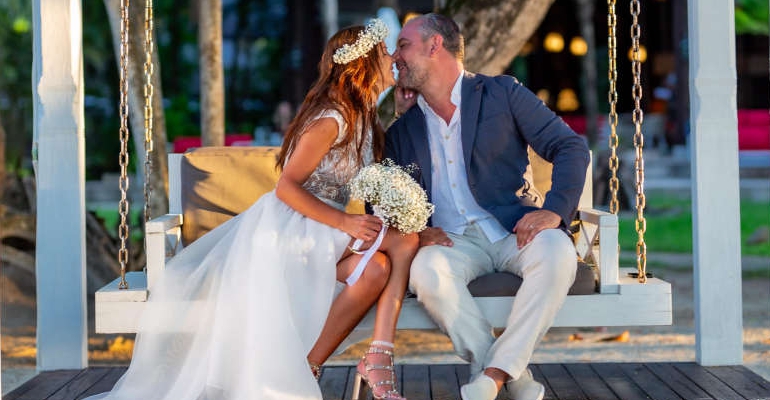 Advertising Feature: The Seychelles group of islands is a treasure in the Indian Ocean. It is possibly the most romantic archipelago in the world; the perfect paradise location for a dream wedding. With powder white sandy beaches, crystalline clear turquoise waters, lush flora and gently swaying coconut trees, all teamed with a warm tropical climate all year round making it ideal for that special life event – the Seychelles certainly ticks all of the boxes as a sensational wedding destination
Kick off your shoes and enjoy a truly romantic wedding on the pristine beauty of Beau Vallon beach. You, your friends and family will never forget this, a truly once in a lifetime experience to look back upon. With Seychelles' perfect climate, you are almost guaranteed a spectacular sunny day and warm cool breeze. Or if you wish for an evening wedding as the sun sets and the blue skies turn to a warm red, to pink, to a rich dark blue star filled sky, you and your guests gazing up in the wonder of the universe in some of the clearest night skies in the world Seychelles weddings are truly something to behold.
The Dream Wedding
As its name suggests, STORY (Seychelles) Resort is about creating memories or life 'stories' for its guests, that they will remember forever, experiences not only to relish, but also to participate in and share during their stay. This intimate, tropical resort retreat is the perfect location for a wedding or honeymoon. From its secluded beachfront villas and suites to under-the-stars dining and luxury leisure activities designed to be enjoyed side-by-side or with you guests as a group, Couples can choose to say 'I do' along a stunning beach front, or in a lush tropical garden gazebo, or in a multitude of private secluded spots dotted around the resort.
The resort's weddings team specialise in adapting and creating dream weddings regardless of budget from eclectic and creative table designs, gorgeous tiered wedding cakes, and bespoke menus – to amazing island entertainment, bamboo ceremony archways, and a civil ceremony officer – there's no dream we can't make into a reality. STORY (Seychelles) Resort offers several packages that can be tailored to ensure that each and every wedding is both perfect and personal.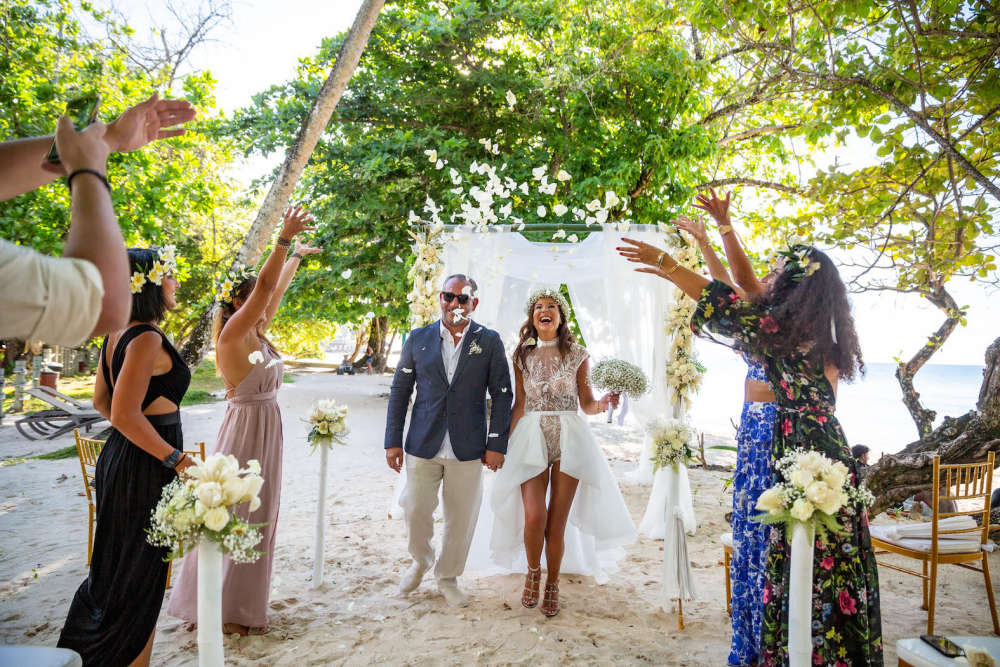 What Our Couples Say
Nothing is ever too much trouble for the staff at STORY (Seychelles), they ensured we had the best time possible. We look forward to returning in the future.
What makes it so special is the people.
We have been truly blessed to have chosen STORY (Seychelles) to celebrate our wedding with our family and friends.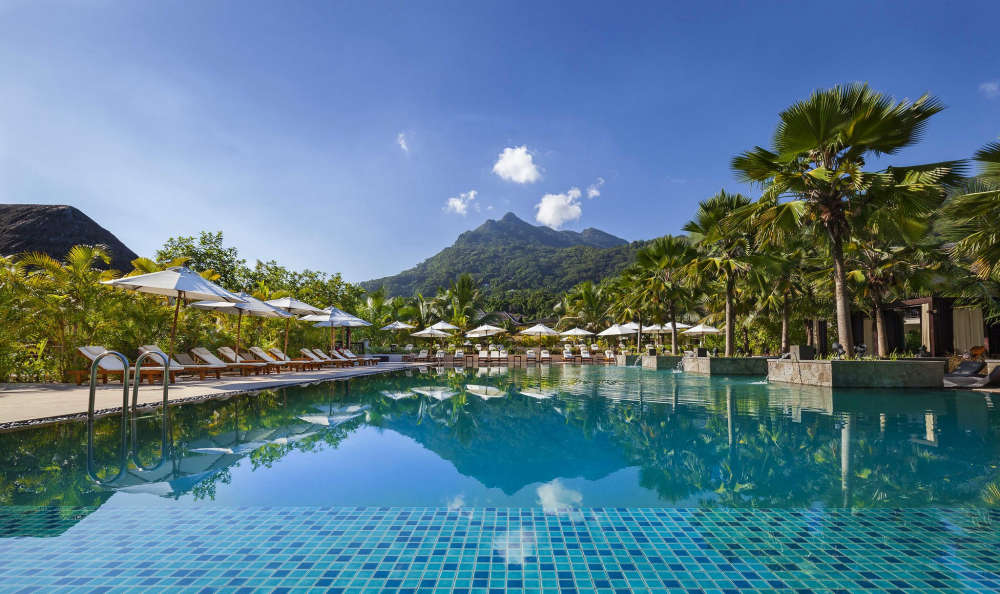 From Our Wedding Team
At STORY (Seychelles) we pride ourselves on creating your dream day, your special day is our special day and our team of wedding experts are on hand to advise and guide you, from make-up, to food and flowers, to photos; our team will create a magical experience for you and your guests, helping you on every step of your journey towards your special day.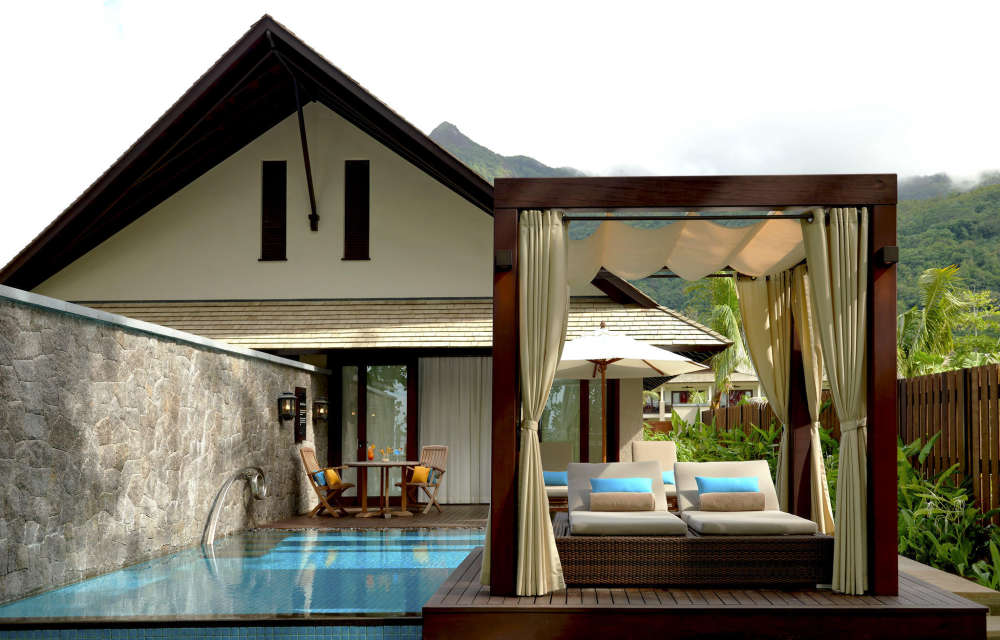 The Hotel
Located on spectacular Beau Vallon beach, an icon of tropical delight, this STORY (Seychelles) Resort flagship, with its contemporary, chic ambiance, features 100 rooms comprising villas and suites, a reputed spa and no less than seven different dining venues with four featured in the top 10 best dining experiences in the Seychelles according to Tripadvisor, each with its own signature ambiance and cuisine. A rare refuge from the hustle and bustle of modern living, this exceptional resort provides its clients with the opportunity to savour an intoxicatingly fresh approach to tropical living, complete with all modern comforts, immersed in a realm of chic décor, sumptuous food and beverages, spacious luxury and the painstaking attention to detail and service which are the hallmark of the STORY Hotels and Resorts brand.
An unparalleled collection of well-appointed and exquisitely furnished accommodations, together with additional relaxation and recreational spaces complement perfectly the ubiquitous and gently pulsating Seychelles vibe, while remaining entirely in step with their lush Seychellois surroundings. The launch of the STORY Hotels and Resorts brand in Seychelles promises to usher in a new age of the Intrepid Discoverer - but not this time, as in the past, in search of new continents and their riches; now, rather, seeking a deliciously eclectic mix of new sensations, impressions and experiences that are genuinely lasting and potentially life changing.
A STORY that Sparks Inspiration
For more information or to make a reservation, please visit https://story-seychelles.com/weddings-and-events/