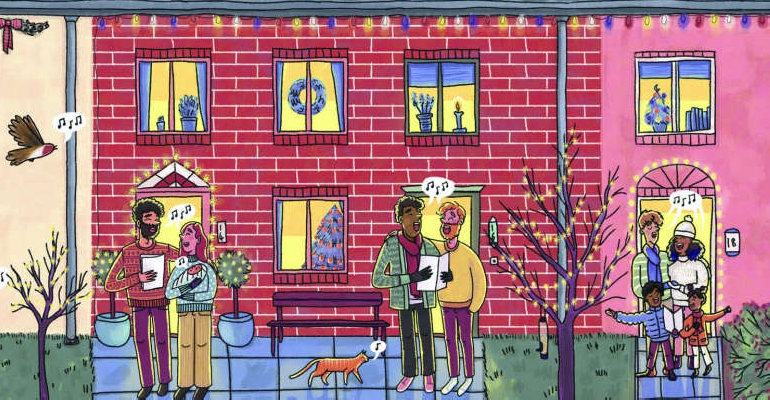 Last Christmas a new initiative helped bring people together after a tough 2020 and this year, on the 15th December, it's hoped the event will spread nationwide as Robert Veitch found out
Last Christmas, Doorstep Carols involved around 125,000 people and helped raise over £10,000 for the charity, MIND UK. It's hoped the 2021 iteration of Doorstep Carols will be a supercharged event, reaching out across the country, in partnership with a multitude of charities.
Doorstep Carols unites communities to celebrate Christmas and raise funds. The clever part is that it's a nationwide event, taking place in synchronicity, thanks to the fact that the carols are broadcast on local BBC radio stations from 6-7pm. Tune in, join in and have fun.
Local groups have sprung up across the country and one such group, Hurst Doorstep Community Carols, as part of Hurst Rethink, have set up a Facebook group in Hurstpierpoint. They've even arranged for the church bells to be rung at the end of the hour. To get involved, visit www.doorstepcarols.co.uk and issue invites to create a local group. Carols can be downloaded, as can the sheet music for those that want to play along. Then sing your heart out, serve mince pies, pour mulled wine, be joyous and return home with a warm heart.
Website: www.doorstepcarols.co.uk