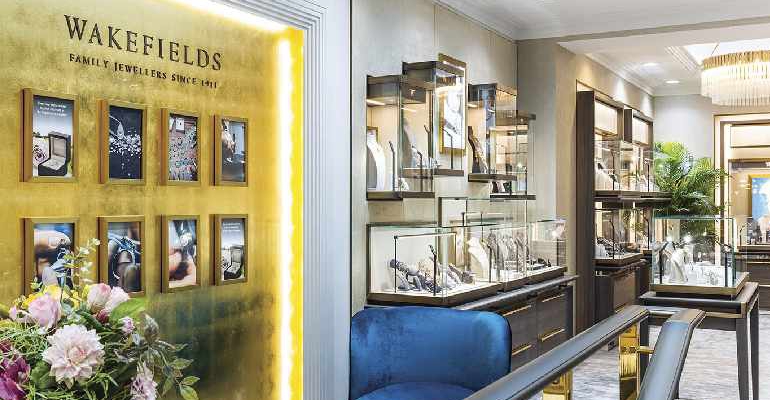 Advertising Feature: Wakefields jewellers have been serving the Horsham community since 1911, offering a combination of expertise, passion for fine jewellery and watches, along with a highly skilled team of welcoming sales consultants as Lisa de Silva discovered
An enviable reputation for outstanding customer service, has ensured Wakefields continued success for 110 years. During this time the store has constantly evolved, adapting and reflecting changes in taste, style and the retail environment. Recently reopened after a major refurbishment, Wakefields now offers customers a luxurious and impressive shopping experience, bringing the store firmly into the 21st century.
Having passed through four generations of the Wakefield family, the store is now owned and run by Melanie Wakefield and her brother Dominic, who both planned the refurbishment to optimise the impeccable customer service Wakefields is famed for.
"Recognising that Wakefields has been part of our local high street for generations, we wanted to reinvest back into the community to provide a luxurious shopping experience for all our customers to enjoy for generations to come," explained Melanie. "We moved into our current premises in West Street in 1935 and so the new Art Deco styling is a nod to our heritage. To make visiting us more of an occasion, the refurbishment allowed us to expand the number of viewing rooms to include a larger Rolex showroom and to install a bar serving complimentary drinks to everyone who comes through the door."
The refurbishment is certainly proving popular with customers, with the bar creating a real wow factor. Offering a wide range of hot beverages, soft drinks, a selection of local gins, wines and of course champagne, the added hospitality makes visiting the store feel more of a treat. To create the new look, which artfully combines classical elegance with contemporary style, Melanie and Dominic worked closely with local businesses, including shop-fitting by Martin Leadbeater and interior lighting from Sussex Lighting. "Customers love it. They compare it to walking into a glamorous London Hotel or one of the wonderful old department stores," revealed Melanie.
The refurbishment has also given Wakefields the opportunity to focus more on their bespoke design services and onsite workshop, reflecting the trend for recycling, redesigning and more personalised jewellery.
"I love helping people to repurpose jewellery, things they no longer wear, or they have inherited, transforming them into amazing pieces that they can enjoy and wear in memory for a lifetime," confided Melanie. "Also, many customers now want a one-off design that is personal and unique to them. There's a perception that this must be expensive, but as our designs are handmade in-house customers can own a one-off piece at an affordable price."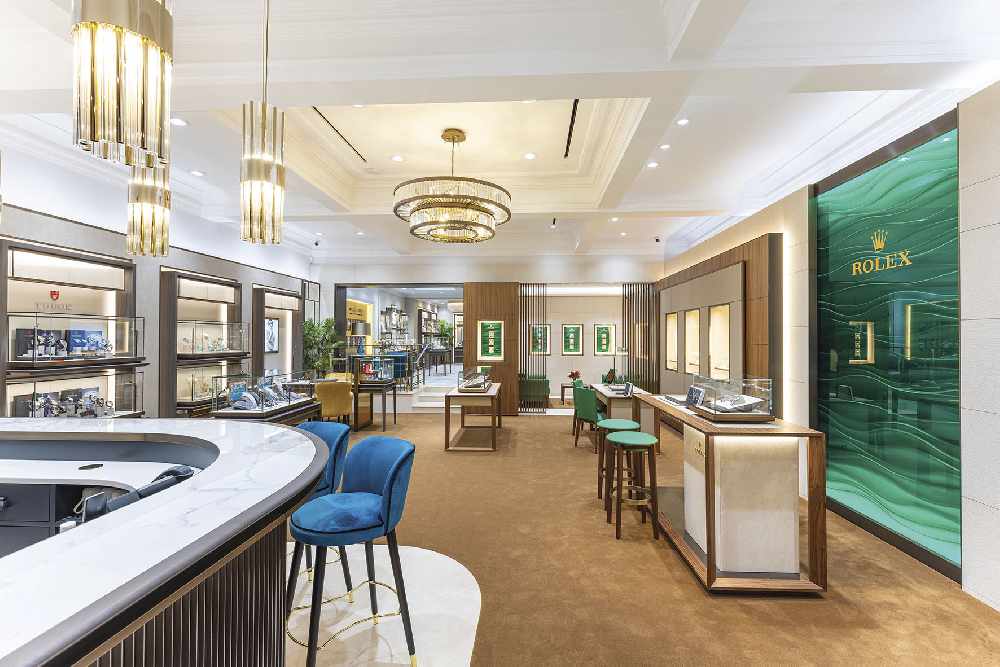 The growth in demand for bespoke pieces has been further fuelled by the BBC's, All That Glitters: Britain's Next Jewellery Star. One of the two judges, Shaun Leane is one of the UK's most talented jewellers and his designs are available at Wakefields. "Many of our customers said the programme gave them a real insight into how complicated it is to make a piece of jewellery."
The trend for recycling and redesigning old jewellery is also reflective of the desire for pieces to have more sustainability and traceability. This is equally important to Melanie and Dominic. "These days it is important for people to know where their jewellery has come from and whose hands it has passed through. Being established for over 100 years, we have a responsible sourcing policy at Wakefields, that we have built through a family of trusted suppliers that we work with." In addition to this, Melanie also sits on the board of CIBJO World Jewellery Federation, setting standards for all those involved in the sourcing and trade of jewellery, gemstones and precious metals.
The store sells a wonderfully curated selection of engagement and wedding rings, alongside fine jewellery, and while diamonds remain eternally popular, Melanie is seeing a trend for more colour in gemstones. "Sapphires are becoming increasingly popular. They come in every colour of the rainbow and are one of the hardest gemstones available, second only to diamonds, so will take a lifetime of wear. "Many people don't realise that rubies are actually red sapphires and also exist in other stunning colours particularly the green, pink, yellow and orange variations."
While Wakefields are proud stockists of many premium brands including Swiss-made Rolex and Tudor watches, and Italian fine grandchildren to Wakefields to have their ears pierced.
It is this sense of community that inspires the store. "We're a family business and everyone who works here is part of that family. But beyond that we are also part of the Horsham family – many customers have shopped with us for generations and so we're part of their family history too. In that respect, people feel a sense of ownership of Wakefields and that is really important to us and all the team here."
Wakefields
Address: 11 West Street, Horsham, West Sussex, RH12 1PF
Telephone: 01403 264001
Email: info@wakefieldsjewellers.co.uk
Website: wakefieldsjewellers.co.uk