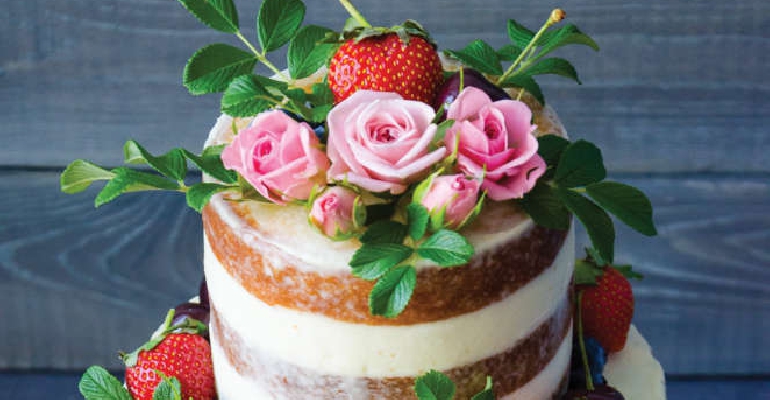 Classic Vs modern, what sort of wedding cake will you chose? Sara Whatley looks at some options to tempt your tastebuds
No wedding is complete without a beautiful centrepiece wedding cake. Now the question is, do you go traditional or alternative? Here are some ideas to help you decide.
A traditional wedding cake typically looks like a tiered rich fruitcake covered in marzipan and icing. Some couples now opt for some layers made of different flavoured sponge cake with just the top layer made of fruitcake. Fruitcake keeps well and some people follow the tradition of keeping the top tier for their first anniversary, or for their first baby's christening cake (assuming baby comes along fairly quickly!).
Wedding cakes traditionally come in three tiers so the bottom tier can be shared with the wedding party, the middle tier can be enjoyed afterwards, and the top tier saved. No size fits all however, so add or take away tiers to suit your wishes.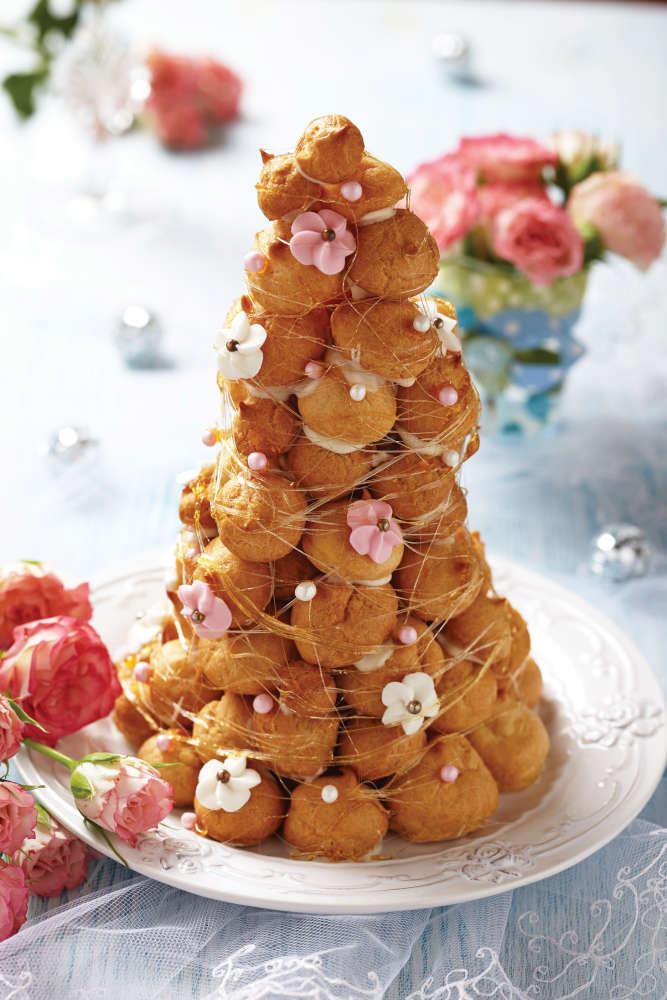 Classic icing decoration often consists of intricately piped designs of flowers or fruit, fine garlands and latticework covering the cake. Satin and lace ribbons are sometimes wrapped around classic cakes as well. For those stepping away from tradition, naked cakes are popular. Here, the filling can be seen and just a scraping of icing or no icing at all on the exterior of the cake. Fresh fruit and flowers often adorn naked cakes.
Cup cakes are a different way to enjoy cake and look very pretty when stacked together in a tower. This is an easy way of serving cake as no cutting is required. However, if the bride and groom still want to do the traditional first cut, then just a single tier cake surrounded by cup cakes is a good option.
Another take on individual cakes is cake lollies! Have fun with the decoration – how about half the cakes as brides and half as grooms – and make these cakes fun for everyone to enjoy.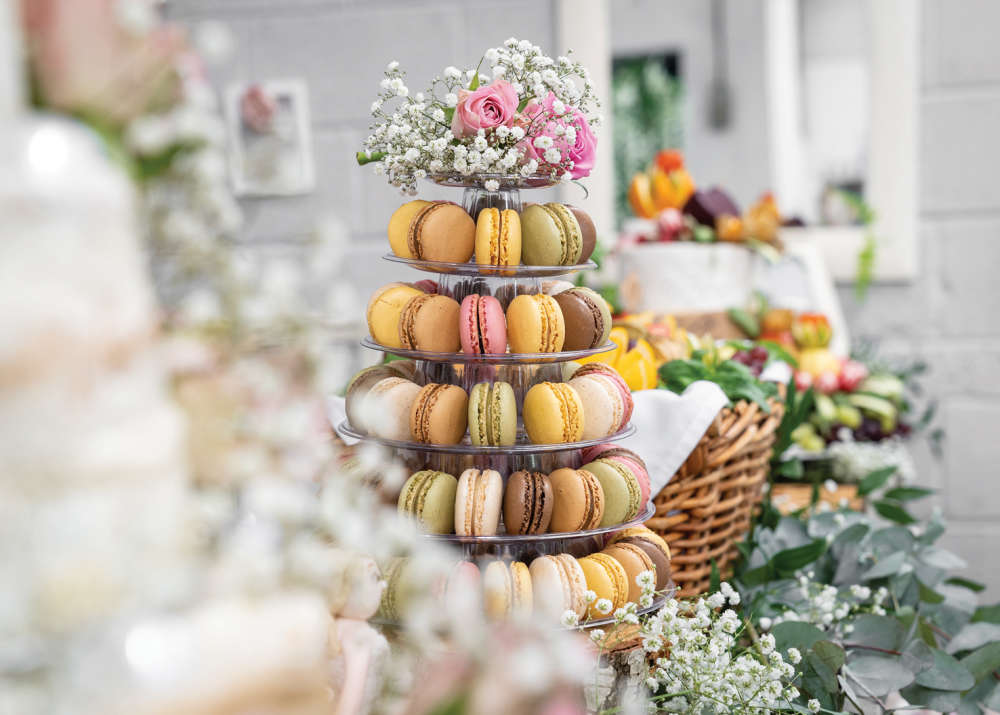 Also you shouldn't feel constrained by tradition. There are so many fun alternatives to wedding cakes to enjoy such as a delicious doughnut tower, or how about a colourful stack of macaroons?
Cheese lovers could opt for a cheese cake, made from wheels of various cheeses. Decorate with fresh figs and serve with baskets of crackers on the tables.
How about a giant crepe stack? Thinly fill between each crepe and stack big, medium and small together to make tiers.
A profiterole tower looks very impressive as a wedding centrepiece, freshly whipped cream peeking out from the fluffy pastry bombs, and drizzled with chocolate. Your guests will just keep coming back for more.
With so many cake options to choose from there really is something out there for every happy couple. You really can have your cake and eat it!