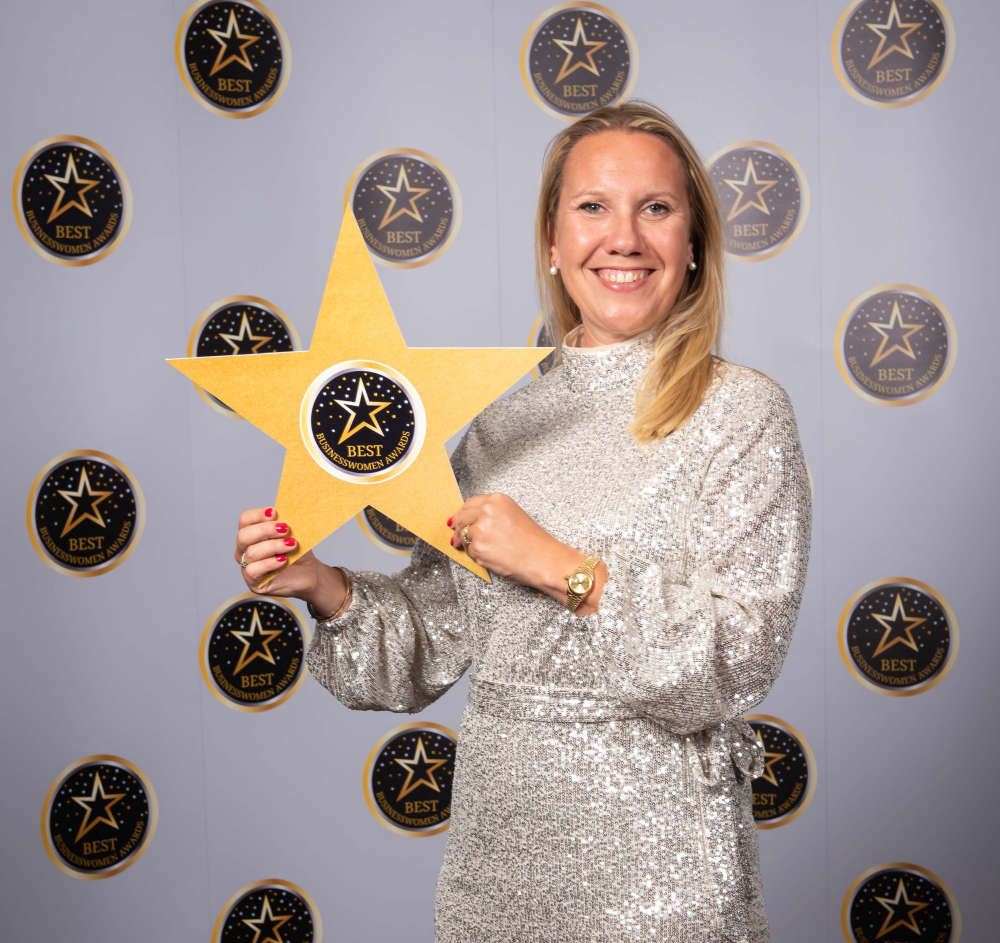 Advertising Feature: Robert Veitch met the Sussex businesswoman Anna Ball, who has just been awarded Gold and Silver at The Best Businesswomen Awards 2023. Her company is the very vibrant Floral Image, which is bringing a sustainable, guilt-free splash of joy to customers across Britain.
A top the steps of the mezzanine office complex at the UK base of Floral Image, the friendly smile and outstretched hand of Anna Ball welcomed me.
The raison d'être of Floral Image is to bring lifelike flowers into businesses in a sustainable way, brightening spaces and putting smiles on faces. At any one time in Sussex, there are over 1,200 displays in offices, restaurants, hotels, care homes, dentists, hairdressers and so on. The service is mostly used by businesses, but residential customers are very welcome.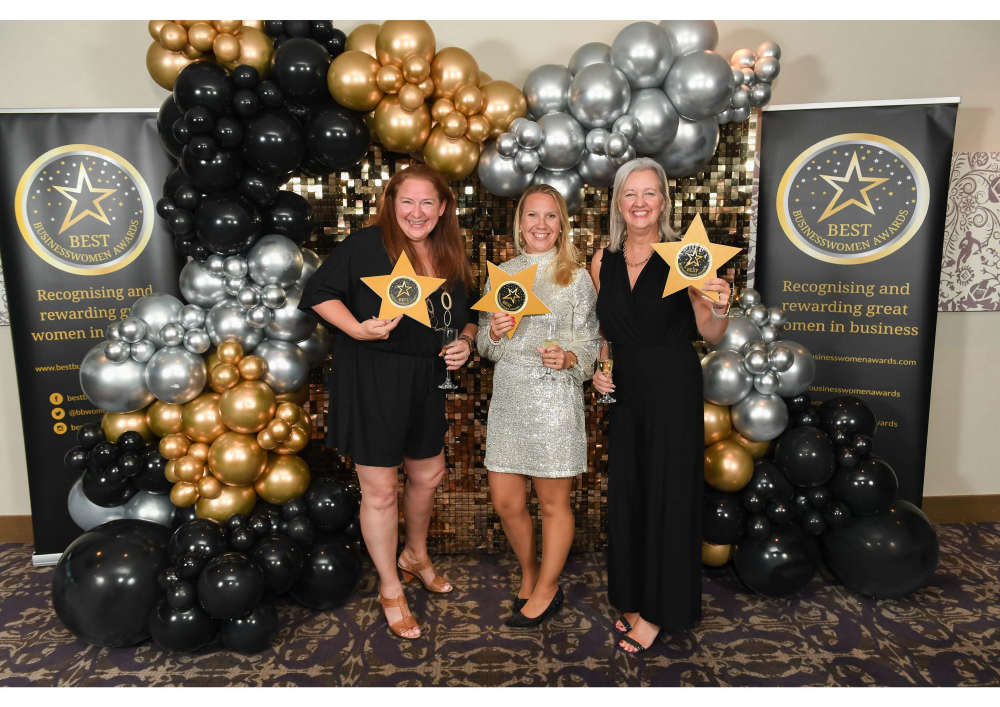 The range is vast, the colour palettes extensive and the attention to detail in the design is obvious – even the base of the stems look authentic in the resin that looks like water. Anna was keen to point out, "We reduce the time and stress of purchasing real flowers, it's a cost efficient and unique service provided by a friendly team."
To try it out, get in touch via the website and one of the refresh team will deliver a display, for a free trial. If you like it and want to continue, the refresh team will return to replace the display each month. The service can be customised by choosing a vase size – from small to statement displays. Every display is maintenance free, allergy free and of course… the flowers won't wilt. "We offer a constantly evolving experience, as well as a cost saving on the purchase of fresh flowers."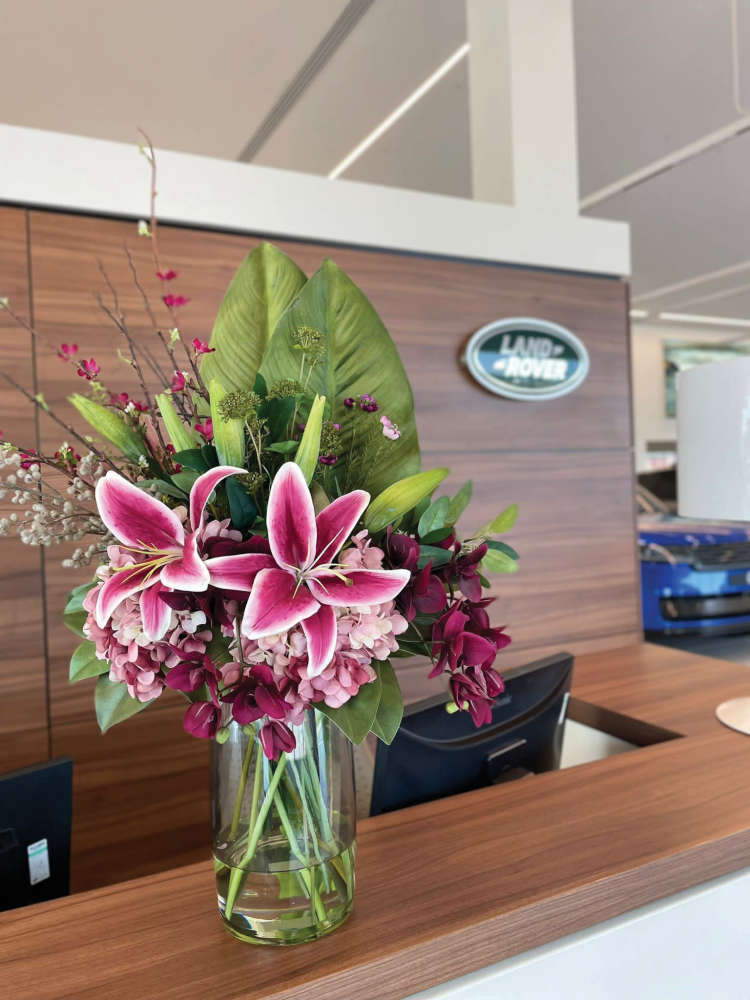 Anna was keen to tell me, "Our life cycle analysis sustainability report, provided by the Australian Life Cycle Assessment Society revealed that over an average 5-year lifespan Floral Image lifelike floral arrangements are considerably better for the environment." These enduring lifelike arrangements significantly reduce the environmental impact associated with the cultivation, transportation, and disposal of fresh blooms. By conserving resources and an extended lifespan, the dispays are a responsible and eco-friendly choice for both businesses and the planet. "We put colour in spaces and smiles on faces, through every door on every floor," she noted. But it wasn't always like this…
Back in 2005, Anna was a primary school teacher with a passion for watching cricket. She was fortunate to be given a ticket to attend the Lord's Test, the first of the summer Ashes series. After play for the day had finished she visited a nearby pub and had a chance encounter with another cricket fan called Richard. They got talking. As the England v Australia encounter gathered momentum that summer, so did Anna and Richard's blossoming romance.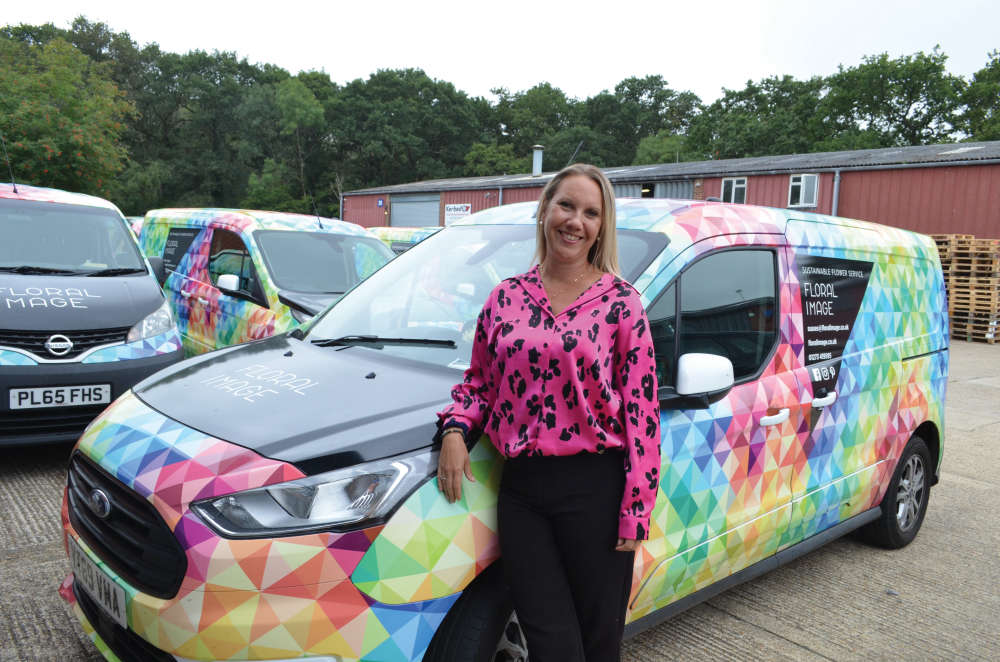 Fast-forward to the 2009 Ashes series and the same pub after close of play. Anna and Richard are on the lookout for tickets for the following day and bump into a couple of Australians. They began talking about cricket, and life, and eventually flowers crept into the conversation. The Australians, Ben Trussell and Graeme Rutter, had founded a company in Adelaide called Floral Image. Anna picked up the story, "We met them the next day, they gave us their tickets and we all went for dinner in the evening. Richard could see the potential of Floral Image in the UK, so we sold our home and started the company with the funds. It was a serendipitous moment and from then on, things have bloomed."
Floral Image UK started from a living room in partnership with friends of Anna and Richard, which evolved to an office in Hove. After 2 years Anna and Richard took full ownership and have continued to grow the business to where it is now. Anna revealed it was Richard's entrepreneurial streak that instigated the whole thing, but it was her determination that helped make it a success. "Initially, we were a self-taught husband and wife team and from there the business has evolved."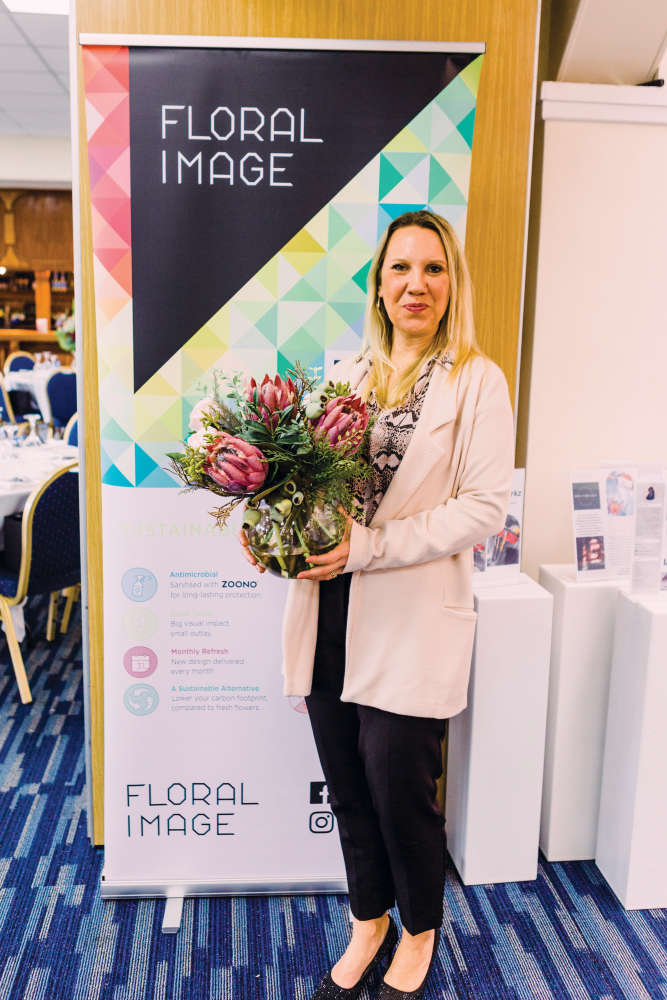 But there were clouds on the horizon after Anna and Richard's daughter, Heidi, was born in 2010 with the life limiting condition, Rett syndrome."I had no intention of being a businesswoman," said Anna, "that wasn't my plan. But looking after Heidi has spurred me on, given me purpose and driven me forward. Heidi has been central to that."
Anna told me, "Woodlands Meed School in Burgess Hill have been fantastic and the Kangaroos charity in Haywards Heath have been a lifeline." Heidi now has respite care at Chestnut Tree Hospice who have also been amazing. "While running the business, Anna and Richard have helped raise over £75,000 for local charities since 2016 and Floral Image is sponsoring the Chestnut Tree House Hospice 'Snowman Ball' this December."
Despite having no intention of being a businesswoman, Anna has certainly made her mark. She was a speaker in March at the Women mean Business event at Ardingly. Last month Anna attended the Best Businesswomen Awards 2023 at the Wembley Hilton Hotel. Anna was delighted to be awarded Gold for the Best Green Business Award and Silver for the Best Business Award. Women like Nicola Horlick, Deborah Meaden and Karren Brady may have led the way, but Anna, and others like her are in hot pursuit.
Floral Image has continued to grow across the world and Floral Image UK has expanded across England into Wales, Scotland and Ireland. It's heartwarming to discover a local business has become a widespread success. As Anna spoke warmly about some of the other 24 franchise holders up and down the country, her depth of knowledge of the entire team was clearly obvious. "We're personally invested in wanting each franchise to succeed," she said.
Floral Image is a local business that has thrived in tough times, servicing a wide variety of clients. As John Lennon once sang, 'Life is what happens to you while you're busy making other plans', and that would certainly be true for Anna and for Floral Image in the UK after those two chance encounters. As they sometimes say about The Ashes… it transcends cricket.
Floral Image
Unit 25, Mackley Industrial Estate, Henfield Road, Small Dole BN5 9XR
sussex@floralimage.co.uk
01273 419 595