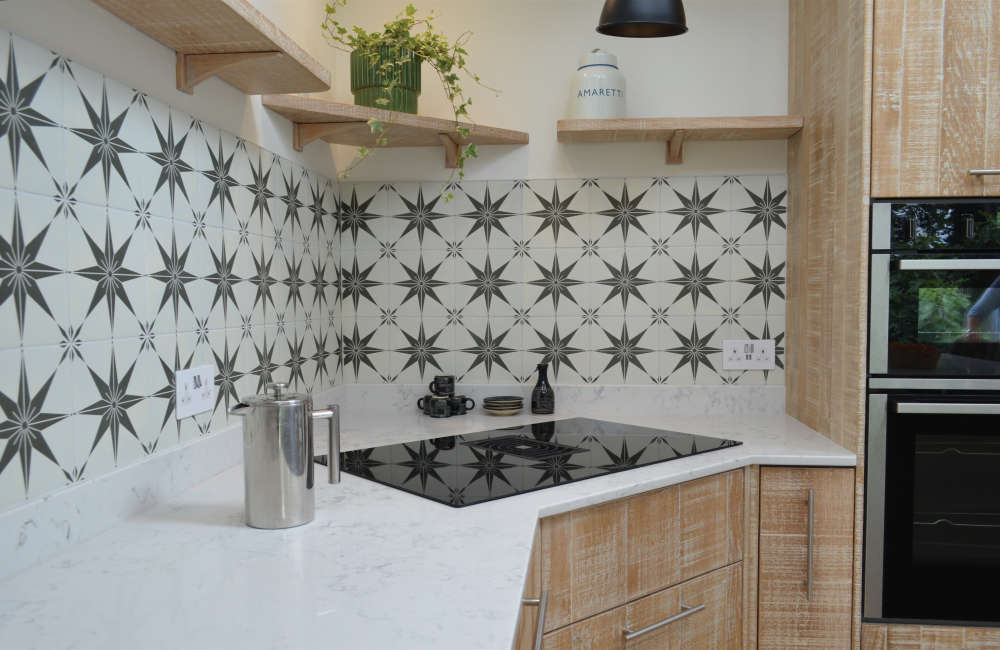 Advertising Feature: Stephen Hamilton was an unpaid apprentice working on some monastic furniture when he fell in love with trees and woodworking. Since those heady days in the 1970s he's had a lifelong love of wood and forged a formidable career. Robert Veitch went to meet him, and one of his clients.
Stephen Hamilton started Kitchen Carousel in 2016, with his 'right hand man' and partner, Amanda Borradaile, although he has been involved in kitchen design, construction and project management for around 40 years.
As we sat in his workshop, mug of tea in hand, his enthusiasm spilled over. "Trees are not just wood, they're the lungs of the earth and we would not function without them. When the life of a great tree comes to a graceful conclusion, it's right that the best are turned into furniture, offering decades of after life."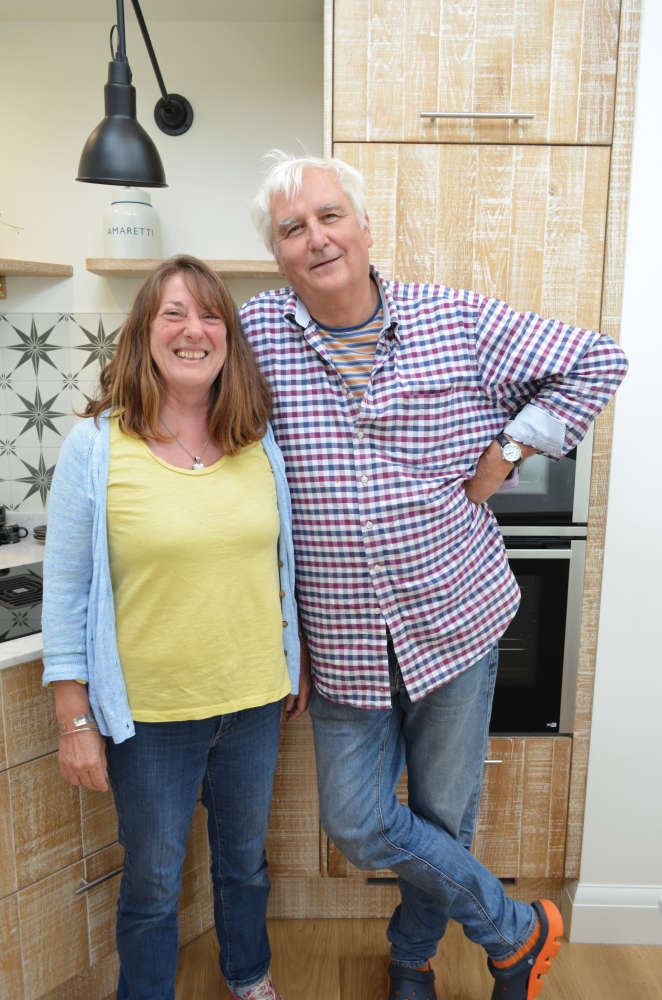 Stephen's route into working with wood was accidental, and despite being bright at school he failed his woodwork exam, "because my dovetails didn't fit." He then experienced one of life's serendipitous moments; "I was waiting to take my place at York University, to study theology, philosophy and Chinese. To pass some time I studied at Ampleforth Monastery, where I met a furniture maker who introduced me to Robert Thompson, the mouseman of Kilburn, famous for carving a small mouse on his furniture."
Stephen has the heart of a cabinet maker, loves wood, workshops and machines. "I'm a maker, which means I need to be a designer. Kitchens are places where people spend a great deal of time and money. Outside of a building project, a bespoke kitchen is the most complex project most people will undertake in their home."
In recent years, the kitchen has become a multifunctional space far removed from the room for cooking and cleaning that it was a few decades ago.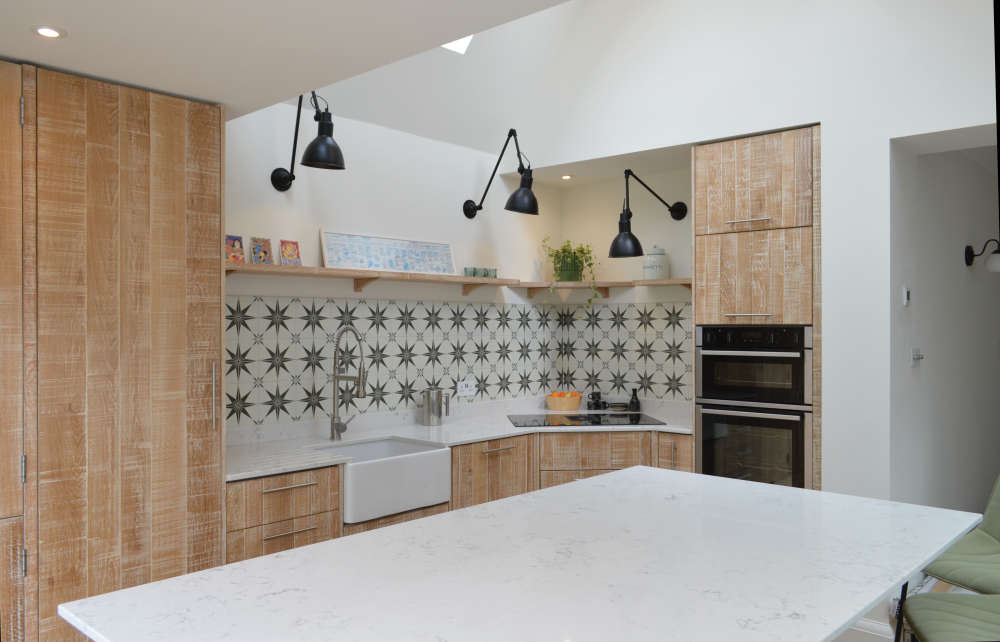 Back in 1991 he was crowned Kitchen Designer of the Yearin Frankfurt, in competition against a computer. "I was faster and produced more designs in an hour that the machine." After that he spent 10 to 15 years "doing top end stuff," moved to Portugal to run a furniture college, and eventually returned to England to open Kitchen Carousel in Ditchling.
Stephen leads a team of seven craftsmen and believes home owners enjoy the process of refurbishing or renewing their kitchen. "Customers are blinded by choice, they need guiding through the minefield of options. Kitchens need to start with good design, and we offer very good design. Then it's about seeing the project through to completion. We don't rush the client to make the decisions and we don't rush to complete the installation because genuine fitting is not just a trade it is an art and it can't be rushed if it's being done properly."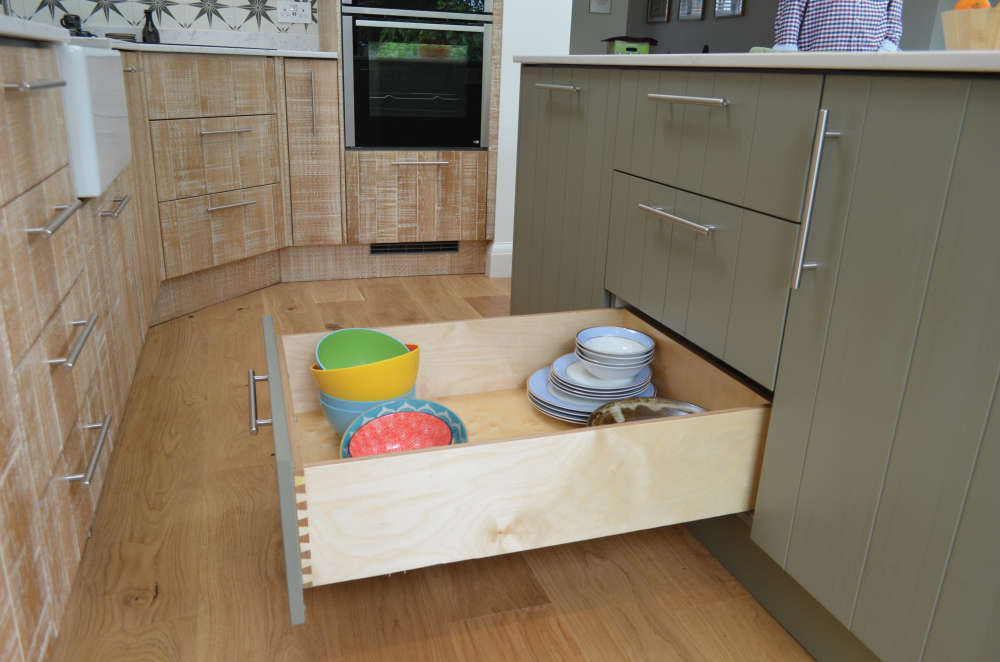 Kitchen Carousel is a small practice, its team of experts painstakingly put together, "they are a multi-talented team, a loyal team and a team that I want to work with, well into the future" Stephen told me. "Our customers are ourshowrooms. I have clients who are very happy to show their kitchen to prospective customers, to see it function as it was designed to do.
HOLMES AVENUE IN WEST BLATCHINGTON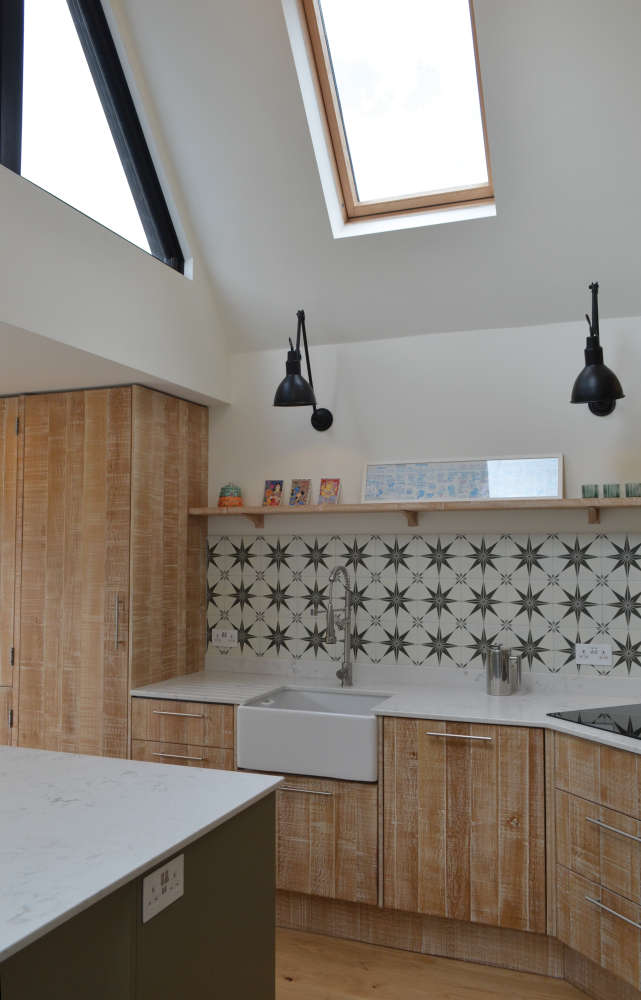 For Raj Baisya and his wife the experience of working with Kitchen Carousel has been an entirely positive one, and one that Raj was only too keen to recommend as he welcomed me into his home.
"We heard about Kitchen Carousel through friends. We saw the kitchen Stephen created for them and immediately felt a pang of envy. We just had to get him round. We were in the process of adding an extension with a pair of skylights and wanted the light to shine down on a kitchen with a wow factor."
After making contact with Kitchen Carousel, "Stephen came round last December and began sketching out the design in front of us, which took about 40 minutes. He advised what was and wasn't possible and introduced us to limed English oak."
During the planning, Raj and his wife visited the Ditchling workshop twice. "We learnt about the liming process and saw it in action. The finish is phenomenal. Each piece possesses a distinct character, yet sits in harmony with those around it."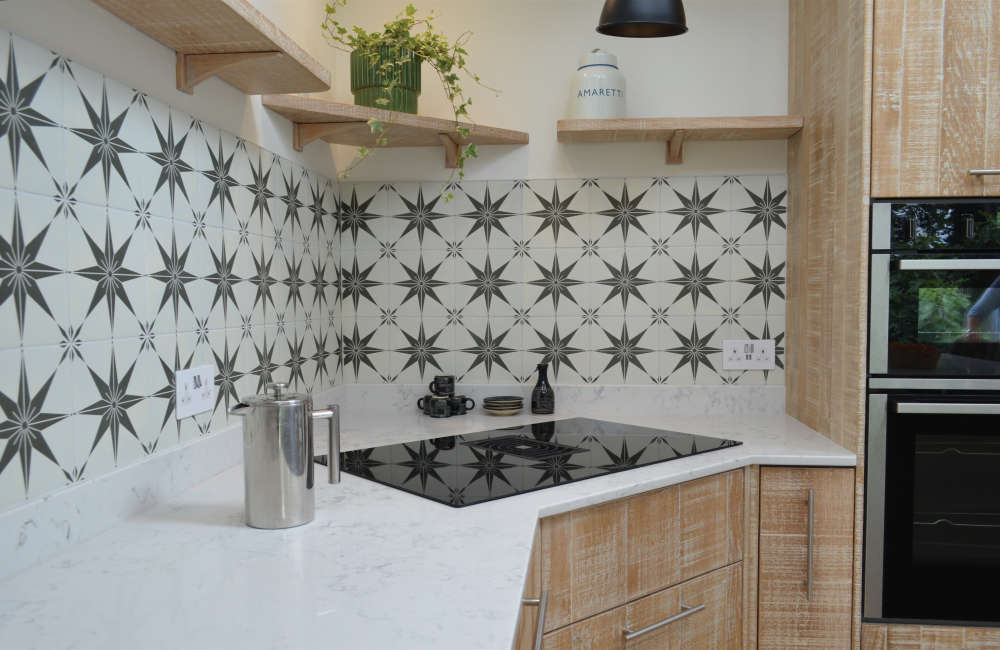 Limed oak is something the Kitchen Carousel team have begun to specialise in. The process takes many hours to create, and involves the use of special brushes to open the pores in the wood grain, before the lime is applied. The finished product has an organic textured finish, that's authentic, utterly unique and enticingly tactile.
Raj then drew my attention to the striking Farrow & Ball Treron green island. "See how the island panelling matches the dimensions of the limed oak, so it complements and contrasts. With the marble worktop and matching chairs for dining or enjoying good company, it's become the social hub of the house."
Another Kitchen Carousel speciality is the 700mm double depth drawers, utilising Grass runners from Austria. "The drawers are so deep, they just go on and on, we don't have enough china or cutlery to fill them," Raj said with a smile.
Raj revealed, "The kitchen was fitted over three weeks, the dedication of the fitters was obvious, we could see they wanted to get it right. Progress was very smooth and any issues were ironed out effortlessly. Kitchen Carousel are a lovely team to work with, ten out of ten." The project wascompleted in June.
Looking back, Raj was just as enthusiastic, "We love the Scandi, Nordic look of the wood, the hygge feel, and the contrast with the island. We are really happy with the result; we couldn't have envisaged anything better than we have. We have no regrets at all. We are delighted."
Unit 13/14, SM Tidy Industrial Estate, Ditchling Common, BN6 8SG
info@kitchencarousel.co.uk