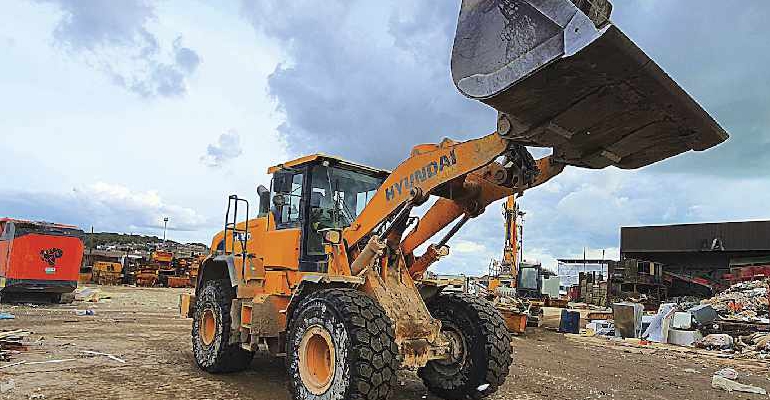 We all have to deal with waste, it's a fact of life, but what's the environmentally friendly way to deal with those things that won't fit in the kerbside bin? Allan Brown at KSD supplied Robert Veitch with the answers and revealed how easy it is to order a skip online (Advertising Feature)
We believe we have the cheapest skips in Sussex and cover the largest geographic area," said a proud Allan Brown, Director of KSD Environmental Services.
He's not kidding, because the area that they cover extends from Eastbourne along the coast to Littlehampton, and inland as far north as Crawley and Horsham, stretching out to towns like Uckfield, Hailsham, Haywards Heath and everywhere in between.
KSD maintain a network partnership across the UK, involving 140 other similar companies. The crux of this is a simple realisation; the rubble that needs removing from old Auntie Flo's extension in Felixstowe can be booked through KSD here at home.
The company has recently opened a new 3½ acre Waste Transfer Station and Recycling facility on North Quay Road in Newhaven. A bigger, more efficient site than their old one means the landfill diversion rate has increased, and even more waste is being recycled.
Currently a mind-boggling 98.3% of waste is recycled, and that number has been over 95% for several years now, but it's not enough for Allan because "we strive for better."
The Newhaven site is home to 36 full time staff. As well as processing skips and arranging skip hire, the talented team also service the vehicles, maintain the equipment, drive the lorries and answer the phones.
Skips are emptied out and processed at the Newhaven facility, sorted by a series of mobile and static mechanical plant. As well as conveyors, sensors and metal detectors there are dedicated staff at picking stations, all looking to extract the recyclables. Little waste goes to landfill almost 99% is recycled.
Wood, plastic, cardboard and paper are sorted out and moved on for secondary processing. That wardrobe unit you're looking to replace may well have a second life as a chest of drawers.
Inert waste like soil and hardcore can also be recycled. Processed soil will be recycled to become a key component of compost. Hardcore is crushed to become part of the building industry or transportation network; recycled into a second life as Type I or Type II aggregate or chippings.
Bulky waste includes; beds, sofas, wardrobes, large TV's, white goods, even the garden swing the children have long since outgrown. Bulky collections are done with a 'man and a van' approach and a pre-booked appointment. Whether it's bulky waste, or home and garden clearances, wouldn't it be nice to have someone else come along and just take it all away, hassle free?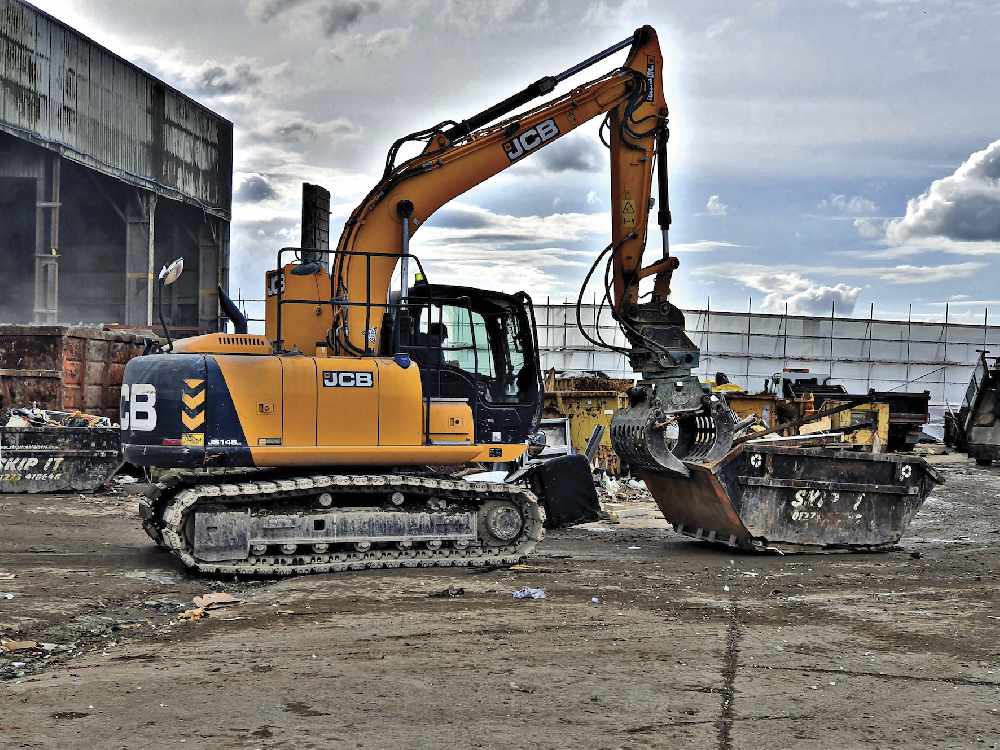 Allan was keen to highlight hazardous waste because it can't be slung in the skip with everything else. Rest assured, this company offer a flexible approach and bespoke solutions. Hazardous waste can be collected by prior arrangement and can include paint, oil, petrol, diesel, asbestos, plasterboard, tyres, fluorescent tubes, batteries, and gas cylinders to name just a few things.
Contrary to myth, plasterboard can be recycled. Ring the KSD helpline first because the friendly knowledgeable staff will know the best and easiest way forward. They can also advise on those quirky oddities that might have future uses without being recycled, like Victorian chimney pots, Edwardian fireplaces or that old Butler sink which doesn't suit the new kitchen.
The Newhaven facility processes hundreds of skips a day. In most cases, everything that arrives there will have been sorted and processed within a week. About 70% of the work undertaken is commercial collections from small to medium enterprises, but Allan is keen to increase the 30% share that's currently taken by residential and private clients because hiring a skip is a straightforward process with KSD.
Telephone the helpline or book online in a few simple steps; both are quick and user friendly. Book by mid-day and the skip should be with you during the next working day. Allan was keen to reveal "There are no rental fees with KSD, whether you have the skip for a week or a month, the price is the same."KSD skips are available in a wide range of capacities from 4–16 cubic yard household skips to 20, 35 and 40 cubic yard roll-on roll-off (RORO) commercial containers. The WAMITAB is a legal requirement organised by the Waste Management Industry Training and Advisory Board.
Allan has 35 years of experience in the waste management industry, with almost 20 years at KSD. He was keen to point out, "national reliance on landfill has diminished significantly during my time in the industry, but that's no reason to stop trying to recycle 99% of the skipped waste we receive. We're a local business, expanding and developing our new facility. Our reputation is for recycling, built on reliable customer service."
That growing mountain of rubbish at home need not play on your conscience any longer and you need not fret about the environmental impact in the way you might have done previously.
With KSD you can have peace of mind for the planet, knowing it's never a 'waste' of time to recycle.
Skips can be ordered online in just a few very simple steps.
KSD Environmental
Telephone: 01273 608711 (option 1)
Order online at: www.ksdenvironmental.co.uk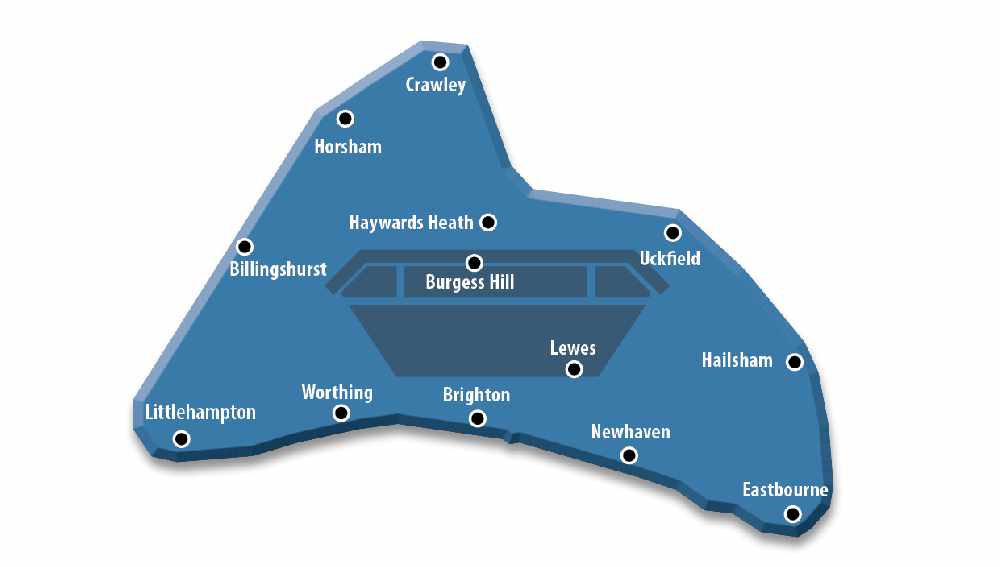 General Waste
Cardboard
Empty tins
Wood
Metal
Mattresses
Carpets
Plasterboard
Tyres (additional charges apply)
Sofas and other furniture
Food packaging
Garden waste, such as leaves and clippings
Domestic waste
Food
Gas cookers
Fixtures and fittings
Plastic
Ceramic & tiles
Electrical items
Bricks
Hardcore
Soil
Polystyrene/ PVCs/Plastics
Builders Waste
Hazardous Waste (by appointment)
Tyres
Asbestos
Fridges
Fluorescent tubes
Paint and paint tins, unless they are empty
Medical waste
Batteries
Oils & Liquids
Gas cylinders
Solvents