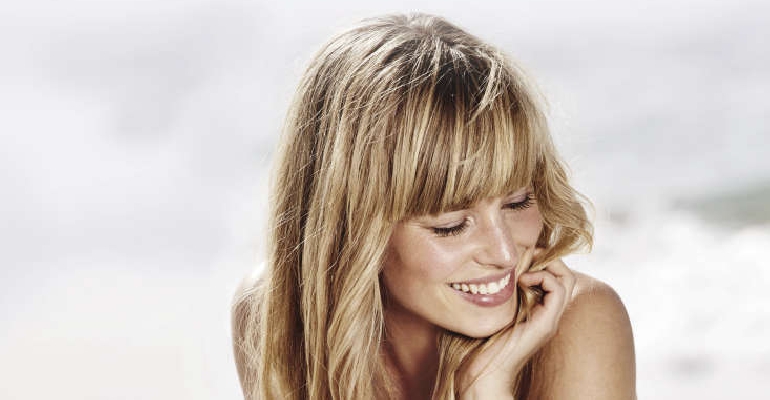 Chop chop, it's time for a summer snip snip! Discover the 2022 hair trends with Sara Whatley
Every summer I get the urge to chop off all my hair. Maybe even shave it. Then, when the autumn sets in again, I'm glad I didn't. But that urge for a new do is still with me and often culminates in my disappearing and reappearing fringe. This summer I think I'm going to go with the major trend of the season: layers.
Do you remember 'The Rachel' haircut from 1995? Well, it's back, albeit with a modern twist. Like all things 90s, the shoulder-length voluminous and bouncy layered cult cut has returned for a revival and slips right into the summer 2022 trend for layering. You will find most hairstyles sporting some kind of layers, be they short and choppy or long and soft, layering is the way to go.
There have been some fairly extreme hairstyles around recently (think modern day mullet) but the feeling for this summer is more laid back and easy going. Soft layers, hairstyles that require less styling, products and heat, and styles that are adaptable, i.e., look good up or down.
LONG AND LOVELY
The summer always brings a trend for long, layered 'beachy' hair – easy to style and easy to look after. Pep this look up by adding a fringe, either blunt and exaggerated from the length, or more sweeping and graduated around the sides of the face.
The shag: a mid-length cut sporting lots of choppy layers on the whole length of the hair. It's a bit grungy and a bit messy, but a lot of fun and super stylish right now. Looks great with the addition of a fringe.
Another mid-length style is the new take on the 90s Rachel cut. Lots of heavy layers frame the face and swing in under the chin to create a chic and stylish look. Be warned, this style is more high maintenance; make sure you are friends with your hairdryer and round brush!
SHORT AND SWEET
Let's start with the shortest, the pixie! This is another throwback to the 90s but looks just as fresh today. Close cropped hair, sometimes slightly longer on top. Wear it mussed up and scruffy or neatly swept in one direction.
A bit longer than the pixie and a bit shorter than the bob is the bixie. Longer layers on top and around the face make this cut softer and adaptable to how you want to style it: mussed up or neatly in place. And the closer cropping around the neck will keep you cool in the summer too.
Bob: this classic cut comes in all sorts of lengths, from jaw grazing to sitting just under the collarbone (this is a long bob or a lob). Layering with bob styles is not a must, in fact blunt bobs look sleek and sophisticated. But if you want to stick to the trend, feel free to muss your bob up with a few layers.