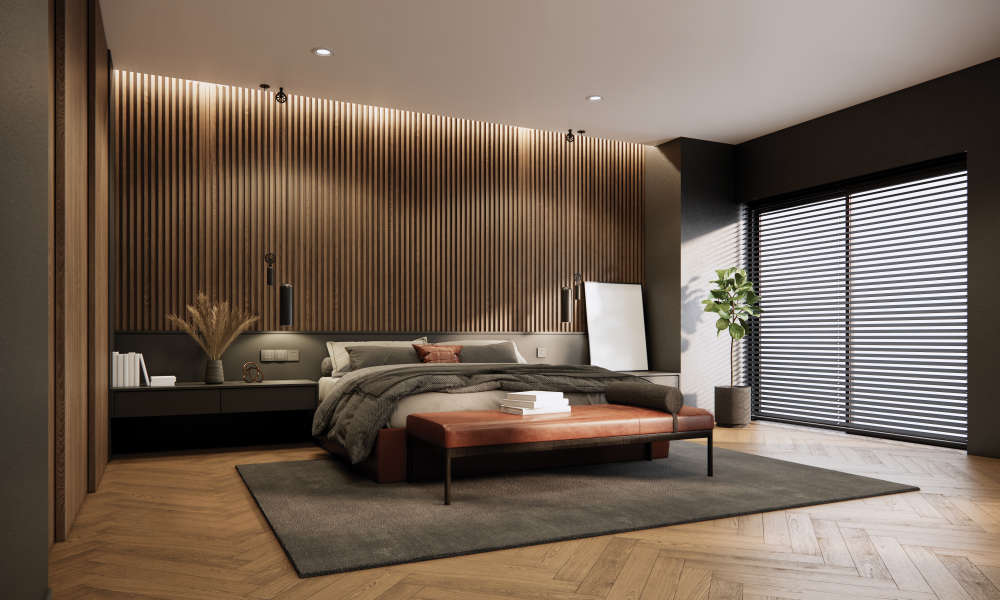 Create walls that look incredible and feel amazing too with the use of 3D wall panels. Sara Whatley looks at this feature wall phenomenon
Everybody knows about brightly decorated feature walls, but have you heard about 3D feature walls? This eye-catching and versatile decorating trend has been about for years but enjoyed a new-found popularity in 2022, which continues through 2023 as well.
Three dimensional feature walls are tactile, interesting, and create a real focal point for a room, especially if other architectural features are minimal. More than abrightly painted or wallpapered wall, 3D wall decoration plays with shape, light and texture.
The materials used for 3D panelling vary and can be anything from MDF to bagasse, a lightweight product from recycled sugarcane that is high on the green credentials. Moulded contemporary styles provide a sculptural feel to the room, or more classic picture frame panelling can enhance a period property.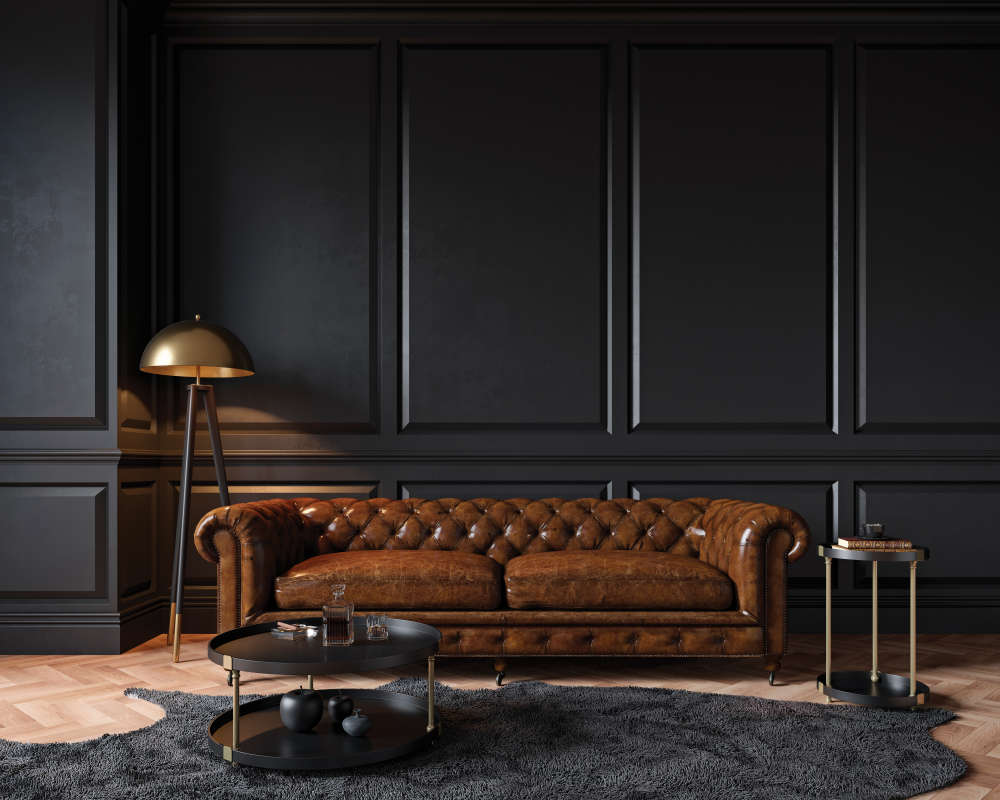 Some designs come totally finished for you to simply fit to your walls, while some come ready to be painted to flow into the rest of your home design. The great thing about panelling is that you can use as much or as little as you like to fit into the space you want covered.
Using this type of wall panelling can also be very practical. You can easily cover lumpy walls, pipes and cables, and panelling in high traffic areas can actually protect the walls. Just make sure panels that will be bumped into are made of a durable material, and even better if they have wipe clean paint too.
3D panelled wall units can also be a neat solution to hide away messy shelves and TV units but still maintain the desired wow factor of a 3D wall. Large spaces that are zoned by dividing walls can also be given the 3D treatment. Simply turn the dividing wall into the 3D showstopper!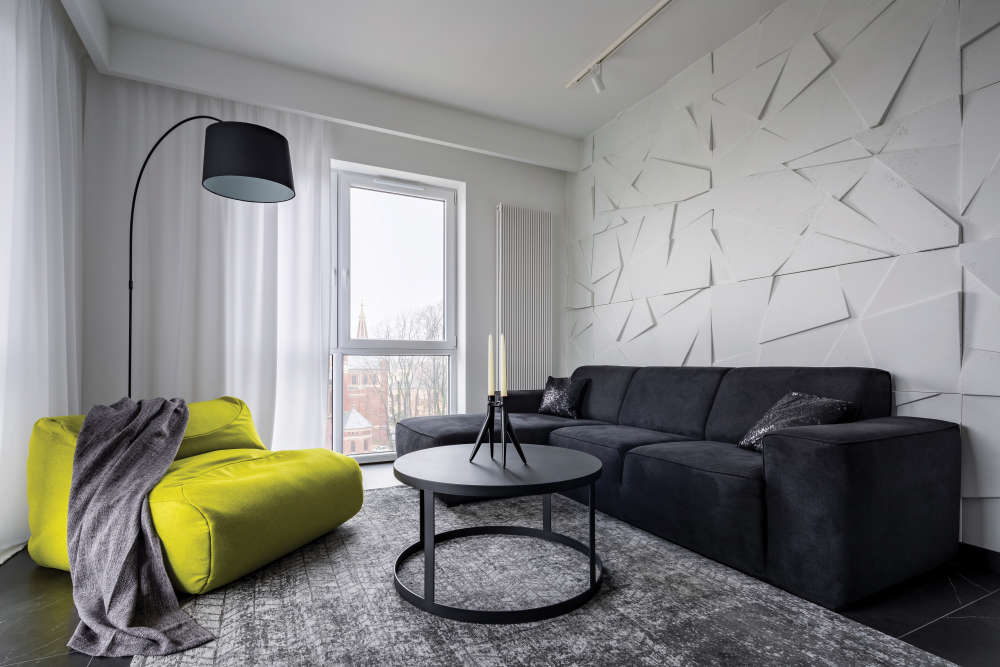 A good starting point when thinking about what style of 3D wall to opt for, is to look at the age of your property.Georgian or Victorian homes might sit better with clean and classic designs, whereas 1930s houses could benefit from a bit of Art Deco cool.
For those that want to have a go at making their own 3D walls, there is a wealth of DIY tutorials to be found online. Two simple, cost effective yet very desirable styles to chose from are slatted or fluted. Both are relatively simple to make yourself and very versatile to fit your space.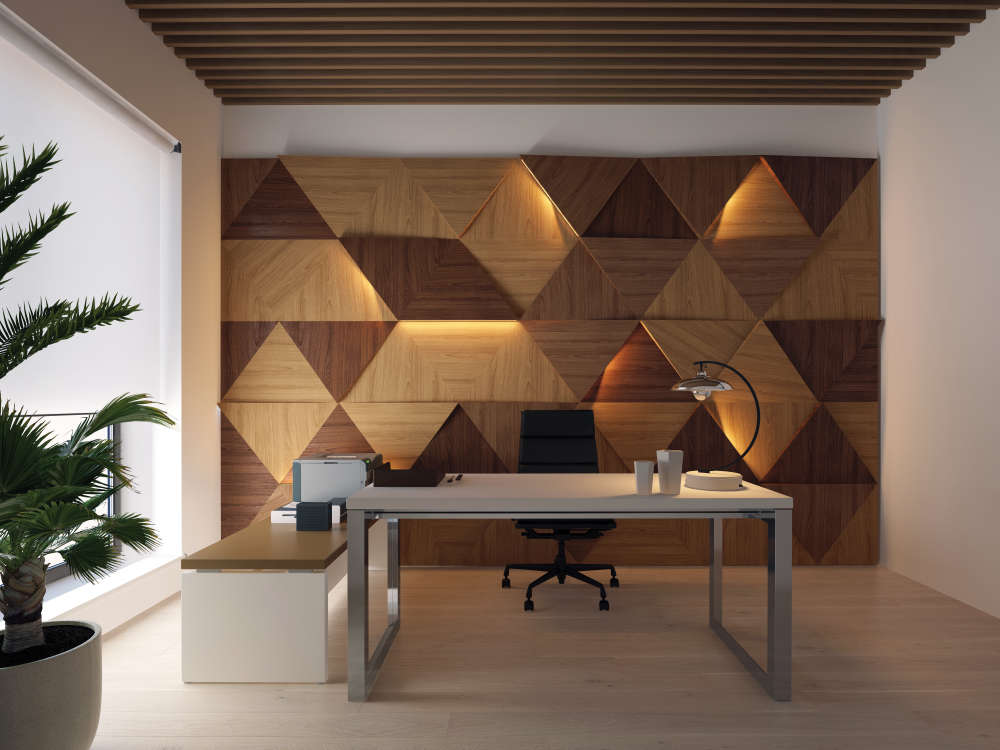 Slatted 3D walls look very classy and belie their cost effectiveness. Begin your project by painting the wall underneath a dark colour. This will make the slats stand out and create an overall dramatic look. With the wall prepared, cut wooden slats to size, wax or oil them to your desired colour, then adhere to the wall leaving a space between each slat, making sure your verticals and spaces are spot on for a professional finish.
You may not want to do a whole wall, in which case mask off the section you want covered and follow the same process. Slatted walls can also work well behind a television wall or bed headboards.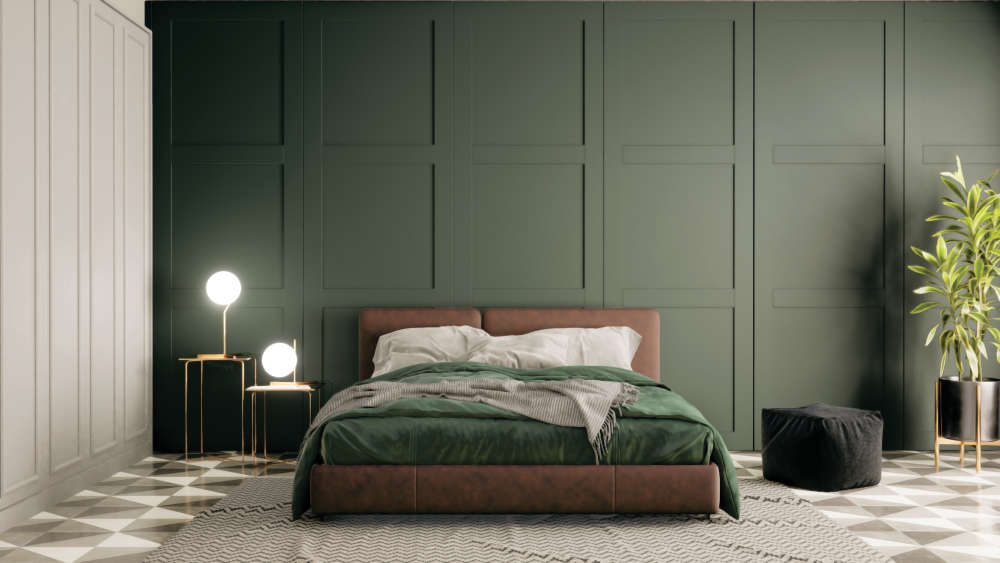 Fluted 3D walls are softer then slatted, with the curve of the flute creating a more flowing wave-like feel. For a money saving alternative to buying fluted panels, try creating your own by using plastic tubes or drainpipescut in half. Adhere to the wall or areas you want to coverin one continuous line, with the edges of the curves touching each other. Then simply prime and paint.
Incorporate the flutes into a colour blocked section of wall for added depth and interest, or treat the bottom section of a wall to the 3D flutes and top with a shelf.