All That Glitters: Exploring Festive Ornaments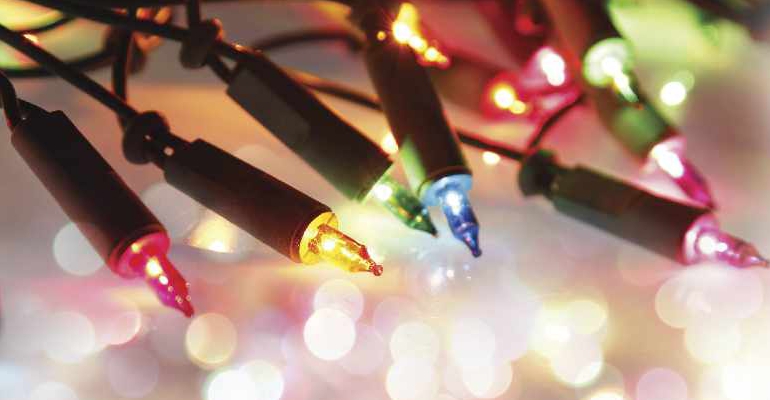 Did you know that tinsel was originally a status symbol? Or that tree baubles were first popularised by Queen Victoria? In this special piece on Christmas decorations, Hanna Prince explores the origins of modern festive ornaments...
Decorating houses and public buildings with greenery has been a midwinter tradition for thousands of years – but it wasn't until Christmas trees were introduced in 16th century Germany that ornaments, lights and other custom-made decorations began to become popular. From tinsel and baubles to crackers and stockings, the history of our favourite decorations is full of festive fascination.
TINSEL
Whether you hang it around the Christmas tree, twist it around the banisters or use it to give gift-wrapped presents a bit of extra sparkle, tinsel is a part of almost every festive tradition. That wasn't always the case – until the 20th century, this glittery Christmas garland was a luxury that only the most well-heeled families were able to afford.
Tinsel was invented in the early 17th century and originally it was made from extruded strands of silver. Early tinsel was used to adorn sculptures, but by the 19th century upper class families were adding it to their Christmas trees and using it to represent starry skies over model Nativity scenes. Attempts to manufacture a cheaper version from tin and copper were curtailed by the demands of the First World War. It wasn't until the 1950s that aluminium tinsel (nowadays replaced by coated PVC) became synonymous with Christmas in many European households.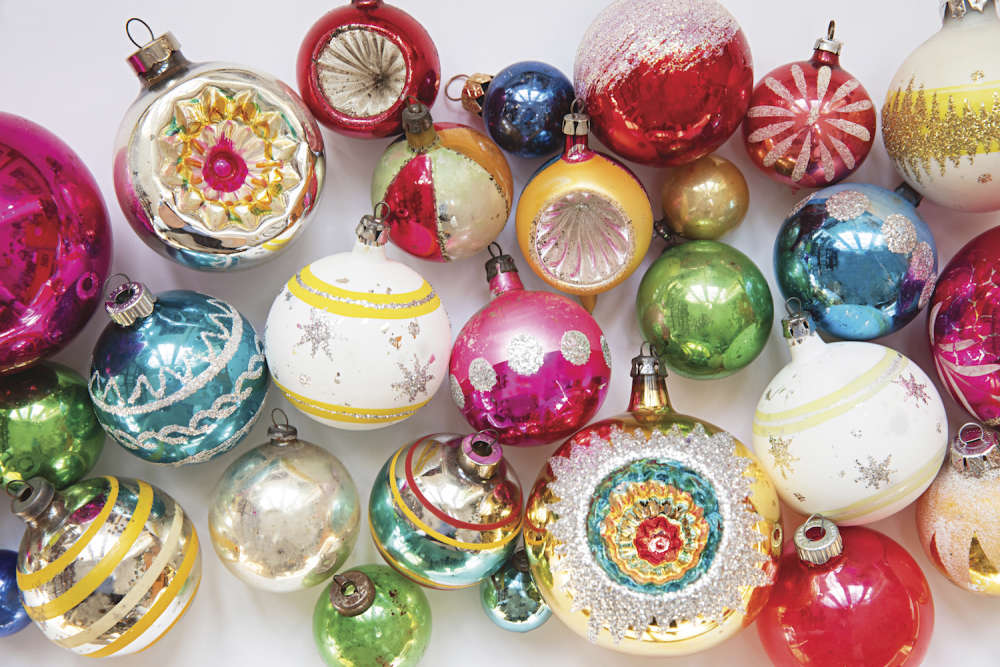 BAUBLES
The first Christmas trees were decorated with dried fruit, nuts and other edibles. Glass baubles were originally introduced in 16th century Germany by Hans Greiner, whose intricate creations were such a hit that other glassblowers in his hometown of Lauscha soon began producing their own variations. Lauscha became the centre of Christmas bauble production, selling its' decorations across the whole of Germany.
It was Queen Victoria who took the trend international. A photo taken in the 1840s showed the Queen and her family gathered around an ornament-hung tree topped by a winged angel. Soon Lauscha was exporting its products across Europe and beyond – by the mid-1930s, the town was exporting over 250,000 ornaments into the United States of America through the efforts of F.W. Woolworth. Glass baubles are still produced in Lauscha and elsewhere, but nowadays most are made from plastic.
CHRISTMAS LIGHTS
Legend has it that the tradition of putting lights on Christmas trees was started by 16th century Protestant reformer Martin Luther. He's said to have been so moved by the sight of the stars shining above an evergreen wood one winter evening that he decided to cut down a fir tree and decorate it with lighted candles.
The electric 'fairy lights' that most of us hang on our trees today were the brainchild of another famous historical figure, Thomas Edison. The American inventor wrapped a string of lights around his Californian laboratory in 1880. Mass-produced versions were available by the 1890s, although they were still too pricey for most people to afford. Families got around this by renting string of lights over Christmas – and, by the 1930s, electric lights had largely replaced candles as the tree decoration of choice.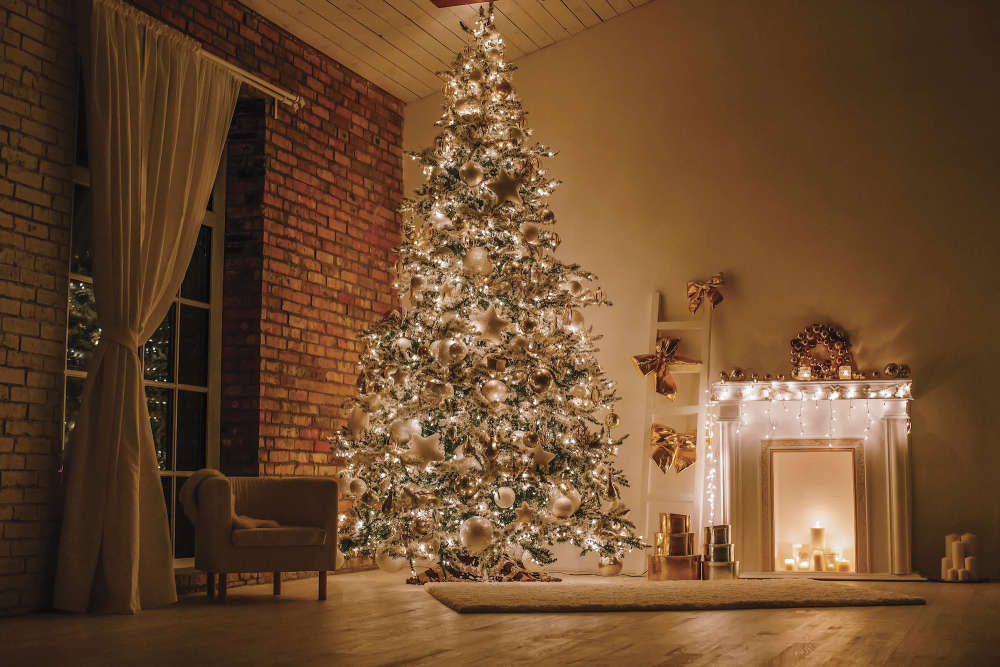 CRACKERS & CANDY CANES
Like so many of our modern Christmas traditions, crackers were popularised by the Victorians. In the late 1800s, inspired by the crackling of a festive fire, confectioner Tom Smith began adding strips of chemical-laden paper to his twisted sweet packages. Later cracker manufacturers replaced the sweets inside with jokes and small gifts – a tradition that quickly spread around the world.
Candy canes became popular in Britain and the US at around the same time, although they probably originated in 17th century Germany. At the turn of the 20th century, red stripes replaced white as the colour of choice and peppermint became the preferred flavour.
STOCKINGS
Of all our modern Christmas traditions, the hanging of stockings probably has the most ancient origins. It began with St Nicholas – the inspiration for Father Christmas – who was born in third-century Greece. St Nicholas was a famous giver of gifts. One legend has it that he tried to help a destitute family by throwing three bags of gold through their open window. One bag landed in a stocking, which was drying by the fireplace, leading to the custom of children hanging stockings on St Nicholas' Day to attract gifts from the generous saint. The tradition moved to Christmas Eve in the 1800s and continues to be popular around the world today.