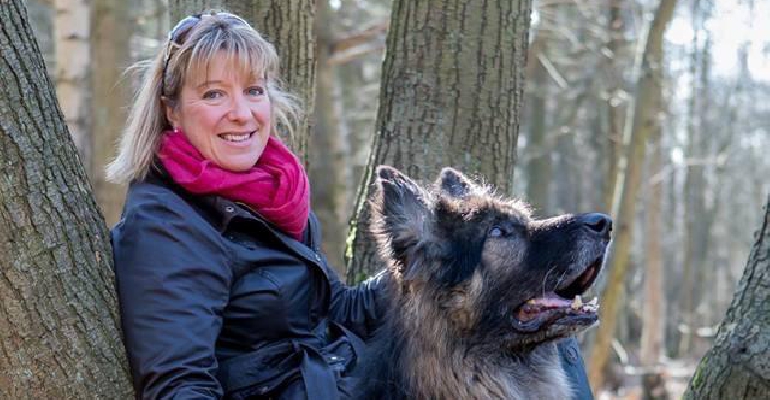 Behind the corporate image of Sussex Police, there's a very human element to the force. Robert Veitch has delved into a little police history, then brought it up to date in conversation with the recently appointed Chief Constable, Jo Shiner
The list of police programmes on TV is extensive. Over time and through the decades, the likes of Z-Cars, The Sweeney, The Gentle Touch, Juliet Bravo, The Bill, Inspector Morse, A Touch of Frost, Life on Mars and Line of Duty have all shown different sides of policing and it's evolution.
Behind the corporate image, there's also a human element, police officers are just ordinary people doing a difficult job as they have done for over two centuries.
At the dawn of the 19th century British law enforcement was organised by local committees, using watchmen and constables.
In 1822 Robert Peel was appointed Home Secretary and set about reforming the criminal justice system. He reduced the number of crimes punishable by death by 100, initiated payment for those running prisons, and began educational programs for inmates.
In 1829 Peel's Metropolitan Police Act established the first professional police force. The entrance to the Mets' first headquarters was in Great Scotland Yard, close to Parliament, so now you know how that name came about.
The first 1,000 officers were nicknamed 'Peelers' or 'Bobbies' after their founder. They worked seven days a week and were expected to wear uniform on and off duty. Bobbies were paid £1 a week.
Peel promoted the civilian nature of policing, working with the consent and trust of the public. He was less concerned with the number of arrests and more concerned with a reduction in crime. Peel would later serve two terms as Prime Minister and survive an assassination attempt.
Policing in Sussex began in 1830 in Brighton. In 1844 Henry Solomon had the unfortunate honour of being the first and only British Chief Constable to be murdered. He was interviewing a prisoner.
The first female officers were employed during WWI.
In 1964 The Police Act initiated consolidation among British police authorities, which created the county structure. In 1968 Brighton Borough, Eastbourne Borough, Hastings Borough, East Sussex Constabulary and West Sussex Constabulary merged into one organisation. Since 1974 they've been known as Sussex Police.
Male police officers used to wear a 'custodian helmet' while female officers donned a 'bowler cap' and higher ranked officers had a 'flat peaked cap.'
In 2021 all ranks can wear a 'flat peaked cap'. Women can choose to wear a 'bowler hat' and up to certain ranks male offices can choose a 'custodian helmet.'
Today the police are funded via the council tax and central government.
The ranks a police officer can ascend are; Constable, Sergeant, Inspector, Chief Inspector, Superintendent, Chief Superintendent, Assistant Chief Constable, Deputy Chief Constable, and Chief Constable.
Sussex Police consist of three divisions, subdivided into the districts of; Chichester, Arun, Adur and Worthing, Brighton and Hove, Horsham, Crawley, Mid Sussex, Wealden, Lewes, Eastbourne, Rother and Hastings, plus Gatwick Airport.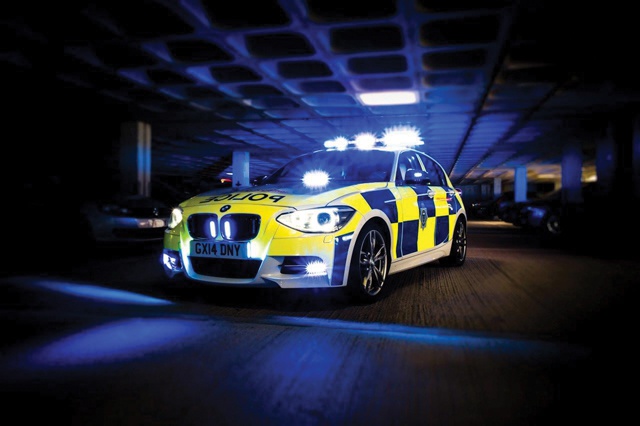 Jo Shiner is the 9th Chief Constable of Sussex and the first woman to hold the rank. She lives in the county with her husband Andrew and told me enthusiastically, "Sussex has so much to offer, I love exploring the county."
Jo hails from Norfolk and has an older brother, "My mother was a teacher, and my father was in the RAF, so I grew up in a household where public service was a way of life."
Jo wasn't squeaky clean as a child; she pushed the boundaries and kept her parents on their toes. "I was very sporty which converted my mischievous energy and determination into something positive. This, on the whole, distracted me from being too wayward, but there were definitely occasions where some of my choices could have been better! It's why I am so passionate about policing children and young people in our communities in such a way that they can grow up, make reasonable mistakes and not be permanently criminalised for them."
Jo went to a comprehensive school and credits a couple of inspirational teachers. "They knew how to channel my energy into positive directions, and focus on my strengths. They didn't try and change 'me'. As a young girl growing up, I believe this was, and still is, incredibly important. Nobody shines in every area, and it is vital that we celebrate the things we are good at, rather than those we're not. When I have the privilege of speaking with teenagers about policing, authenticity is one of the areas that I am always very keen to accentuate."
While still a teenager Jo's father was killed in a car crash on his way to work and it had a profound impact on the family. "I believe it led me towards joining the Police Service. The ability to be able to understand what families go through when they suddenly and unexpectedly lose a loved one, and try in some way, to make that ordeal as bearable as possible was, and still is, a strong motivation."
Jo knows that being a police officer allows such a privileged insight into people's lives during difficult times. "A huge sense of responsibility drives you to help them in the best possible way. It is also why I feel particular empathy with children and young people who do go through a major adverse experience during such formative years. I know, first-hand, the scale of the impact that can be experienced, and the potential consequences."
Jo's policing career began in 1993 in Norfolk. "I was very proud. I felt that I had found my vocation in life and to this day, I still feel the same sense of excitement and passion. There is little doubt that there have been challenging times, but the opportunity to help people eclipses the difficult moments."
She remembered, "I was very much a minority as a woman in policing back then, and, watching the TV series Ashes to Ashes definitely brought back memories!" There is little doubt that the determination and strength of character that got me into hot water at school has helped me immensely during my policing career."
Jo can vividly recall her first time on solo foot patrol. "I was apprehensive and excited, but very proud. My first arrest was a shoplifter, after a footchase, and it definitely helped me 'earn my place' amongst the shift."
In 1995, Jo and her crew partner were commended for bravery after tackling a man with a gun in a pub and safely apprehending him. "It was a moment I will never forget, and reminds me every day of the dangers that my incredible front line colleagues face. In fact, today, they face far greater dangers than I did back then, and I am always in awe of them when I escape the office and join them on patrol."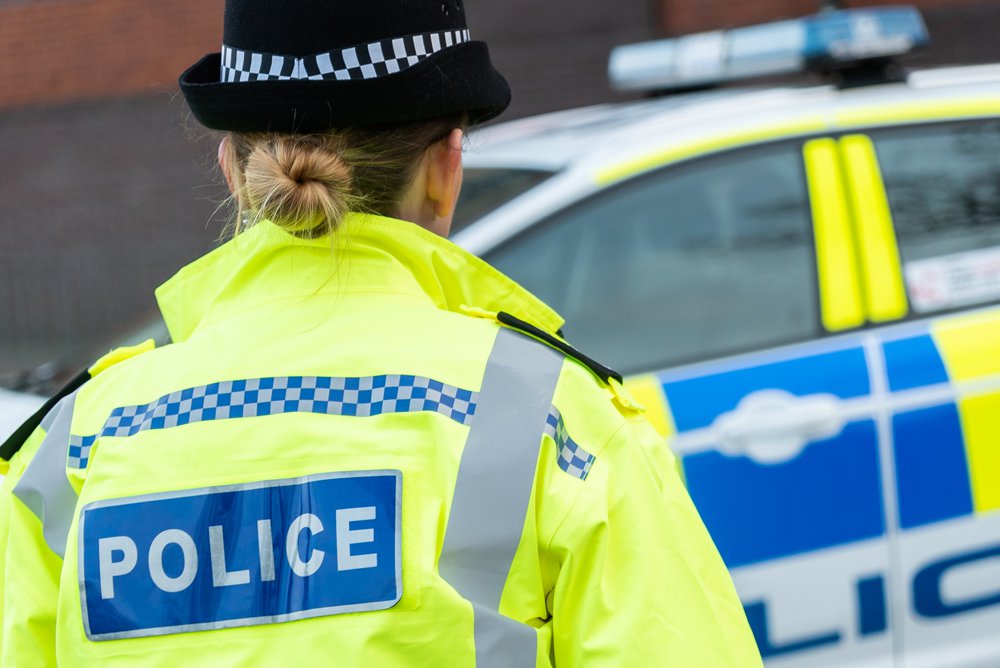 Jo worked her way up to Chief Superintendent in Norfolk, before 'leaving her comfort zone' in 2014 and transferring to Kent Police to become Assistant Chief Constable. "I lived on the Kent and Sussex border and spent many happy hours exploring Ashdown Forest, which is still my favourite running venue."
In 2018 the opportunity to join Sussex police as Deputy Chief Constable arose. Jo recalled being, "thrilled to be selected and since then I have been based at Malling House, the former home of the old East Sussex Constabulary, in the stunning town of Lewes."
In July 2020, amidst the pandemic, Jo became the first female Chief Constable of Sussex Police. "It was one of the proudest moments of my life. To think the headstrong, slightly naughty, non-conforming girl from an average comprehensive school had achieved this, was to me, deeply satisfying. I think my late father would be proud."
Jo is a very proud patron for Sussex Search and Rescue, "who do amazing work in all weathers searching for vulnerable people." She's also a Trustee for Embrace Child Victims of Crime,"A national charity offering services to children who have been the victim of crime or have witnessed serious crimes. In 2018 I ran the London marathon to raise money for them, which was an experience I will never forget, or repeat!" Jo has also raised money for the Beachy Head Chaplains, a charity very close to her heart. "They save so many lives a year, and are an incredible partner to Sussex Police." She is also the proud owner of an 'adorable but mischievous' rescue dog called Rocky and also volunteers for animal rescue charities, a passion close to her heart.
But what would Jo say to anyone considering a career in policing? "I can't recommend it highly enough. You will experience the very best, and the very worst of society. You will discover things about yourself that you never knew, hidden skills you were unaware of, but most importantly a feeling of public service that is deeply satisfying and addictive. There has never before been so much work to improve equality of opportunity for all, and whatever your gender, race or background, there could be a role for you in Sussex Police."
Life during COVID-19 has been a challenge and so has policing as Jo noted, "I have a brilliant and committed team around me who have worked incredibly hard to try and achieve the balance of 'Explanation, Engagement, Encouragement, and Enforcement.' There are many polarised opinions in our communities, but our job is to save lives, and whether that is by preventing crime or enforcing the COVID-19 regulations, I remain impartially committed to doing that to protect people, and support our incredible partners."
Sussex Police has almost 6,000 people in its family, whether officers, staff, PCSO's, Special Constables or volunteers, and they're looking to recruit almost 300 more. Jo stated, "Everyone is valued. As a team, we work very hard to fulfil our priorities,namely to protect our communities, catch criminals and deliver an outstanding service."
Our time almost over, Jo summed up. "The complexity of policing the pandemic, being one step ahead of changing crime types, managing a budget of over £300m and ensuring the wellbeing of the brilliant people who work for the Sussex Police family is a significant responsibility. It's an addictive challenge, and most importantly, an incredible privilege for this girl from a small town. To young people reading this – if I can do this, so can you." May the force be with you!
For further information: www.sussex.police.uk