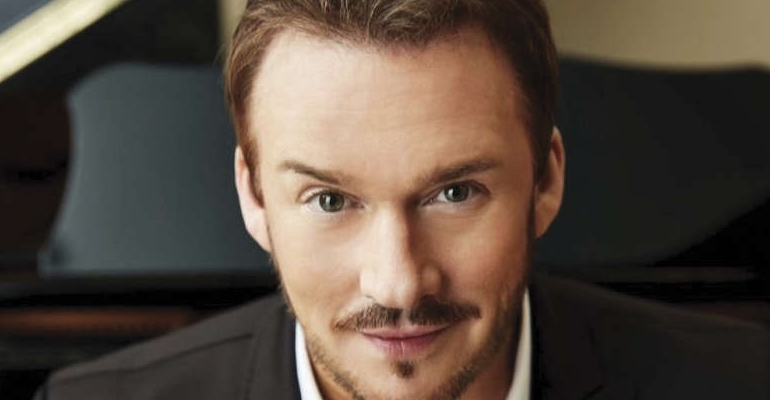 'The People's Tenor' and one of the world's most popular classical singers, Russell Watson needs little introduction. Lisa de Silva was thrilled at the opportunity to sit down with Russell and discover more about his remarkable career
So, just how did a bolt-cutter from Salford, who dreamt of playing for Manchester United, go on to win two BRIT awards, record 13 bestselling albums, overcome a brain tumour and raise millions for charity? As a young married father working in a Salford factory during the mid-90s, Russell started moonlighting, singing Elvis and Neil Diamond numbers to earn extra money to support his family. Then one night in Wigan Road Working Men's Club, he was asked to sing the operatic Nessun Dorma, from Puccini's Turandot. The audience were blown away and Russell received a standing ovation. That marked the moment his side hustle became the start of an international singing career.
Word began to spread, of Russell's talent for singing classical pieces. After winning Piccadilly Radio's Search for a Star competition in Manchester and being signed to a manager, in 1999 Russell got to perform at his beloved Old Trafford, at Manchester United's last game of the season. He sang the Freddie Mercury and Montserrat Caballé duet Barcelona, famously ripping open his dinner jacket to reveal a Manchester United strip. One week later, he was invited to sing at the UEFA Champions League Final in Barcelona, where he duetted with none other than Montserrat herself.
Russell's career went from strength to strength, with his debut album, The Voice a mix of operatic arias and pop song covers, topping both the UK and US classical charts, as well as winning two BRIT Awards. Over the following years, he recorded more bestselling albums, performed sell-out tours, appeared on stage in Jeff Wayne's The War of the Worlds and made numerous TV appearances.
Then in September 2006, Russell was diagnosed with a brain tumour. Initially, the tumour was thought to be benign and was removed. But the following year, Russell was left in a critical condition after regrowth of the tumour caused bleeding into the brain. Thankfully, after extensive rehabilitation, Russell went on to make a full recovery and has since gone on to enjoy an illustrious career, singing for most of the world's great leaders and collaborating with some of the world's greatest artists. We began to chat…
Did you have any kind of classical background when you were asked to sing Nessun Dorma back in Wigan all those years ago?
I was already familiar with classical music because my grandmother and my mum were both classical fans, more so my grandma. Whenever I went round to visit, there would always be some classical music playing in the background. So, I'd listened to a lot of the operatic repertoire – I grew up with it in the background.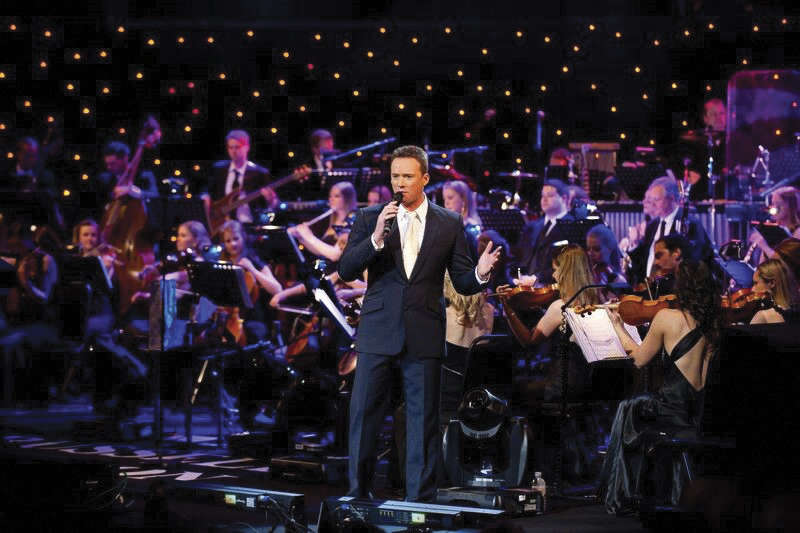 You've enjoyed a long and versatile career. What aspect of your work do you most enjoy?
Performance, by far! Being out on the stage, giving a live performance in front of an audience with a roaring orchestra behind me, is a fabulous feeling. It's one of the main reasons why I can't wait to get back out on the stage.
You've collaborated with a wide range of artists over the years. Any favourites?
There's so much diversity in the people I've worked with, that it's difficult to pinpoint one person and say that was my favourite. It's such a diverse list of names – there's everyone from Lionel Richie, to Shaun Ryder, to Luciano Pavarotti, to Meat Loaf, to Mel C from the Spice Girls. It's so difficult to pick one person out and say that was my favourite because they're all great. When I sang with Paul McCartney it was in Oslo at the Nobel Peace Prize Awards and I ended up singing Let It Be at the end of the evening, on stage with him. That was quite a moment. As a kid, I was constantly tinkering away on my guitar singing Beatles songs, so to be with one of them up there on the stage, was to say the least, amazing.
Any artists that you would have loved to perform with?
Probably one of my all time favourite singers was Nat King Cole. He had a beautiful, warm, woody, wonderful, unique jazz voice. For female vocalists, it has to be Whitney Houston.
In the past you've starred in several musicals – Jeff Wayne's The War of the Worlds and Kristina written by ABBA's Benny & Bjorn. Is this an area you'd like to pursue in the future?
When I've done musical theatre in the past, I've actually really enjoyed it, particularly the family-feel to it. When I did the run with Kristina, it was such a wonderful experience, particularly the team vibe. When you're a solo artist, it's like you against the world. I know I have regular musicians and a core rhythm section who are with me most of the time, but predominately it's you on a stage at the front facing the world. It's different when it's a touring group and you've got other people to rely on. It's completely different as it's not all about you, but it's equally as good and equally as fun. So, that's something in the future I think I'll probably have another crack at.
In November 2020 you appeared in I'm a Celebrity… Get Me Out of Here! – do you enjoy TV?
Television is part and parcel of the package, with regards to promoting your wares, in terms of record sales and concert tours. It's something I've always done since starting to record music and I do actually enjoy television. I particularly like live TV because you have to think on your feet when you're live. There's no time to backtrack, you've got to be on point, so I do enjoy that aspect of it. As for the I'm a Celebrity stint – I enjoyed it immensely. It was great fun, and I made some friends in there as well. We all keep in touch on a WhatsApp group.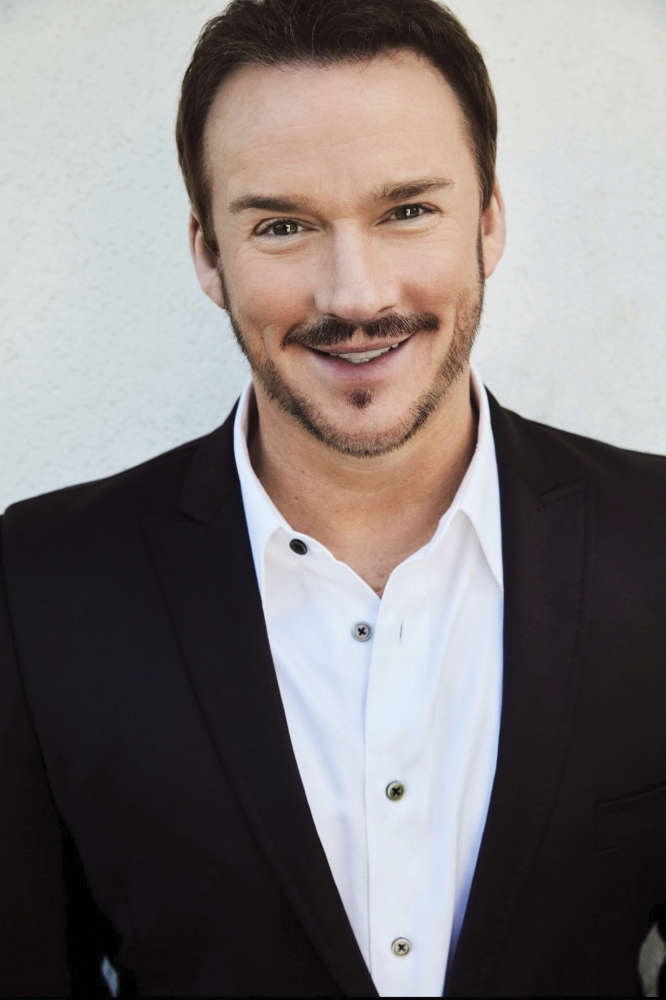 Has your brain tumour and the impact of having such a close brush with death changed you?
At the time, something like that where you experience a near-death situation, changes you fundamentally, but now it's almost 16 years later, I don't really give it much thought. For that period of time when I was going through that situation, it definitely changed my outlook on a lot of different areas in my life, not least of all the workload that I was taking on. I decided that I definitely wanted to spend more time at home with friends and family, as opposed to concentrating on the music industry rollercoaster. It's difficult to ascertain whether it changed my character in the long run, or whether with age, we all start mellowing and become calmer anyway. Having said that, the texture and depth of my voice did change because the tumour had got so big, it was growing into my nasal cavities and that had been affecting the sound production of my voice. Now everything is clear, it's business as usual with regard to singing.
You've always been a big fundraiser for charity, what motivates you?
All my charities are dear to my heart and I do charity work for everything from brain tumour charity trusts to dog shelters. If people or animals are in need and I think I can do something to help, then I'll get involved. I did a lot for my local hospice, St Francis House Children's Hospice and got a lot out of that, because I could see direct results between what I was doing and where the money was going to help those that needed it. That's why the Heritage Concerts are important to me. It's a chance to fundraise for NHS Charities Together and give back to those who have always given so much, especially during the pandemic so I'm looking forward to performing in the lovely Sussex countryside this summer at Ardingly Showground.
Owing to the pandemic, you had to postpone your 20th Anniversary Tour. How did you cope with lockdown?
It's difficult to describe as an artist what it feels like to have this length of period away from the stage. This is what I've done from year dot. I've always been an entertainer and performer, even at school most of my time was spent climbing around making people laugh. From aged seven, I had piano lessons and started playing guitar in my early teens. Performing music has always been a huge part of my life, so to all of a sudden have it literally taken away, has been a very strange feeling indeed.
When you look back over your career what are you most proud of?
There's been some great highlights in my career from singing for Pope John Paul II, to singing for the Queen's 60th Jubilee celebrations at Buckingham Palace, to a concert performance for the Emperor of Japan at the Imperial Palace – that was pretty amazing. There's been so many different things, and I think any artist would tell you that those highlight moments of your career are wonderful. But I think the best achievement is achieving longevity in possibly one of the most transient industries that you could imagine, as acts come and go very quickly. So, I think probably my best achievement has been to sustain a career at a certain level in the music industry – I'm very proud of that.
See Russell Watson & Royal Philharmonic Orchestra with NHS Choir at the South of England Showground, Ardingly on Sunday 17th July, 2022 – Tickets from ticketmaster.co.uk and heritagelive.net