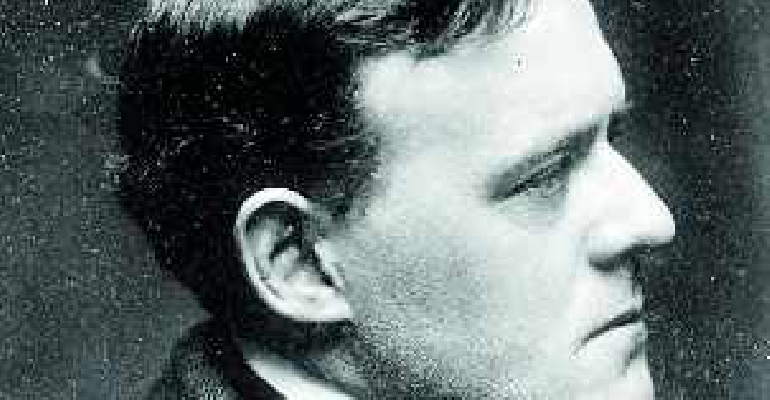 Sussex Living investigates much-neglected Sussex writer Hilaire Belloc, a politician, patriot and polymath on the month of his birth and death
Image credit: West Sussex County Council Library Service
Joseph Hilaire Pierre Rene Belloc at first glance doesn't look that interesting.
Just another Victorian, albeit one who lived long past the age, from 1870-1953.
He was born in France, moved to London and then Sussex.
He fought in the French Army, went to Oxford, married his wife Elodie, wrote a bit, became an MP, wrote a bit more, then died.
Yet nothing about Belloc is particularly ordinary, or even consistent. He wrote over 150 books, most of which are out of print today.
But if you lived between 1910-1950 then Belloc was one of Britain's most illustrious writers; a member of the 'big four' along with G.K. Chesterton, H.G. Wells and George Bernard Shaw, known throughout the world.
Some of Belloc's children's books have never been out of print and their impact is arguably greater than Rudyard Kipling's.
The Jungle Book is undeniably Kipling's greatest children's work, but his tales of empires remain out of vogue.
Children today don't dream of leading African kingdoms or Indian travel, but Belloc's themes of naughty children still resonate in David Walliams' work.
Walliams, one of the most influential childrens' authors today, is a clear literary descendent of Roald Dahl, who himself was heavily influenced by Belloc.
The adult Roald later admitted his love of Belloc's writing; as a child he had learnt all the books off by heart by the age of ten.
Dahl and Walliams' children's books are often part morality tale, part-satire; moderns update of Belloc's Cautionary Tales For Children.
Belloc was a literary polymath unequalled today and his range of topics included war, biography, history, travel, satire and soldiering.
Poetry though is where Belloc's impact is greatest, with W.H. Auden declaring him "a writer of light verse, [with] few equals and no superiors."
In his nonsensical writing on subjects like string, we can see his influence on Spike Milligan's surrealism.
In his verse on his adopted home county of Sussex his passion for his dearest place shines brighter than that of our other adopted bard Kipling.
To the inhabitant of Rottingdean and Batemans, Sussex was "the most marvellous of all foreign countries that I have ever been in."
For Belloc, though foreign-born and a lover of worldwide travel, Sussex was more than that.
A biographer, Hamilton, argued "his love of Sussex is the nucleus of love of Europe…and all mankind.
"This is what makes him intriguing as "the most insular of men and the most cosmopolitan."
Peter Brandon wrote that Belloc "wrote of Sussex as if it were the crown of England and the South Downs the jewel in that crown."
This, along with his love of simple Sussex produce, means every July on Belloc's birthday (27th July) we should have our own local Burns night, enjoying his verse and good Sussex bread, bacon, cheese and beer.
He left us with some memorable verse and quotes, especially about his wife Elodie, who he walked across America to propose to, although her family were still less than impressed at the gesture.
"So again good night – if I could follow the night round her long whirl around the bend of the earth – at last I should come to you," suggests no ordinary romance.
Belloc never recovered from her early death in 1914.
He is behind the famous line "Whatever happens, we have got the Maxim gun and they have not," and one we might struggle with at the moment: "We wander for distraction but we travel for fulfilment."
Belloc's masterpiece is The Four Men: A Farrago, which is the tale of a walking tour of what appears to be four men across Sussex, but it is far more than that – it is the essence of Belloc and his love of Sussex distilled.
Belloc wrote: "When I am dead, let it be said, that his sins were scarlet but his books were read."
Belloc's sins were at times scarlet, but The Four Men alone is the reason why this overlooked Sussex bard should indeed continue to have his books read and in much greater volume.

View around 18,000 photographs and pictures on free-to-use websites provided by West Sussex Record Office and the County Library Service. Just type 'West Sussex Past portal' in your search engine to find these databases and other local history websites.