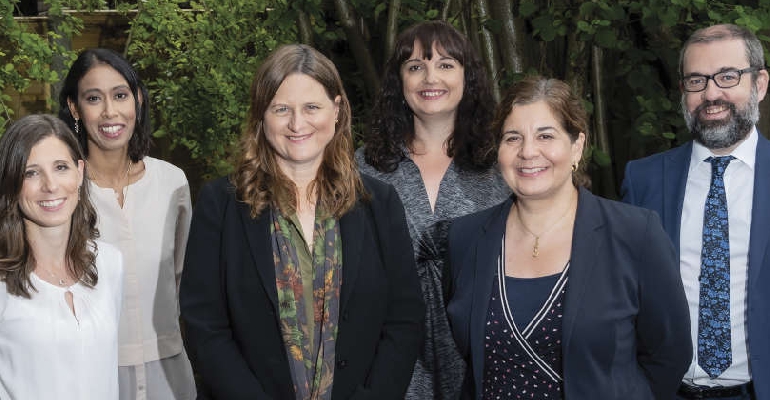 Advertising Feature: As Tisshaws enter their second decade, Lisa de Silva chats to Gilva Tisshaw to discover why this family law firm is held in such high esteem
Fresh from celebrating their 10th birthday, Tisshaws Family Law Solicitors are delighted to announce they have retained the Law Society's Lexcel accreditation, awarded to legal practices attaining the highest standards in both client care and practice management.
To continually maintain such high levels of client service, director Gilva Tisshaw has always recognised the need for the firm to evolve.
"Just as the law around divorce has recently evolved to No Fault Divorce, we're strengthening our commitment to helping clients resolve issues arising from family breakdown out of the courtroom. Going to court is stressful, costly, and time consuming, so we help our clients to reach an agreement out of court," Gilva explained.
To avoid the courtroom, the practice offers mediation, collaborative law and arbitration services and the team includes two mediators and four collaborative lawyers.
The company has also refreshed their website, which now includes 24 short videos on the legal aspects of divorce and separation to help people understand the process. The videos cover everything from what happens if you can't agree, to explaining what collaborative law involves. There is also a new online payment system, for added client convenience.
Tisshaws remain committed to helping as inclusive a range of people as possible and the firm continues to offer new clients an initial one-hour meeting for a fixed fee of £50 (incl. VAT) with no obligation. This allows people to make an informed choice in deciding the right way forward for their family.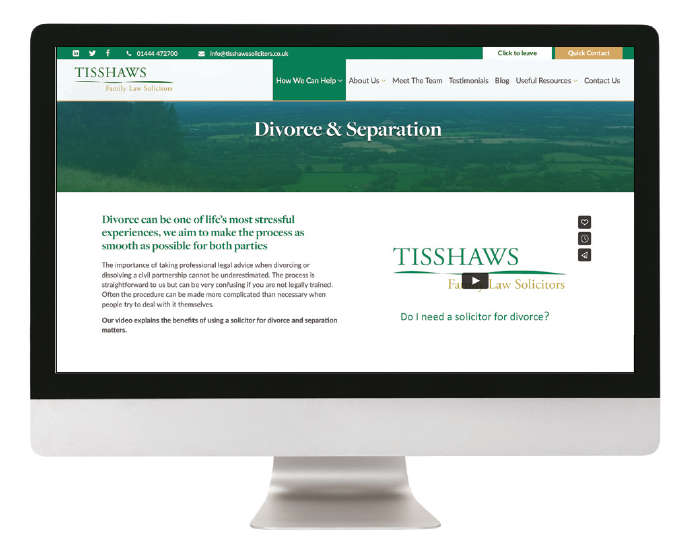 At the other end of the spectrum, Tisshaws' legal expertise mean they are regularly instructed in complex financial divorce cases involving multiple properties, investments, pensions, and businesses, for high-net-worth individuals. The firm's reputation for empathy and compassion, mean many cases involve issues of coercive control, alcohol or drug dependences, poor mental health, and physical disabilities. While Tisshaws also has experience in dealing with the planning of families, surrogacy, and co-parenting law, particularly within the LGBTQ+ community.
A strong supporter of the local community, Tisshaws recently awarded £50 vouchers from local businesses to three unsung local heroes, as part of the Tisshaws Community Champions Award Scheme, set up during the pandemic. The firm also continues to support many local charities and run an annual Sussex Photography Competition.
In recognition of their commitment to outstanding client service, Tisshaws are delighted to have been shortlisted for several awards this year, including the Resolution Resilience Award, Lexis Nexis Business Continuity Award, Sussex Chamber of Commerce Equality Trailblazer Award and Gilva was highly commended as Sussex Female Lawyer of the Year.
"I am so proud of my hard-working team," said Gilva. "Our focus is always on getting the best possible outcomes for our clients and their families and the team always go above and beyond to ensure a positive result."
Tisshaws Family Law Solicitors
Address: 3 Hazelgrove Road, Haywards Heath, West Sussex RH16 3PH
Telephone: 01444 472700
Email: info@tisshawssolicitors.co.uk
Website: www.tisshawssolicitors.co.uk