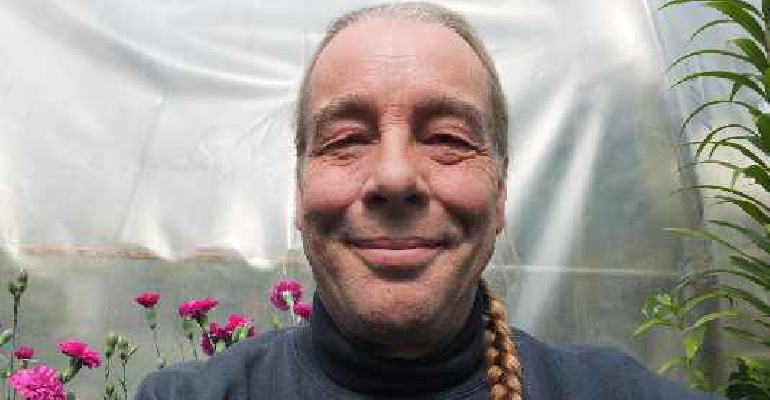 Well known for his presence on Radio 4's Gardeners' Question Time, Bob Flowerdew speaks to us on the love of his profession, his links to Sussex and his handy gardening tips
Last year, two of the team at Sussex Living were lucky enough to see this expert gardener speak of his experiences during a talk at Henfield Hall, one of many events Bob Flowerdew has done in the county over the years. I was keen to find out more about this witty character.
The son of a farmer, Bob's family have worked the soil since Tudor times and the name Flowerdew was first found in Norfolk where they held a family seat as Lords of the Manor. It originates from the Flemish 'Fleur de Dieu' or 'Flower of God', likely referring to flax flowers.
Bob was born in a house without electricity, but power arrived about three years later, shortly before his brother. As a small boy Bob was given his own little garden and still has a photo of himself standing in his small plot, a precursor to how his life would eventually unfold.
He recalls discovering a patch of four-leaf clover plants and dreamt of getting on to the panel of Gardeners' Question Time, which was first broadcast in 1947.
Surprisingly, Bob didn't study horticulture at college; he began an engineering course, but soon changed to business studies. After graduating in financial management, he travelled widely around North America and Europe, becoming a passionate Francophile, returning again and again to pick grapes for one family for over a decade.
Their chateau produced prize-winning wine and, after a fortnight's work, he would leave for home with a couple of bottles of Brouilly, which in the 1970s was a premier Beaujolais Cru.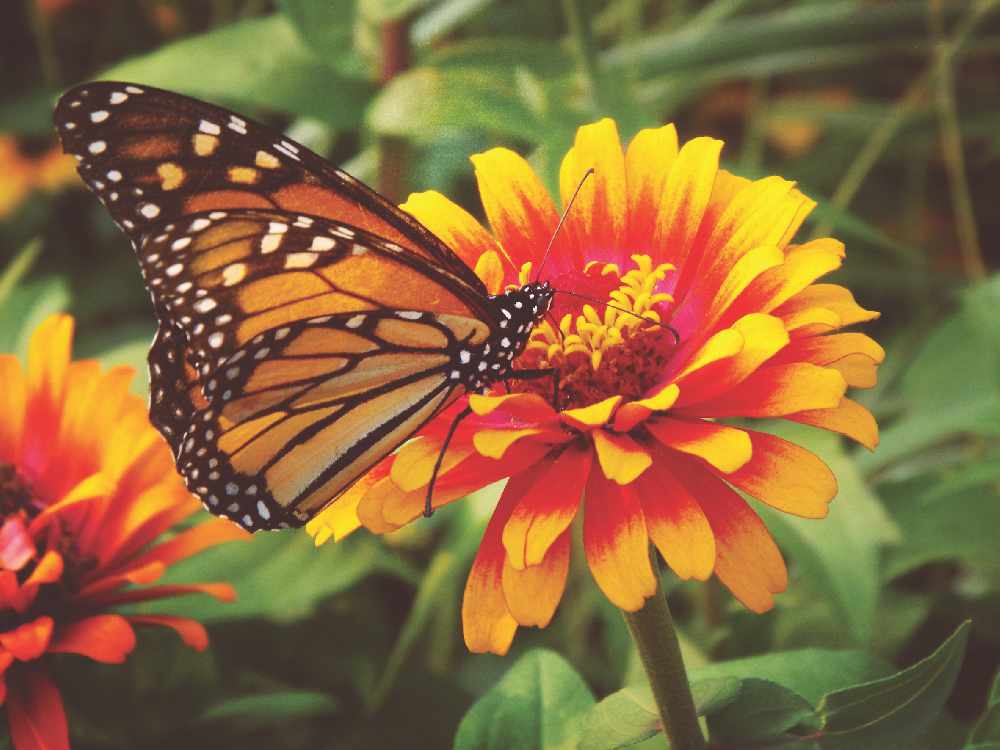 Bob first encountered the organic movement as a child and once older, he realised the significance of their research. He followed natural science authors who recommended personal trial and experimentation to discover a personal route to organic gardening.
As an enthusiastic wildlife gardener Bob encourages people to find ways to work with nature, believing that to help our flora and fauna, we must take entire life cycles into account.
Butterflies are an obvious example; Bob noticed most books concentrate on recommending certain flowers as butterfly food, but neglected the fact that larva, caterpillars and grubs require suitable food plants of their own.
He realised that we need to grow a wider diversity of plants to feed different caterpillars.
In one of his books Bob notes "plants do not exist independently in isolation, but are but one part of a huge intricate web of lives, animal and vegetable, big and small."
The co-existence of creatures that live on or with plants have been seen as 'unwelcome intruders' or 'pests' in the past and now this belief has been challenged. Bob believes we need to fully understand the ways that flora and fauna interact with the plants we wish to grow. Encouraging natural controls will then reduce our perception of pest and disease problems.
Bob champions ingenuity in the garden and encourages people to re-use, recycle and invent. While travelling in Cuba, he found a rabbit fence made from a stripped-down radio chassis that had been wired together, as well as a gate constructed from redundant tools. Bob loves the way lateral thinking and recycling can be combined to aid the experimental gardener.
He uses discarded Venetian blinds for plant labels, writing with felt pen on six-inch lengths which are perfect for a clear view of a plant's name. Beer cans yield a handy aluminium tube once the ends have been removed, protecting seedlings from slugs who do not like climbing over the metal.
They can be made even more effective by using pinking shears to form a spiky top edge. Plastic bottles have long been used as cloches but Bob prefers to cut the top and bottom off to use them as tubes that will keep wind off vulnerable seedlings, without overheating or stunting their growth.
To water plants more slowly Bob recommends a plastic bottle of water with a pinhole near the base. Loosen the cap to ease the water out gently over time. It's handy for badly dried out containers and baskets.
Rather than shred prunings using power, he recommends wrapping bundles of them with paper, card then plastic to construct open ended dry niches to place in hedges or evergreens for insects to nest in.
Even old wellies find a second life in Bob's garden; cut a long spiral strip an inch wide from the leg and use as tree ties. The stub of the foot part can be suspended toe down in a hedge with the ankle open to make a nest site for a robin, remembering to put a hole in the toe for drainage.
When the kids have grown up, don't throw away their outgrown trampoline; it can be used, as Bob suggests, as a perfectly proportioned frame for a fruit cage or plastic covered greenhouse.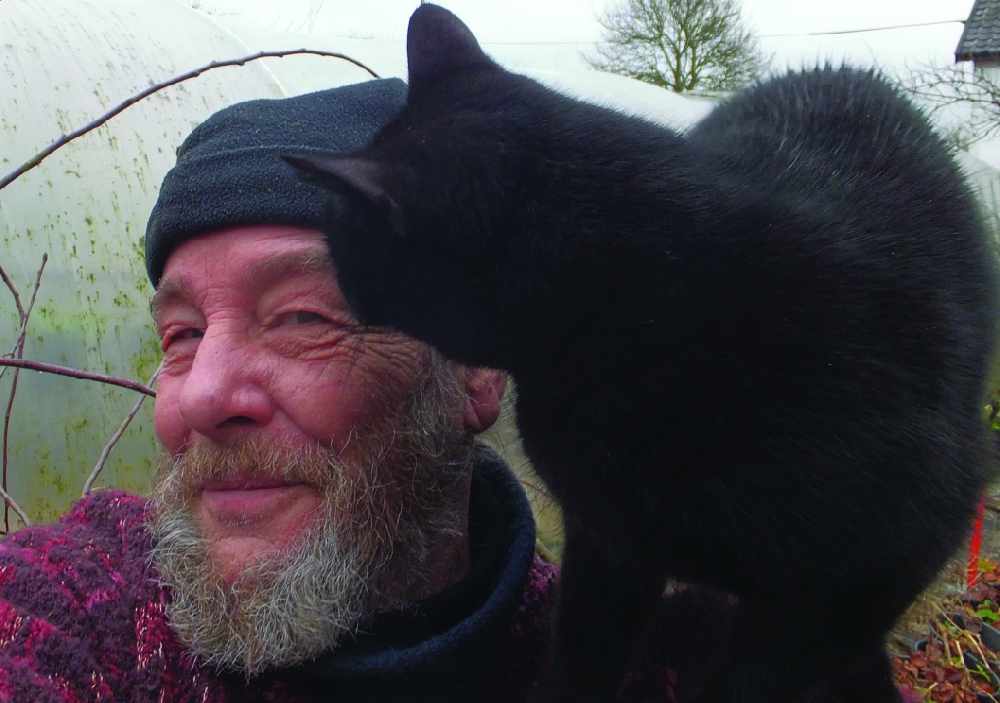 Bob, like nature itself, sees everything as a useful resource and his repurposing of the humblest household items make it difficult to throw anything away again.
His inventiveness extends to making raised bedding walls from unwanted books by dipping them in a slurry of dirty water, compost and cement, before assembling low walls that can even be used to grow mushroom spawn.
Bob is keen to promote continued enjoyment of home grown produce after the harvest has finished. He believes in preserving, pickling, storing, bottling and juicing the fruits of the season's labours. Bob's love of home-grown invention peppers our conversation and he sees repurposing as "adding to the delightful variety of the world."
With a dedicated following and two dozen published books, Bob's forward-thinking vision towards an organic way of living is compelling and impossible to ignore. Curious, inventive and outspoken, he has introduced millions to a more natural, self-reliant way to garden and improve their relationship with nature in the process.
Website: bobflowerdew.com