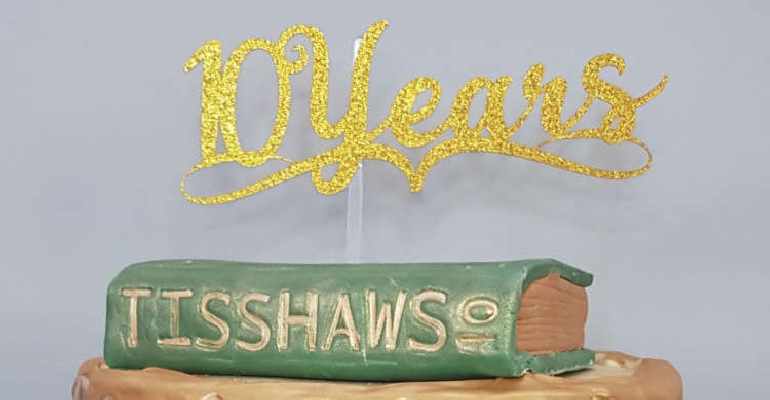 As the Tisshaws team celebrate their tenth birthday, Lisa de Silva reports on the reasons behind the firm's success, the foundations of their enviable reputation, and their commitment to the needs of their clients in the future
Back in 2012, we were celebrating the Queen's Diamond Jubilee and the London Olympics, while closer to home, Haywards Heath was welcoming the arrival of a new specialist law firm, Tisshaws Family Law Solicitors. Over the past decade the firm has thrived, gaining an enviable reputation for legal expertise within a culture of compassion and care. As Tisshaws celebrate their 10th birthday, we uncover the top ten reasons behind their continued success.
1. Outstanding Client Service
Tisshaws guarantee their clients exceptional standards of service and have recently been shortlisted for two client service awards, along with retaining the Law Society's Lexcel accreditation every year since they were first established. This recognises excellence in practice management and client care.
2. Outstanding Client Care
Gilva Tisshaw founded the practice on an ethos of care, and the team all share a commitment to treat clients as individuals with levels of compassion and understanding, often lacking elsewhere.
3. Specialists in Family Law
Unlike other legal firms, Tisshaws only work in family law, giving them a wealth of experience and legal expertise to draw upon, meaning they can represent a wide range of clients, from those with complex family and contested children matters, cases involving allegations of harm, through to high-net-worth individuals with significant financial assets both at home and abroad.
4. Committed to Non-Court Resolution of Family Breakdown
Going to court is stressful, costly and time consuming, so Tisshaws always offer clients alternative ways to resolve their issues, including mediation, collaborative law, and arbitration.
5. High Levels of Personal & Professional Recommendations
Tisshaws is proud that much of their work comes through personal recommendation from both past and existing clients, along with recommendations from the legal profession.
6. Ranked in the Top 500 UK Law Firms
Tisshaws have retained their ranking as one of the UK's Top 500 Law Firms 2022 by The Legal 500, an assessment based on independent research and feedback from both clients and the legal profession.
7. London Service with Local Prices
While clients receive the service and expertise of a larger London firm, Tisshaws keep their fees highly competitive, offering an initial no-obligation one hour consultation for a fixed fee of £50 (incl. VAT).
8. Local Expertise
Gilva has worked in Haywards Heath since 1996 and the team all have a thorough knowledge of the local area, the local housing market and neighbourhood schools, so can negotiate your divorce from a position of strength.
9. Proud to be Inclusive
Tisshaws have experience in dealing with the planning of families, surrogacy, and coparenting law, particularly within the LGBTQ+ community, meaning the team can help the widest range of clients possible.
10. Proud to be Community Minded
Tisshaws are active members of the local community and support many local charities, including rewarding local Community Champions for their tireless work helping others.
To celebrate their 10th birthday Tisshaws are launching two promotions throughout the month of April
To mark the introduction of No-Fault Divorce, the firm are offering non-contested divorces for a fixed fee of £250 (+VAT) and court fees.

For every initial £50 consultation booked, £10 will be donated to Time 4 Children, the firm's Charity of the Year.
Tisshaws Family Law Solicitors
Address: 3 Hazelgrove Road, Haywards Heath, West Sussex RH16 3PH
Telephone: 01444 472700
Email: info@tisshawssolicitors.co.uk
Website: www.tisshawssolicitors.co.uk
Website: www.time4children.org.uk
Website: www.thecraftycakelady.co.uk