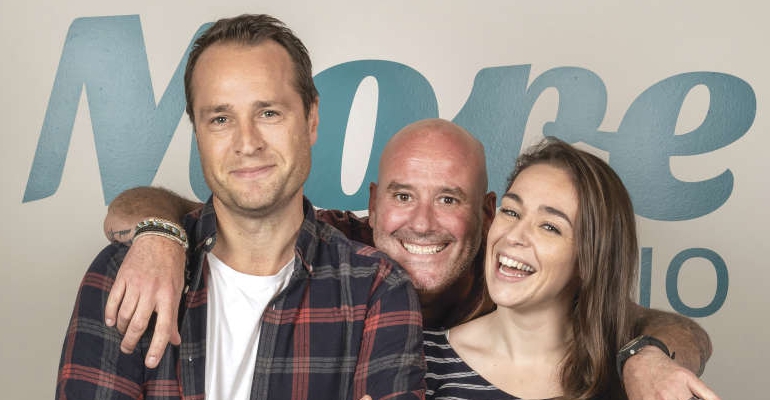 Advertising Feature: More Radio's breakfast host Jack the Lad is doing a big charity walk for Rockinghorse Children's Charity. This cheeky chappie tells Sara Whatley the whole story
What's Jack the Lad up to now? He's only walking along some of the South Downs Way at the crack of dawn all on his tod! "50 miles over 10 days," Jack told me. "I'll be walking from 6-10am every morning." You must be mad, I replied, but it's all for a very good cause; Jack will be fundraising for Rockinghorse Children's Charity, the official fundraising arm of the Royal Alexandra Children's Hospital in Brighton.
Jack's walk starts on 11th October and he will broadcast daily into the breakfast show, live from the Downs as he huffs and puffs his way along the scenic route. "I'm going from Amberley to Beachy Head," said Jack. "It will be dark and spooky for some of it but I'm used to walking my dog, and I have a support crew of one with me, so I should be OK!"
Rockinghorse Children's Charity is dear to Jack's heart, and he has worked with them over the years. "People still remember the charity walks I've done for them before, all these years later, and at More Radio we want to make this one memorable too."
Jack is well known on the airwaves of Sussex, having been broadcasting for over 18 years. He has been on the More Radio Breakfast Show for nearly two years and is currently hosting with Tom and Lou, and he worked with Tom for 10 years on another station before this. "I was a London boy originally," Jack told me, "but when I came down this way and got into broadcasting,
Sussex people took me into their hearts. I love being able to give back through More Radio, a truly local station, which does amazing work for amazing charities."
The fundraising target for this walk is limitless. "Sussex people and businesses are so generous, and this walk is being supported by ABN-AMRO who have offices in Haywards Heath," said Jack, "and so many of us appreciate what Rockinghorse do. No one wants to have their child hospitalised, but if they ever are they know they are in the best possible place, with the best possible care and staff, and the reason for that is Rockinghorse." Whether you donate little or large, every penny helps and it all goes towards this brilliant cause.
And what about the post walk recovery? I asked Jack. "Well," he laughed, "I expect some serious pampering from Tom and Lou – I want foot rubs, the lot!" I hope you're both paying attention and have something up your sleeves for this soon to be, sore-footed presenter!
To donate visit moreradio.online