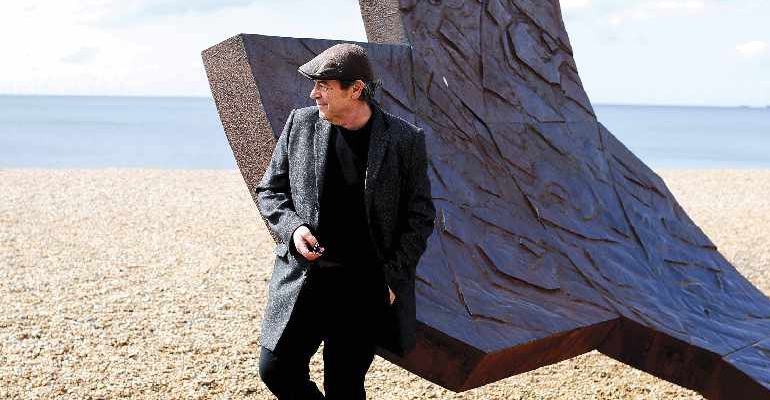 Despite his Northern roots, actor Richard Hawley has been a long-time resident of Brighton. Currently walking the cobbles of Coronation Street as Johnny Connor, Lisa de Silva talked to Richard about living on the south coast and his work, both in Corrie and as a supporter of the Alzheimer's Society
Most of my early years were spent in the North. I was born in Yorkshire, was a student in Liverpool and then part of a theatre company in Leeds," Richard told me. "Back then in the mid-70s and early 80s, Leeds was struggling with the effects of the miners' strikes, there was a lot of economic deprivation and the atmosphere was highly politicised. As a theatre company, we were making art that was very connected to that."
As the group became more successful, touring became a way of life and gradually Richard was spending more and more time rehearsing in London. So, when his girlfriend Heather (now his wife of over 30 years) got a job as a teacher down in Brighton, Richard decided to move south to join her.
"Basically, I moved down to Brighton in 1984 and I've been here ever since," he laughed. "For the first four years, the demands of touring meant I spent little time there, but once I got involved in mainstream acting and had my children, it really began to feel like home. At the time, Brighton's huge sense of fun provided a completely different vibe to the North and gradually, I fell in love with the place."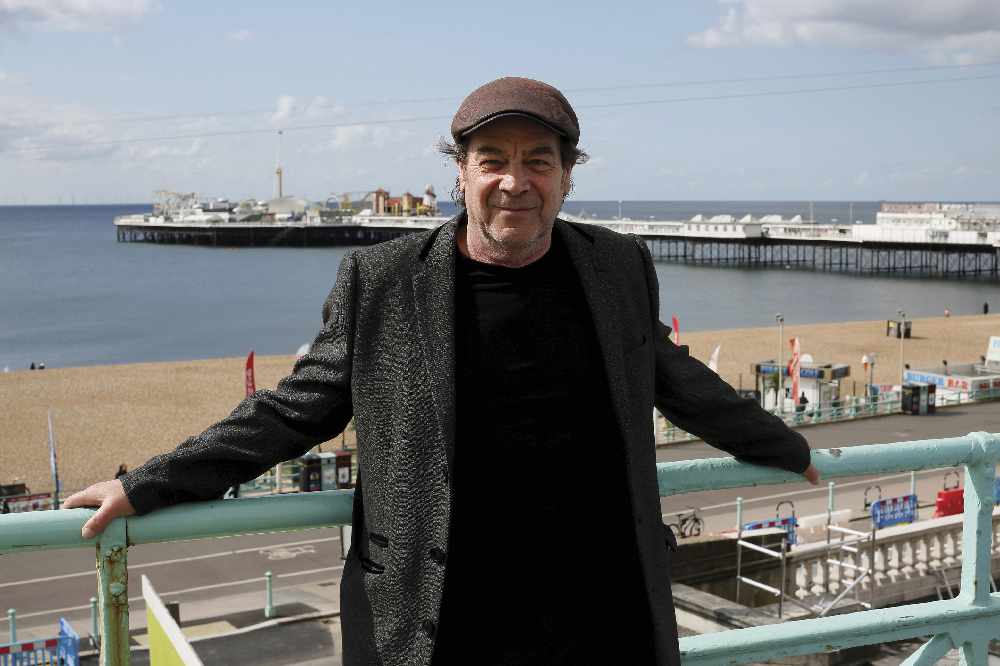 Having appeared in shows as diverse as Family Affairs and Prime Suspect, Richard achieved a lifelong ambition in 2015, when he landed the part of Johnny Connor in Coronation Street. With shooting in Manchester, he now enjoys spending time in two extraordinary cities, enjoying the best of both worlds.
"Corrie's a lovely show to work on. Everyone's very funny, very direct and there's a lot of straight-talking Northern humour. Part of me has always felt like a traitor for leaving the North, but the cast and crew are part of a deep-rooted old company and are incredibly welcoming."
Richard has also appreciated being involved in several major storylines, such as the suicide of his son, a diagnosis of multiple sclerosis and more recently, coping with Charles Bonnet syndrome. For those unaware of Charles Bonnet syndrome, it is a condition that often starts with reduced eyesight, which then leads the brain to compensate by creating visions in the form of hallucinations. Those experiencing the symptoms can confuse what's happening with mental health issues and Richard is proud to be helping raise awareness of the syndrome.
"I get to connect with research on these issues and conditions, as well as work with some amazing charities. It's been great to represent those suffering with Charles Bonnet syndrome. Being able to tell peoples' stories helps to balance out all the nonsense of being a celebrity," he explained.
Another disease which has had a huge and heartfelt impact on Richard, is Alzheimer's, the most common form of dementia. The disease triggers a loss of brain function and symptoms include memory loss, confusion and difficulties with speech and understanding. Sadly, Richard's father lived with Alzheimer's for a decade before passing away in 2004, but the effect of the disease on his family has had a profound and lasting influence on Richard.
"Living with Alzheimer's is hard on families on a practical, financial and emotional level. My dad was very fortunate because he had both my mum and my sister around to support him - that was also a great comfort to me. Living and working so far away, I could only pop up to see him several times a year and was deeply grateful for help from the Alzheimer's Society and their volunteers, who would come in to read to dad to give my mum and sister some respite."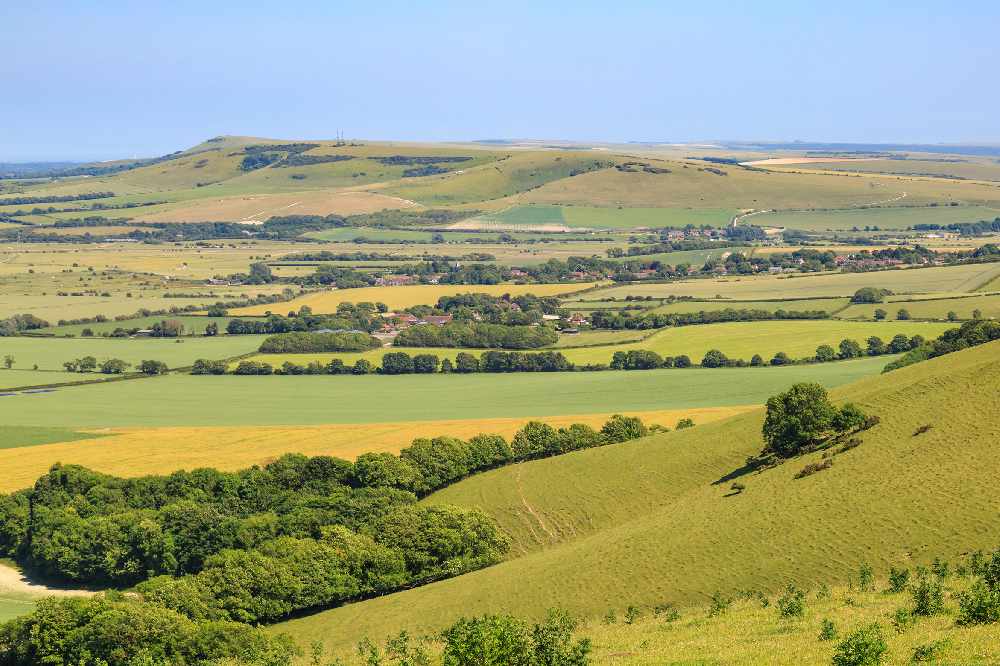 After his dad passed, Richard initially started to help out at dementia cafes, as he remembered how embarrassing it could be for his mum to take his dad out to an ordinary café. This experience helped him to appreciate the comfort and understanding that comes from being part of a community with a shared experience of dementia. Then, when taking part in a Memory Walk organised by the Alzheimer's Society along Brighton seafront, Richard met a family just like his own, struggling to deal with their father's dementia. It was a significant moment for him.
"Talking to them, made me realise how little equipped I'd been to speak to my dad or to know how to deal with him during his illness. It was then that I decided to learn about it properly and to do all I could to raise awareness and support those coping with the impact of dementia."
Today, Richard is a committed supporter of the Alzheimer's Society and is currently supporting Dementia Action Week. He is passionate about government funding for both research into the disease and the development of a high-quality social care support system which is free at the point of use, in the same way that education and the NHS are. His advice to families living with dementia is to try to value the time spent with a loved one.
"I lost my dad to Alzheimer's, but I worked hard during the time I had with him to treasure everything about him and our time together. Now I have some amazing memories of our tender moments, confusing moments, big moments, which live within me in a very positive way. It's like a kaleidoscopic swirl of memories and experiences which give me a deep connection to him, both comforting and joyful."
Having grown up walking the Yorkshire Moors, listening to his father talking about all the places they visited, last year Richard took his Memory Walk alone up on Ilkley Moor. "My dad was a great storyteller and he'd tell me the history of all the places we visited. It was like we dwelt in the soul of the place together and walking back up there, his presence was still by my side."
Living in Sussex, Richard continues to enjoy countryside walks with his dogs, enjoying the panoramic views up on Ditchling and Firle Beacons. Yet, he confides that his favourite place to walk is along Brighton seafront. Not only was it the location of that first significant Memory Walk, but years ago after the birth of his twin girls, he walked down from the hospital to the seafront, along the prom and out onto the pier. Looking back over Brighton as a new father, he experienced a special moment of pure unadulterated love.
"Brighton is home. I love living here and it's where I plan to grow old disgracefully!"
Richard Hawley images by Charlotte Macpherson