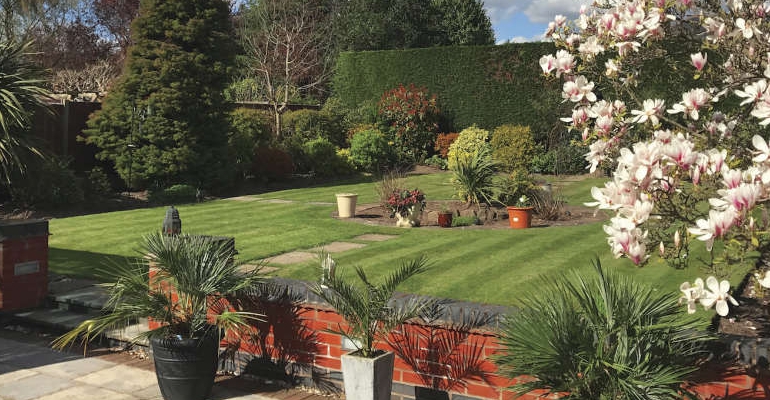 Advertising Feature: Keeping a lawn in pristine condition can be a challenge so Ruth Lawrence has been to meet the Henfield and Lewes based branches of GreenThumb to discover how they can help keep your lawn looking perfect all year round, whatever the weather
GreenThumb has had a presence in Sussex for the last 19 years, Michele and Mark Walton operating the Henfield branch while Helen and Gavin Hawkins are based in Lewes. Lawn treatments can start at any time of year, usually within a fortnight of signing up for one of GreenThumb's three lawn care plans. As Mark was keen to emphasise, "there's never a bad time to start improving your lawn."
A Standard plan which includes lawn treatment, scarifying and aeration costs a very reasonable £13.50 per month while the even more affordable Basic plan is as low as £7.50 per month, for lawns up to 40mÇ in size. For customers who wish to invest more in the ongoing maintenance of their lawn, the Ultimate plan includes an annual re-seed and top dressing which is widely recognised and practiced within turf-maintenance circles as a great way to provide extra growth, colour and lushness.
Partnership is at the heart of GreenThumb; the client mows their lawn and GreenThumb treat, advise and maintain it throughout the seasons. A weekly cut is advisable from spring through to autumn, although early summer growth may instigate the need for more frequent mowing. Even in winter, a monthly trim is a good idea.
Never cut a lawn to less than an inch in height (2.5cm), and during dry spells its best to keep it to a couple of inches (5cm) which allows the grass to keep cool. Late autumn cuts should be at a height of about 1.6 inches (4cm).
Helen has seen superb results with the addition of the new Oasis treatment, which is provided with every treatment plan. This treatment contains a water conserver designed to reduce watering required by up to 80%. It also contains a seaweed extract which improves the colour and quality of the lawn almost immediately, and helps develop stronger roots, strengthening them against natural stress factors. Another treatment, the high-tech Stress Beater creates lush lawns by slowing vertical growth and diverting it to other parts of the plant; this is part of the Ultimate plan but is also available as an extra treatment.
GreenThumb put a heavy emphasis on customer service, offering free advice by phone or email. Customers who recommend a friend are rewarded with a £10 Marks and Spencer voucher as a gesture of thanks. With treatments to suit all budgets and grass conditions, let GreenThumb work with you to achieve a perfect lawn this summer.
GreenThumb
Website: www.greenthumb.co.uk
Telephone: Brighton / Lewes / Uckfield / Seaford 01273 020720
Telephone: Haywards Heath / Horsham / East Grinstead / Crawley / (Henfield) 01273 491099