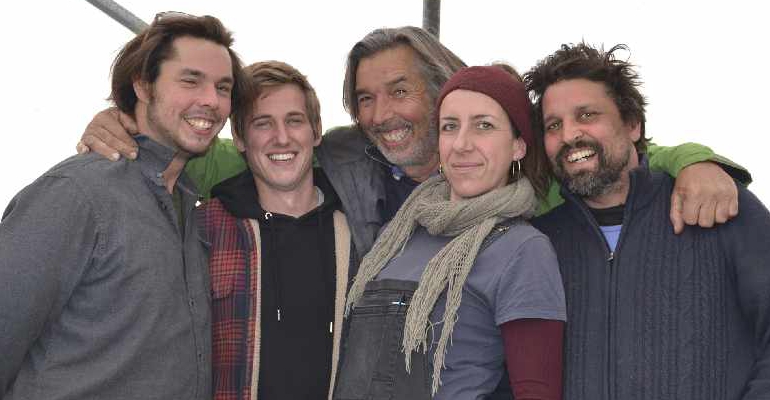 Advertising Feature: Garden Sage was born with the ethos of providing quality plants and sound horticultural advice. After five years and a recent move to a new home near Henfield, Robert Veitch went to see how far they've come
The knowledgeable folk at Garden Sage have been advising the gardeners of Sussex since 2016, and this spring they've moved home, to the outskirts of Henfield.
"A new home, means a new beginning," enthused owner Ed Nugent as we sat inside a polytunnel. "We've already welcomed lots of returning friends and customers, but it's also great to see new faces from as far afield as Horsham and Brighton."
The new location is on the A287 between Henfield and Cowfold. It has plenty of onsite parking. Tea, coffee and cake are available in the car park at weekends from Mama Brew in their horsebox.
Having only moved recently, Garden Sage is currently operating at a similar level to their previous site in Hassocks. But there's plenty of room for organic expansion in the future at their new home.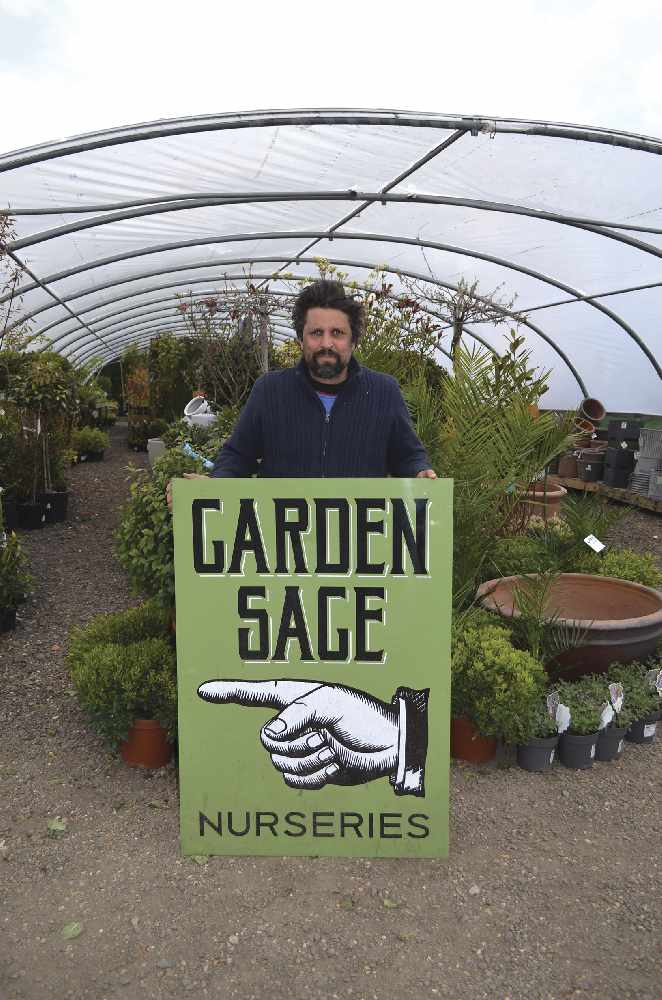 Garden Sage was started in 2016 by husband and wife team Ed and Josie Nugent. Just over a year ago they joined forces with Steve Bartram, a nursery owner from Albourne. "It was perfect timing," smiled Steve. "It made a lot of sense as I was already supplying plants to Ed and Josie."
The team grow what they can at their nursery otherwise they use UK suppliers wherever possible. The aim is to produce as much own grown stock as possible and broaden the range as they expand. Ed and Steve indicated that growing plants locally means they're better suited to the local climate, meaning they have a greater chance of thriving in the gardens of Sussex.
All plants sold by Garden Sage, whether home grown or brought in from other nurseries, hold a plant passport – an identifier as to their nursery of origin. This is vital for promoting good plant health and husbandry.
Sustainability is also high on the agenda at Garden Sage. All the plants are grown peat free. As explained by Ed, "Peat free composts have, in the past, been notorious for drying out and lacking appropriate nutrient but we use and supply Melcourt Sylvagrow – a bark based product that is so effective it has been endorsed by the Royal Horticultral Society." In a bid to reduce single-use plastics they also offer this compost in a 'Bag for Life' which you can return to refill. Refills are also available on a range of liquid and dry plant feeds – just remember to bring a suitable container.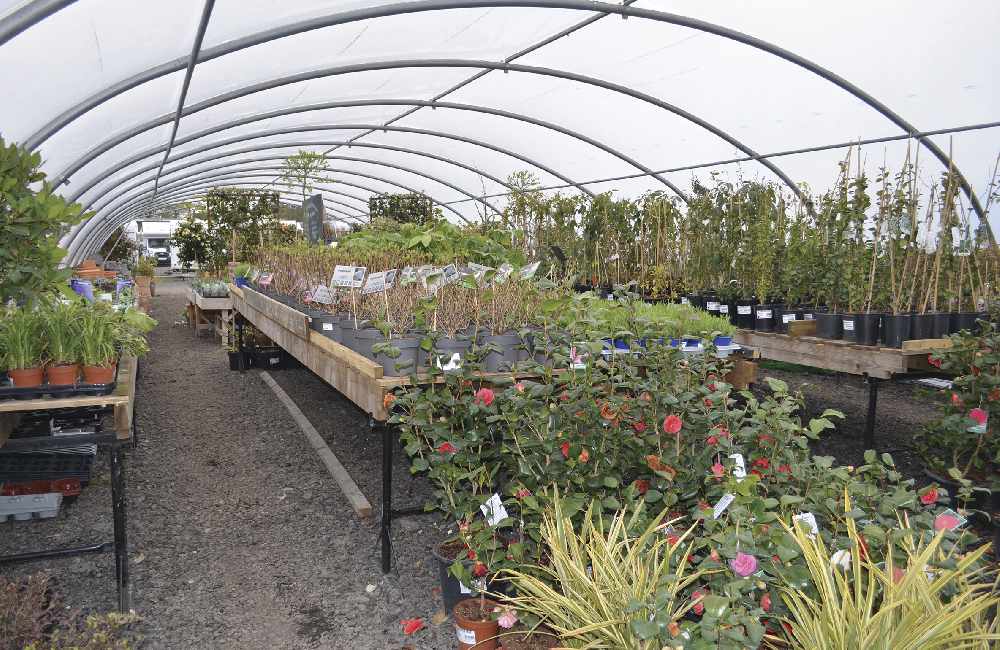 Some of the plants on display at Garden Sage might be considered oddities and curiosities, but they hark back to the spirit of the bowler hat wearing Victorian and Edwardian plant hunters who searched in far-flung places for interesting botanical specimens. "We retain their pioneering spirit," observed Ed. "If you're searching for something different, you'll probably stumble across it here. We're not a bog standard corporate garden centre, we're a nursery with character." If the plant that you are looking for isn't in stock the team will do their best to source one for you. "We want you to plant your garden with the plants you want," declared Ed. "We've found some really unusual things for people in recent years."
The eagerness among the Garden Sage team is infectious. Almost all of the nine-strong team have qualifications and/or years of experience in the industry which means they are keener to advise than to sell you the wrong plant. "No one shrugs their shoulders here," revealed Ed. "If we don't have the answer, we will find out for you. We are passionate about seeing people grow as much as the plants."
Garden Sage specialise in plants, pots, compost, tools and advice. Good customer service goes without saying. The willingness to help customers is obvious. It's easy to say, but it's true… the team know their stuff.
The willingness to help customers is obvious. It's easy to say, but it's true… the team know their stuff.
Throughout our conversation, the enthusiasm of Ed and Steve constantly shone. "I'm still obsessed with plants" cited Ed with a grin. "We really enjoy what we do," added Steve. Gardening is a healthy activity and it's good for the soul as well.
Garden Sage is open seven days a week, so why not go and get some sage advice from the experts. As Ed said, "It's about people… and plants."
Garden Sage Nurseries
Address: London Road, Henfield, West Sussex, BN5 9AA
Telephone: 01273 041785
Email: info@gardensage.co.uk
Website: www.gardensage.co.uk