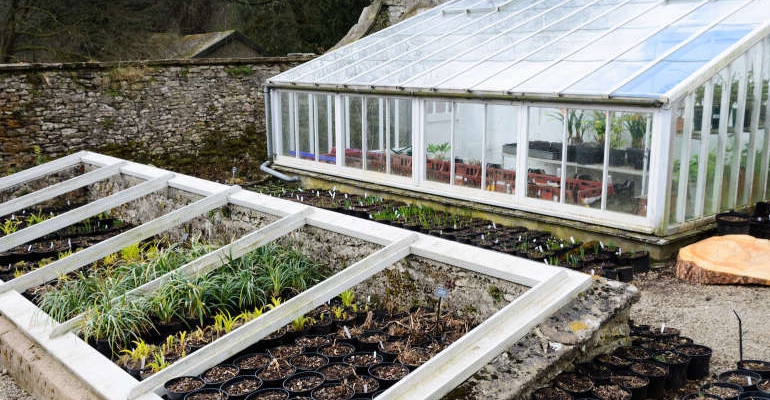 Hailing from Roman times and perfectly executed by the Victorians, greenhouses are a mainstay of the British garden. Join Sara Whatley for a greenhouse discovery tour
Do you dream of huge, juicy red tomatoes and bright green cucumbers as long as your arm? Well then, it might be time to invest in a greenhouse. Glinting down at the bottom of the garden and holding a world of horticultural possibilities, a greenhouse is a door to more produce and more variety in the convenient location of your very own garden.
Modern greenhouses can look stunning and offer a real feature for your garden. From the smallest portable growing zone to an intricate Victorian inspired glasshouse akin to something one might find in a famous botanical garden, greenhouses come in all shapes and sizes.
What type of greenhouse you opt for will depend on the space you have available, your budget and your personal taste. First, decide where in your garden your greenhouse will sit; ideally a sunny, sheltered and accessible spot.
Then see how big you can get it, no gardener ever complained of too much space in their greenhouse! Here are some of the most common greenhouse designs.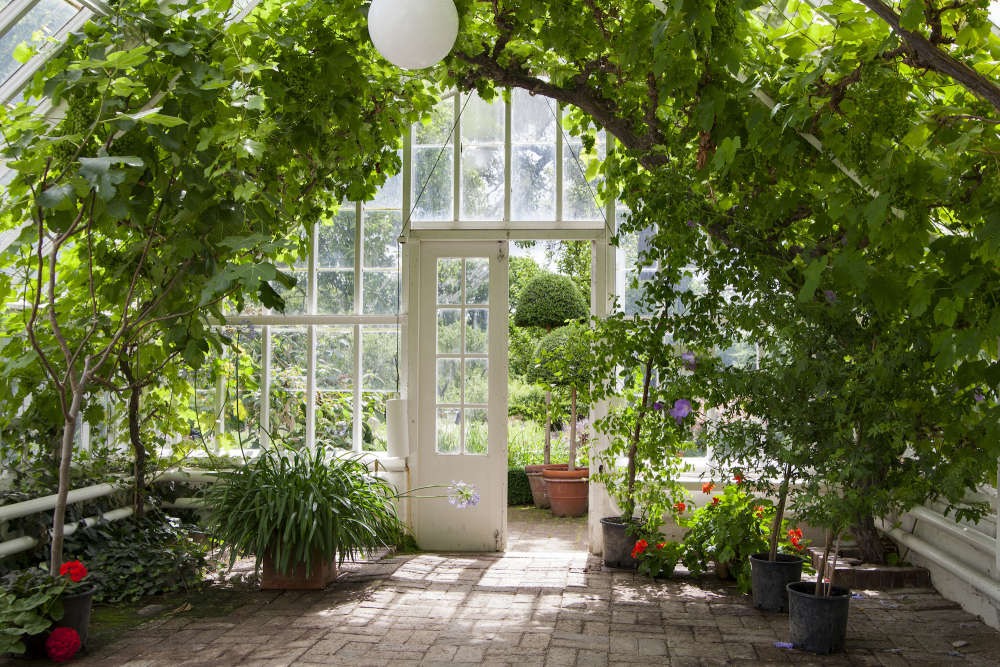 LEAN TO
Ideal for small gardens, a lean to can neatly squeeze into quite tight spaces. With the usual appearance of a classic greenhouse sliced down the middle, a lean to butts up to an existing wall of your house or garden. A lean to is usually quite small, although they can be made to stretch the length of a large wall if you have the space.
REGULAR FREESTANDING
Good all round square or rectangular shaped freestanding greenhouses come with an apex roof and four walls, letting in light from all sides. Styles include ridge and furrow (classic shaped sloping roof and four walls), even span (where the roof slopes are the same length), uneven span (where one roof slope is longer than the other to take into account sloping ground or to take advantage of solar angles), and gothic arch (particularly tall, aesthetically pleasing and able to withstand high winds, heavy snowfalls and downpours).
FANCY FREESTANDING
Sometimes four walls are not enough. If you require something bigger or perhaps bespoke there are many other larger greenhouse designs available too. Hexagonal or octagonal greenhouses look stunning freestanding in the garden, or why not incorporate other design features too such as a two-in-one greenhouse and shed. For full alfresco living you could even have a greenhouse attached to a canopy or pergola.
ORANGERY
Is it a greenhouse? Is it a conservatory? Or is it an orangery? There are differing opinions on what actually defines an orangery, but none-the-less this largely glass construction can be either freestanding or attached to your house and can act as both a greenhouse (originally intended to protect citrus fruit trees over the frosty months) and a calm space to relax in.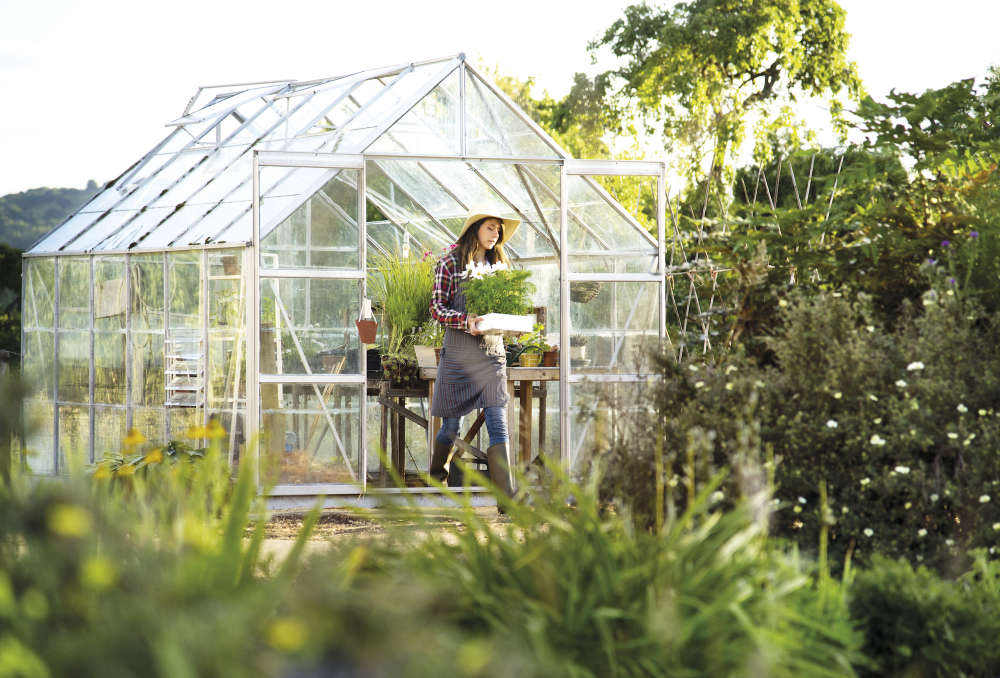 Once you have chosen your style of greenhouse it's time to choose what it is made of. For the frame it's generally metal or wood, and for the glazing options include but are not limited to toughened glass, polycarbonate glazing or fibreglass. Plastic film can also be used for a less expensive option. Another question to consider is how much glazing you want; glass to ground or with the addition of a dwarf wall? And what about heating and ventilation? There are many things to consider for your perfect growing space.
Greenhouse maintenance is key to keeping your structure in its prime. Keeping the glazing clean and clear of dirt and debris will help to prolong its life and let the light in. And upkeep of the structure – metal or wood – will prevent damage to the greenhouse.
Thus far we have been talking about new greenhouses, but what if you already have an existing structure? There are many companies who specialise in greenhouse conservation who can renew and refresh your greenhouse to its former glory.
The benefits to having a greenhouse are huge; a prolonged growing season, the ability to grow a wider variety of produce – you might want to branch out and try some exotics such as quinoa, passion fruit, lemons or even black salsify.
Greenhouses also offer physical protection from the elements for the plants and also for the gardener too. Even the hardiest gardeners don't always fancy getting their hands dirty when it's pouring with rain or blowing a gale, but take out a cuppa, pop the radio on and potter around undisturbed in a greenhouse and you could lose yourself for hours.