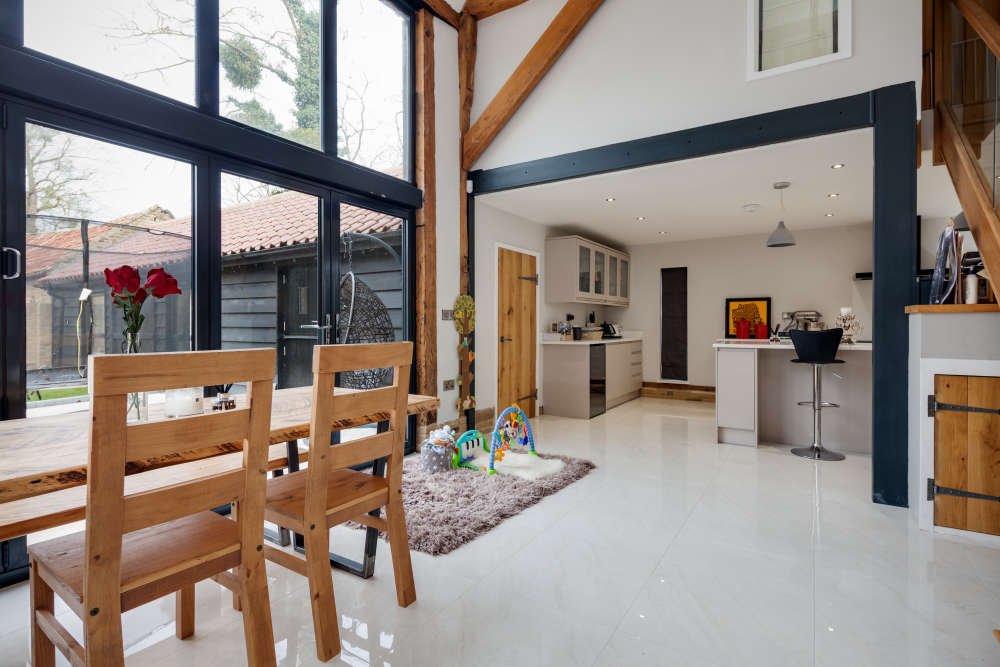 Open plan design in our living spaces has long been heralded as the solution to family harmony, but as heating costs rise and families grow and change, Adele Trathan questions whether wall-less really is best
From the earliest days of human civilisation, the heart of the family home has been the hearth. In fact, in the 15th century it wasn't uncommon for British homes to consist of just one storey and one large room. So, whether cooking, working or sleeping, a family could benefit from the warmth of the fire.
Perhaps then, in this age where even young children generally have the privacy of their own bedrooms, our desire for intimacy while in the family living space is so vital to maintain this almost primitive desire for connection. Certainly, open plan living has been the dominant architectural trend for the past few decades with a seamless flow between kitchen, dining and lounge areas.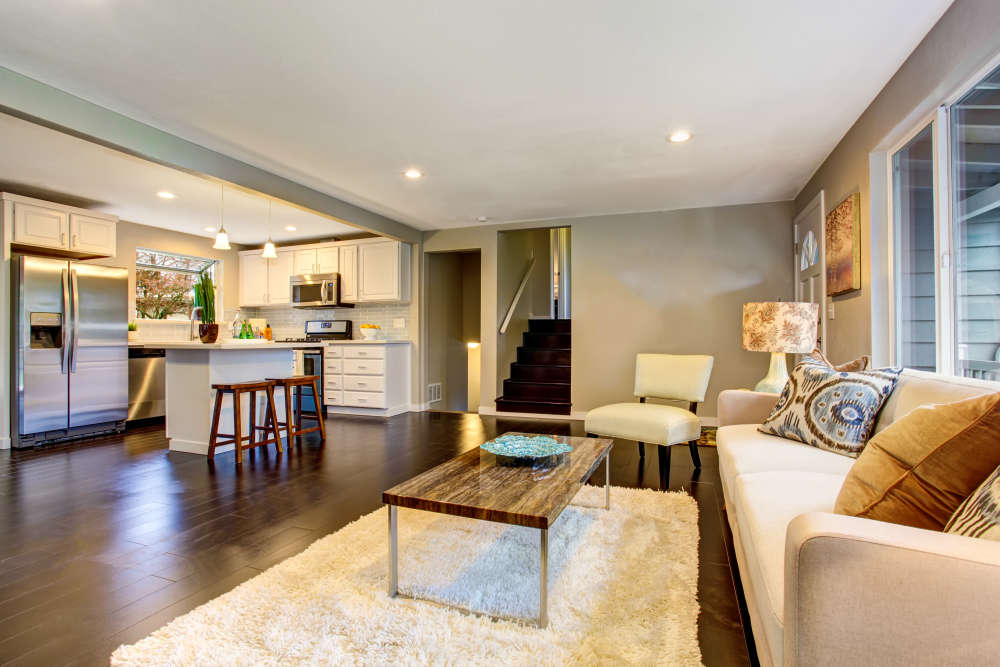 The positives
There are still many reasons why such design is so coveted. It is a sociable way of living; you can cook in the kitchen while chatting to your partner who is, perhaps, relaxing on the sofa; or keep an eye on your children who are doing their homework on the dining table.
It is also an effective way to give a smaller space – especially an apartment – a sense of capaciousness. That cubbyhole kitchen suddenly becomes a minimalist kitchenette diner when you remove a wall, creating comfort and connection where once was obstructive concrete.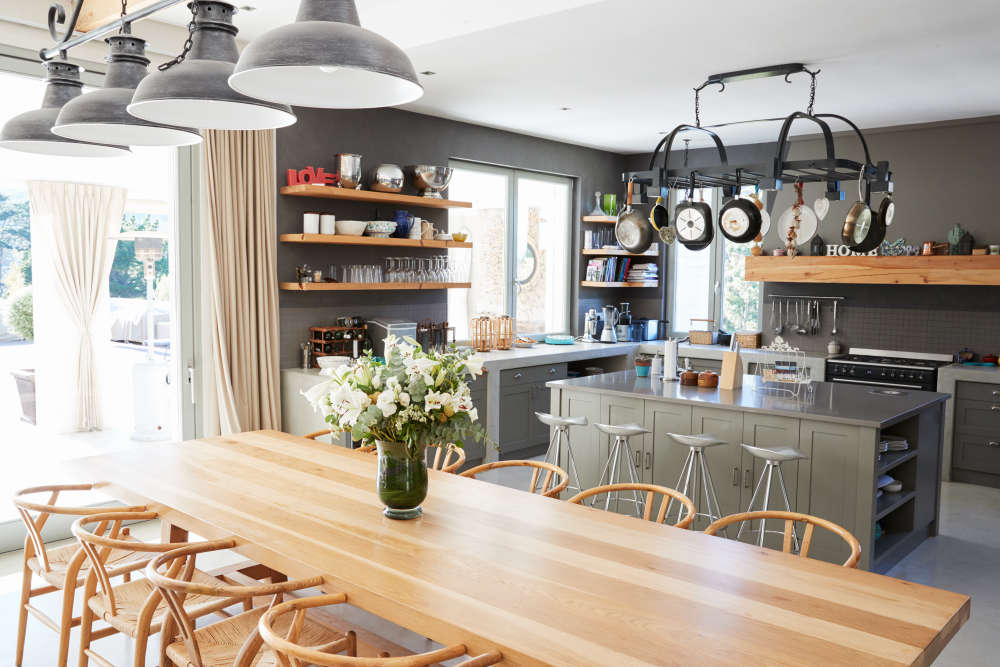 The negatives
However, the tide is starting to turn against the utopian idea of the open plan home, particularly given the recent increase in fuel costs, those without inner walls are realising how much more expensive it is to heat a large spaces. Also, the practical and contemporary benefits of tiles and wood flooring can make a cavernous room feel colder still.
There is also a point where intimacy becomes an intrusion on privacy. Cooking smells permeate every area of the space until you are still being reminded of the fish pie you cooked for dinner while watching the end credits of the film you settled on the sofa to watch afterwards.
Noise echoes, too. The sound of a TikTok video your teenager is watching on their phone interrupts you as you try to read a book across the room.
In other words, what at first seemed as if it would bring you together as a family, is slowly making you all want to retreat to your bedrooms for a little peace and quiet.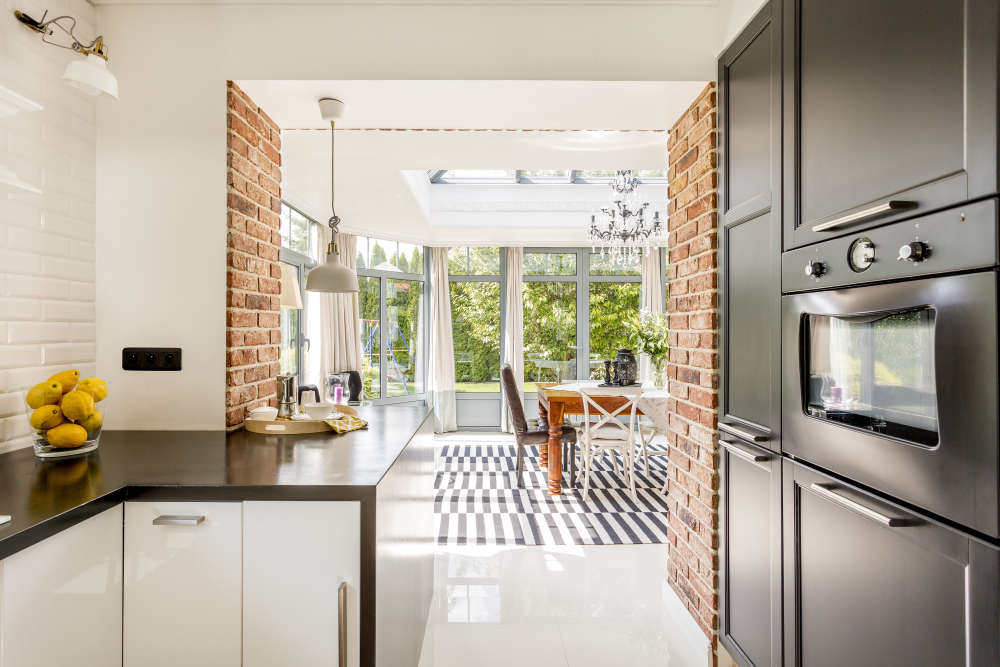 Middle ground
Just as you wouldn't use a sledgehammer to crack a nut, you don't need to remove all walls (or put them all back up) to find harmony in the home. Instead, savvy interior designers and architects are coming up with solutions that make modern houses a little more flexible and intuitive. Sliding doors – preferably ones that can be tucked away out of sight – help to create cosiness when it is required.
Then, during the summer months when heating isn't an issue, you can open out the space again, letting the air flow freely.
There is also a focus on insulation and triple glazing: features which increase house prices in the future as living costs increase and environmental impacts become even more of a priority.
In conclusion then, it seems that our love affair with open plan may well be drawing to a close, but only so long as we can move towards a living style that maintains our desire for integration while also being more practical.