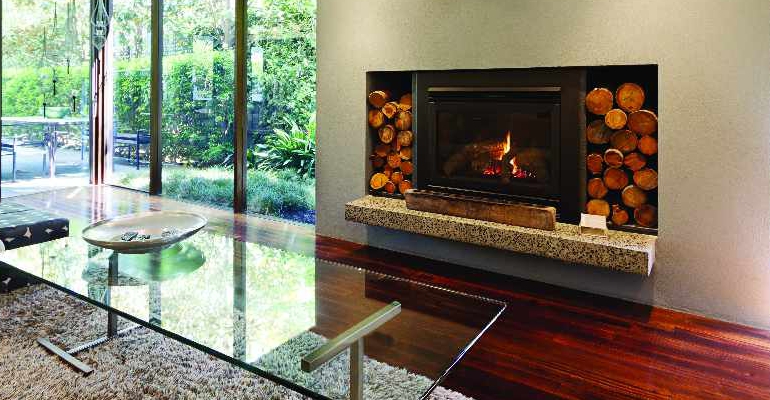 September is the perfect time to customise your fireplace with a few stylish design tweaks
It's easy to turn a fireplace from bare to brilliant with the addition of a few choice accessories. From candles and mirrors to vases and perfectly-placed pictures, custom additions can completely transform the look and feel of a fireplace.
The best accessories are functional as well as attractive. If you have an open fire or a woodburning stove, invest in a stylish screen to protect rugs or carpets from excessive heat and instantly update your room at the same time.
With everything from tree sculptures to stained glass screens on offer, it's a practical way to make a style statement.
Fireside tool sets come in an equally diverse range of styles and materials. Antiqued copper, stainless steel, hand-forged iron – with so many modish options out there, it's not hard to find something that appeals to your design sense.
Similarly, log baskets needn't be traditional wicker tubs. Minimalist circular racks are increasingly popular, along with copper buckets, crates and inset wall storage.
Once you have the practical elements in place, it's time to get creative. Intersperse candle lanterns with vases, house plants and pictures on a mantelpiece, use vintage glass bottles and modern ornaments to style shelves either side of a fireplace, or create a super-cosy feel with sheepskin rugs, cushions and candles arranged on the floor beneath the chimney piece.
Just a few small design tweaks like these will keep your home feeling comfortable, inviting and stylish all through the colder months.