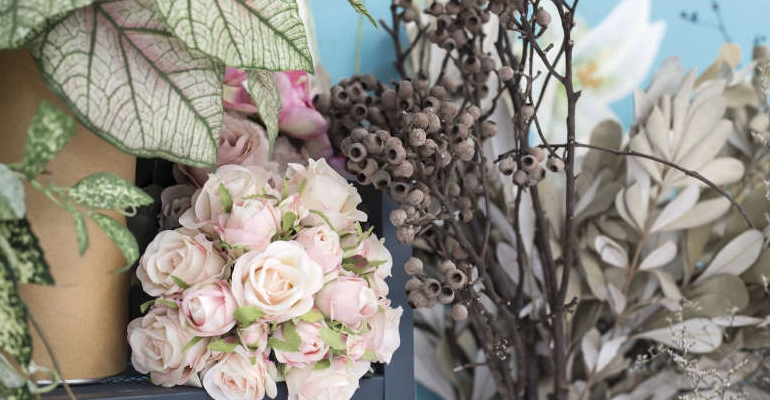 Want your blooms to last forever? Give artificial a go! Sara Whatley looks at the ultra realistic flowers and plants available today
Love fresh flowers and plants in your home? Of course you do, who doesn't? There is no doubt that you cannot beat the beauty of a fresh bloom, but it's not always possible or practical to have a steady supply all the time. So, have you considered going fake?
Now, artificial flowers and plants have come a long way since the plastic looking, plastic feeling offerings of years gone by. In fact they can be so good nowadays it's hard to tell the difference. When your friends bend down to smell the (artificial) roses you know you're onto a winner.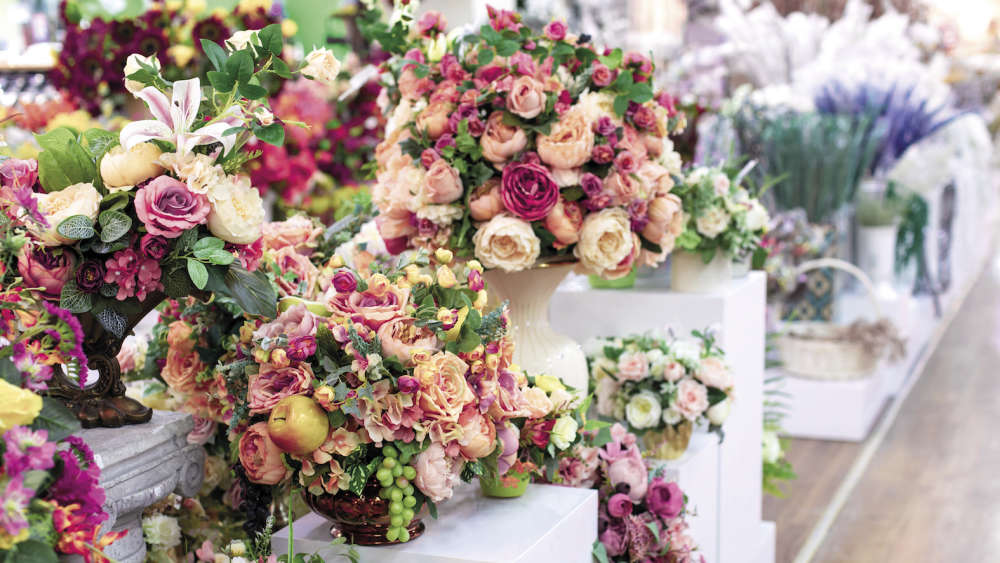 Embracing artificial doesn't mean you cannot also enjoy the real deal as well. Take it in turns with a fresh bouquet and an artificial one, or even better keep a few artificial bouquets and displays on hand and alternate to keep your blooms looking seasonal and fresh.
Different styles you could try are small and sweet posies, bold and bountiful bouquets, sleek and stylish single stems, flowering plants like orchids and hydrangeas, or arrangements of wafting grasses and feathers.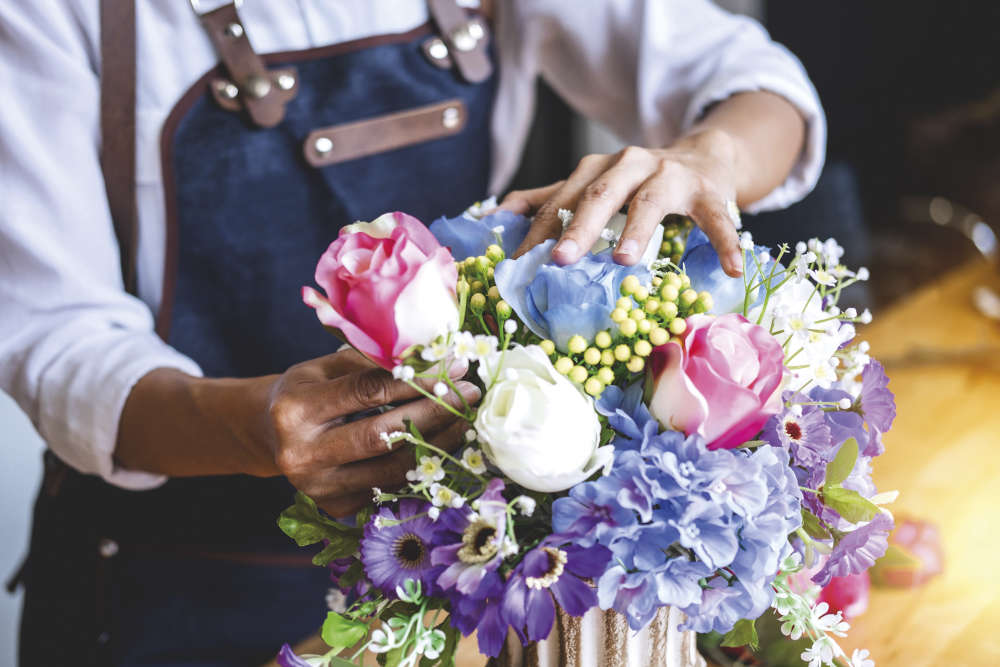 Artificial flowers can be made from paper, cotton, parchment, latex, rubber, sateen and dried materials such as feathers, berries, and fruits and dried parts of the flower itself. The more expensive blooms will likely be made from silk, rayon and cotton with the dried elements added (fruit, berries, feathers etc).
The design process is lengthy for a new bloom design with the starting point always being the real plant from nature. Leaves and petals are copied exactly, to make 'tools' to cut the materials, and the designer will dissect the real plant to analyse the different elements needed. Luxury artificial flowers and plants are often handmade and hand-painted to give them a really natural and unique look; as in nature no two blooms look the same.
Artificial pot plants and trees can also look impressive around your home. If you struggle to keep your houseplants alive this is definitely the answer for you. Or, if you just want something a little lower maintenance let an artificial plant be your friend.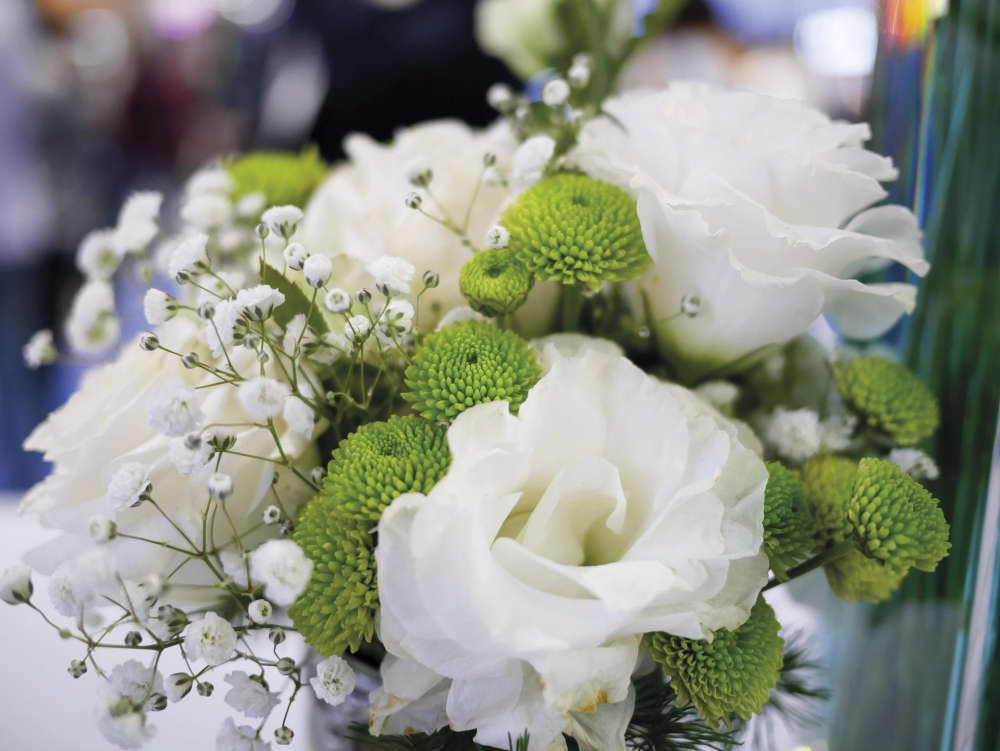 From small succulents to hanging baskets and plants, trailing ivy, lush bamboo stems and even fruit trees adorned with delicious looking fruits, you are guaranteed to find the perfect plant for your desires, and in your price bracket too.
Tall houseplants like bamboo and grasses can be used to brilliant effect for screening and zoning. It's easy to create an immediate theme with artificial plants too; gather some cactus plants together and team with sandy and terracotta toned soft furnishings and rugs and you will be transported to an arid desert home.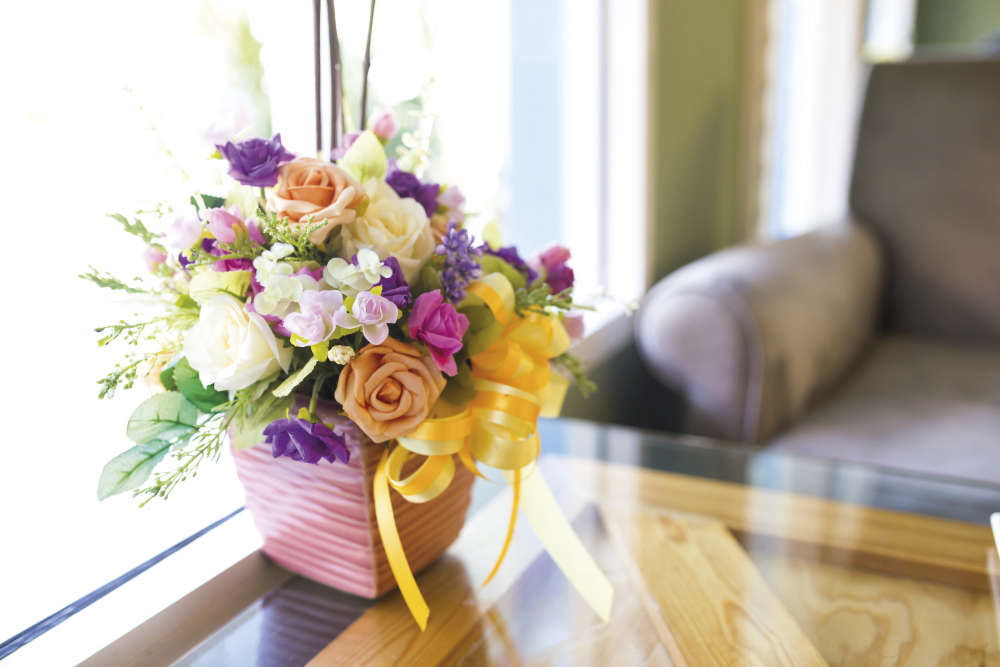 Another line to consider, offering cost savings and low maintenance benefits is dried flowers. Many different flowers can be dried, from the large and robust like roses, to small and dainty wild flowers and grasses. Hanging bouquets and single stems upside down and letting them air dry is an easy way to achieve this look. You could use dried or artificial flowers in craft projects and seasonal decorations as well, such as door and window wreaths, mantle piece displays and table centrepieces.
A dead giveaway that your foliage is not fresh is dust! Keeping your displays and plants dusted, at least once a week, is the easiest way to not let dirt build up into hard to remove grime. Every once in a while a more thorough cleaning will keep them looking even fresher; a simple lemon juice, vinegar and water solution sprayed onto your plants and wiped off with a clean cloth will make them shine. Keep your silk blooms looking resplendent by popping half a cup of salt into a bag or pillowcase along with your flowers and shaking vigorously for about 5 minutes. This gentle abrasion will help to remove dust and grime. If you are cleaning your blooms with anything wet always check a small inconspicuous area first to make sure they don't bleed. And for your dried flowers? Just give them a blast with a cool hairdryer! Dust free and beautiful.