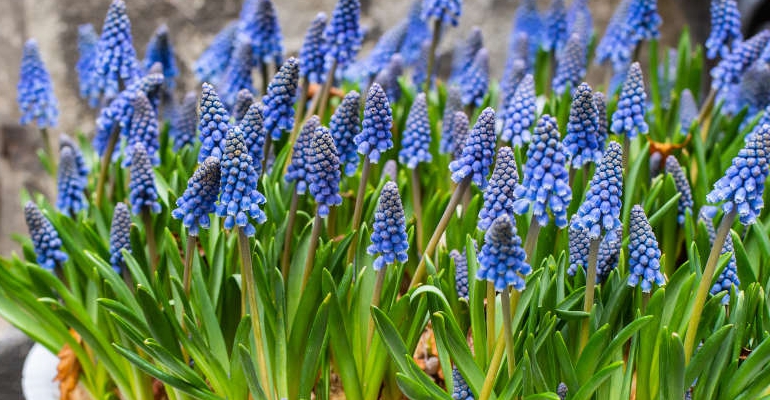 The autumnal days are here, yet a succession of potted indoor bulbs will give your home colour and cheer throughout winter, writes Flo Whitaker
Then planting bulbs for indoor displays, choose the containers carefully – they'll be on show just as much as their contents. Don't limit yourself to conventional flowerpots. Flea markets and charity shops are great hunting grounds for quirky containers; search out vintage ceramic bowls, teacups and tureens – even forlorn teapots with missing lids can be repurposed!
Note the potential height of the bulbs. Larger and taller plants require bigger containers – for aesthetic appearance and also practical stability. Some containers aren't reliably watertight. Use glazed saucers and protective mats on vulnerable surfaces, or group several containers together on a waterproof tray. Top-dressing the soil with coloured gravel gives a sleek, contemporary look, or use moss or chipped bark to create a rustic theme. Heavy-headed hyacinths and tall narcissi will require support from bamboo canes or twigs.
If the container has drainage holes, use ordinary multi-purpose potting compost, adding a handful of grit to aid drainage. For those without holes, bulb fibre is preferable. This super-absorbent material is made from shredded coir and wood. It provides a uniformly moist growing medium that prevents water 'pooling' around the bulbs and damaging the roots.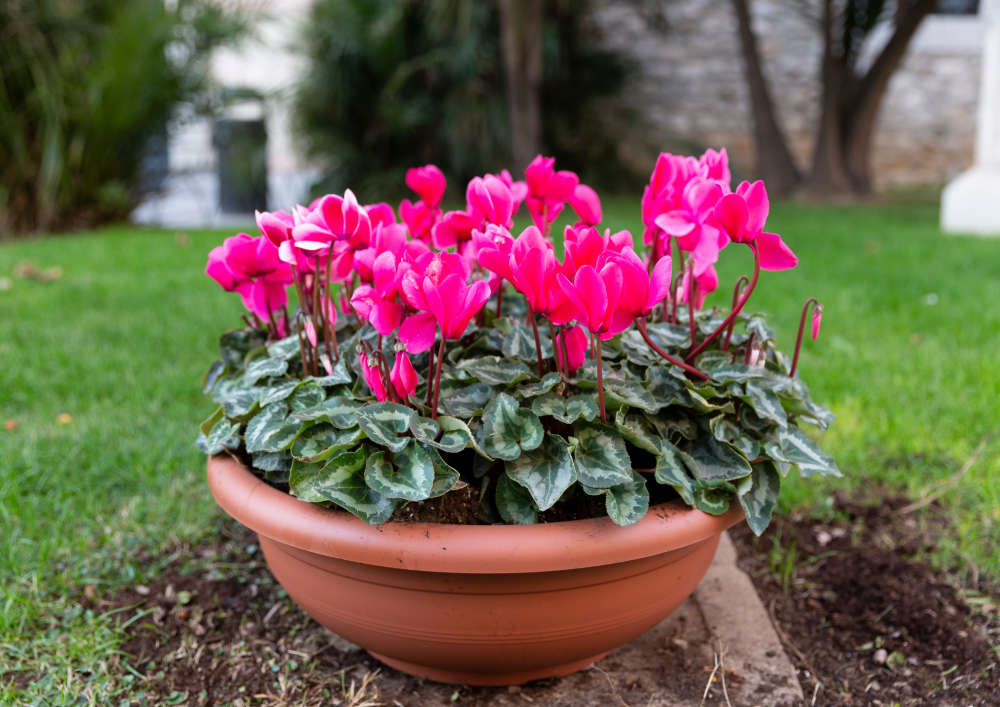 Some bulb packets, (typically narcissi and hyacinths) are labelled, 'prepared'. This means the bulbs have been artificially subjected to a period of cold in an industrial chiller. Pre-chilling manipulates the growth cycle; the bulbs think winter has already occurred and start into rapid 'springtime' growth when planted. Prepared bulbs will reliably flower around Christmas time. They're expensive, but don't assume you can save money by purchasing standard bulbs and administering the cold treatment yourself. A domestic fridge has a damp atmosphere and the bulbs will probably rot. There's nothing worse than the stench of rotting bulbs – the aroma lingers for days. Trust me…
With forward planning, you can have a succession of bulbs from December through to April. Following on from the 'prepared' types, choose narcissi that are naturally early to flower. Try 'Cragford', 'Soleil D'or', 'Avalanche' and the aptly-named 'Erlicheer' for colour throughout January and February. For later blooms, 'Silver Chimes', 'Cheerfulness' and the gorgeous, but stupidly named 'Geranium' extend the season to Easter and beyond.
Tiny containers will hold enough soil for a cyclamen corm, or a few muscari, snowdrop or crocus bulbs. These dainty spring beauties cannot easily be forced. Once potted, keep them outside in a sheltered spot and bring indoors when they are on the point of flowering.
An indoor environment is challenging for spring bulbs, but they'll stoically cope, so long as they're kept away from direct heat sources. After flowering, take them outside and feed with a general-purpose fertiliser. When the foliage has died down, they can be planted out into a border, where they will continue to provide colour for years to come.