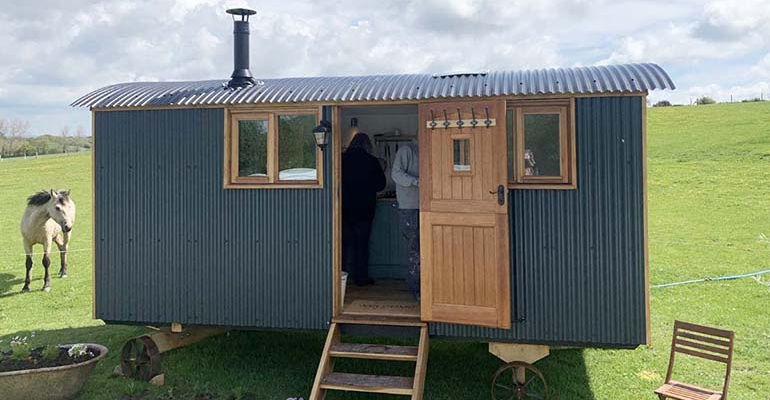 Advertising Feature: Inspired by the traditional Victorian shepherd's hut, the White Hut Company offers handcrafted, high quality, custom-built huts for contemporary lifestyles as Lisa de Silva discovered
These beautifully designed huts remain faithful to the heritage of their historic origins, while the interiors exhibit all the style and comfort of a boutique hotel. Whether you're looking for a self-contained annex, garden room, office space or glamping accommodation, these huts provide a stylish solution.
Established by Ashley White in 2019, the White Hut Company has gone from strength to strength. "I'm a carpenter and joiner by trade and when I made my first hut, I never dreamed it would end up being a business," explained Ashley. "But I put a photograph of it on Facebook and suddenly I had two orders. I've now got a workshop in Cooksbridge, five members of staff and our huts are delivered throughout the country."
With an emphasis on sustainable, durable and resilient materials, the huts are built to last for generations. All are built on an oak chassis with metal wheels, so they can be moved over grassland. The plastic-coated steel exterior is weatherproof, while the timber panelled interior is fully insulated to retain the warmth. The huts can be made to various sizes, with the largest measuring a very spacious, 2m by 5m.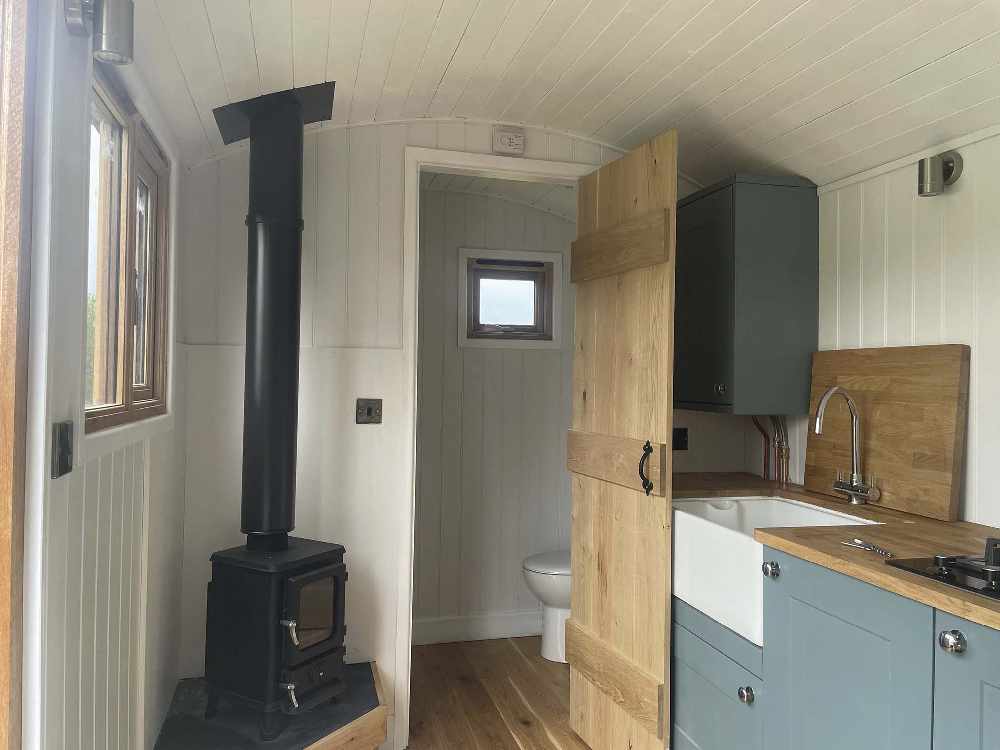 Depending on the planned usage, clients can choose the interior specifications which include underfloor heating, wood burning stoves, kitchens with butler sinks, king-size beds, dining areas, ensuite shower rooms, solar roof panels, French doors and Farrow & Ball colour schemes. The workmanship is meticulous and the attention to detail is exquisite, particularly in the choice of door and window furniture, lighting and power sockets.
"It was my father-in-law who first suggested I try making a shepherd's hut, but interestingly, we made one recently which was actually going to be used as a shepherd's hut during the lambing season," Ashley told me.
While historically these mobile huts were used for shelter and warmth for shepherds tending their flock during lambing, today these adaptable structures have many uses including as a peaceful hideaway in which to work or write, as a spare room for visiting guests, as holiday lets, fishing huts or a cool place for a family to hang out.
One happy client is Alciston Court Farm who have two White Hut Company huts dotted across their land amid the stunning East Sussex landscape. The huts are beautifully designed with wood burning stoves, king-size beds, butler sinks and ensuite shower rooms and are available for holiday rentals on Airbnb.
Meet Ashley at the South of England Show from 11th June and see for yourself.
The White Hut Company
Telephone: 07914 665581
Website: www.thewhitehutcompany.co.uk
Email: info@thewhitehutcompany.co.uk