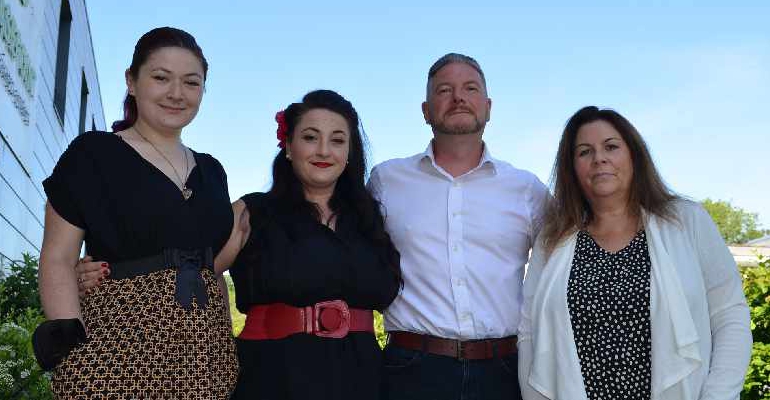 Advertising Feature: In an ever changing world, security systems have evolved at great pace thanks to technological innovation and the ever increasing speed of the Internet as Robert Veitch discovered when he met the team at Sight and Sound Ltd
When Wayne Wells set up Sight and Sound he harnessed his 25 years of experience in the security industry.
From a single contract at Imperial College in London the company has expanded; initially to assist small businesses, but over time partnerships have been formed with several blue chip companies.
Finance Manager Sarah Wells told me Sight and Sound covers all of southeast England and, as well as the office in Haywards Heath, there's another in South Kensington. "Although most of our work is for commercial clients, there are an increasing number of residential customers. Whether it's a warehouse, a garden room, or monitoring and safeguarding an elderly relative we can help."
In a world of constantly evolving technology, those days of conspicuously large video cameras atop posts are long gone. These days security is smaller, subtle, more wide-ranging and increasingly cost effective. The installation of security systems potentially reduces insurance premiums as well.
Founder Wayne Wells pointed out, "The police are far more likely to investigate a crime if some viable evidence can be produced at the beginning of proceedings." He then showed me his smartphone and the live action cameras back at his home. The quality was undeniably, crystal clear. "Four or five 5cm x 5cm tracking cameras with night vision in a residential setting, discreetly located, linked to a phone for 24/7 security, with motion sensor recording, for £400-500. Big brother can be watching you, for your benefit."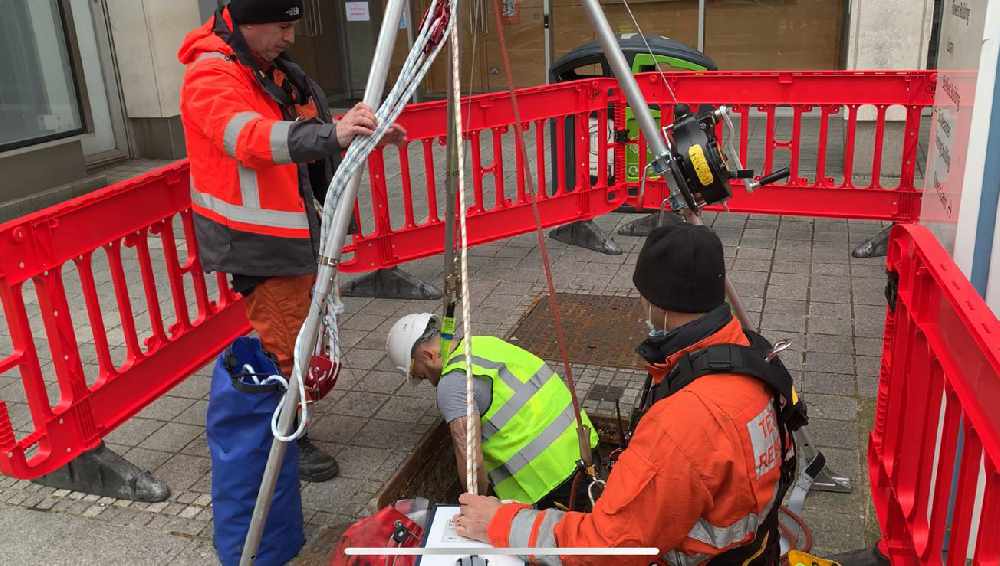 Modern detectors can sense movement, sound, smoke, and water, with instantaneous connection to a smartphone, or an on watch facility for 24-hour monitoring for businesses that require it.
The Sight and Sound expertise extends to CCTV, intruder alarms, fire alarms, access control, intercoms, trigger alarms and ongoing maintenance. "We are seen as a trusted and reliable company within the security industry," said Wayne.
Sarah noted, "We're a family centred company with just 14 staff. Five of us are office based with nine engineers out on the road. We're close knit, we have a real team feeling."
Sarah told me the best way to get in touch is via the website, or better still, make a phone call. "We talk through concerns and problems, then arrange a site visit, after which we provide a system design and a quote. Installation follows, as can maintenance and product updates should the client require those services. Our call out service runs 24 hours a day, 365 days a year.
Wayne and Sarah's daughter, Danielle Wells, summed up the business rather well, "We have the personal touch, and customers aren't a number or a pay cheque. We strive for customer satisfaction, as they are the people we want to keep secure and safe."
Sight and Sound Ltd
Address: John de Mierre House, Bridge Road, Haywards Heath RH16 1UA
Telephone: 01444 848042
Email: info@sightandsoundltd.com
Website: www.sightandsoundltd.com