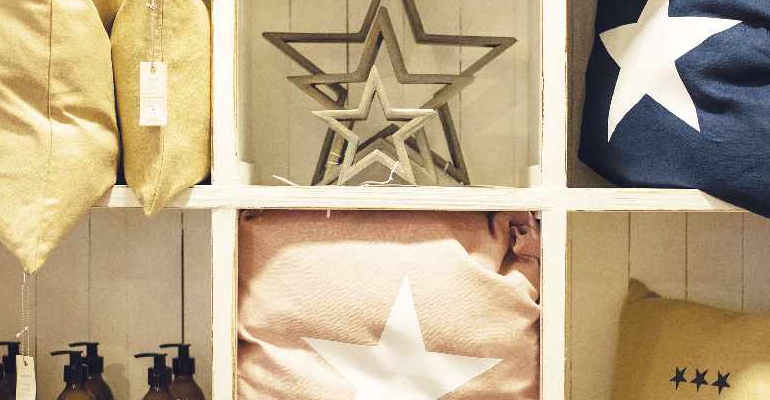 Advertising Feature: Offering everything from bespoke soft furnishings and room styling to gifts from local designers, Caroline at Home is one of Haywards Heath's hidden treasures, as Hanna Prince finds out
Caroline at Home is one of those shops that you can lose yourself in for hours. It's a treasure trove of floral fabrics, plump linen cushions, delicately scented candles and beautifully printed china, with that cosy-yet- classy feel that most of us would love to create in our own living room.
But this isn't just any interior shop. Caroline Packham, the brains behind the business, specialises in creating bespoke soft furnishings to order, from curtains and blinds to beautiful upholstery. She's been sewing since childhood, inspired by memories of the floral summer dresses that her mother used to create on an old-school Singer sewing machine.
"I do it for love," she tells me, as we chat over a low table piled with tempting fabric sample books. "Sewing brings back memories of my childhood."
In 2005, with two young children at home, Caroline decided to turn her hobby into a profession. She took a City and Guilds course in soft furnishings and began making curtains at home. Her dream, though, was always to have a shop.
"I started to put all the profit I was making through the sewing back into the business," she explains. "And then, three years ago, I opened Caroline at Home. Now I have a small team working with me, but everything is still handmade locally."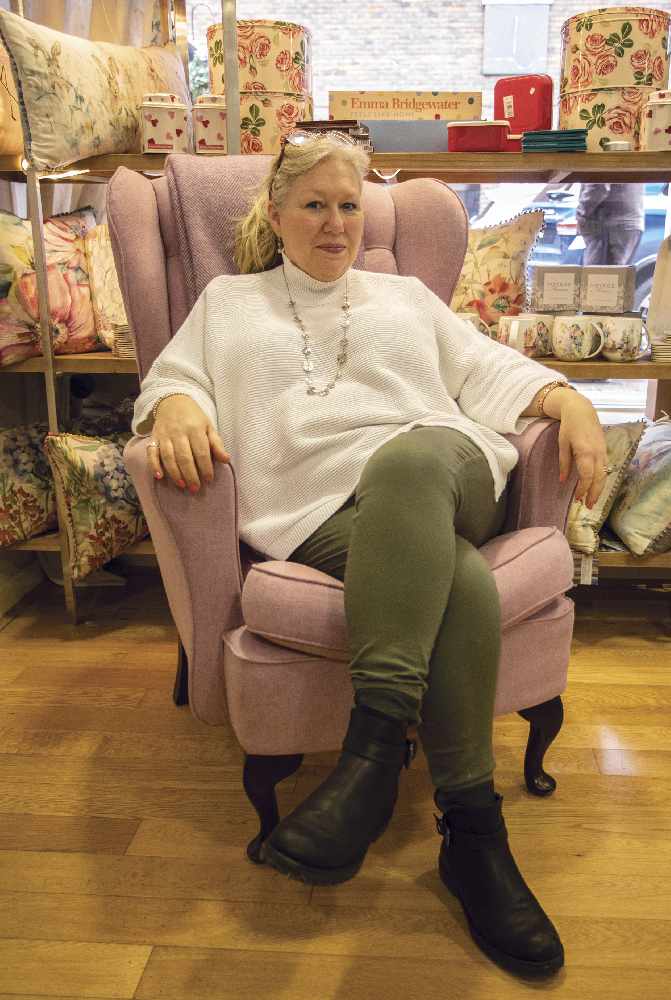 Caroline's intuitive feel for interior design is obvious as soon as you walk into the shop. She also has a natural flair for tailoring her design sense to different likes and personalities – a gift that she's channelled into a room styling service.
"A lot of people don't necessarily want an interior designer, they just want somebody to help them make their rooms work and bring a look together," she says. "My strong point is that I'm very good at reading people." She looks at me and smiles. "For instance, I can see that you'd like a rustic look rather than something sleeker."
Her reading is absolutely spot on – impressive after ten minutes of acquaintance – but this knack for sensing what's right for the individual is what makes Caroline's service so unique. She likes to visit customers' houses before embarking on an upholstery or curtains project to measure up and ensure that the fabric works in the home environment. She also prefers to work with small, local designers, stocking fabrics and gifts from the likes of Lindfield-born Zoe Glencross and Mosney Mill.
Even if you don't take advantage of Caroline's bespoke services, it's worth popping into the shop to lose yourself in the delectable range of gifts. "This is the kind of place where you just want everything," says a customer who pops into the shop halfway through my visit. She's at home already.
Caroline at Home
Address: 29 The Orchards, Haywards Heath, West Sussex, RH16 3TH
Telephone: 07591 984703
Email: caroline@carolineathome.co.uk
Website: carolineathome.co.uk