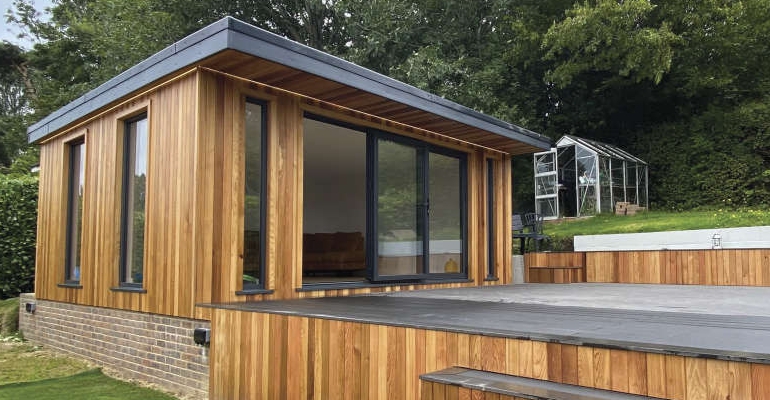 Advertising Feature: Whether you need extra room for work, for rest or for play, Createspace Garden Rooms provide the ideal solution for extending your living space, as Lisa de Silva recently discovered
Founded by Luke Dixon in 2020, Createspace was inspired by Luke's experience of working as a carpenter in New Zealand, where timber framing is the traditional method of house construction and many homes enjoy the benefit of a 'sleepout' in a small garden room.
"When I got back to the UK, I decided to use what I'd learned in New Zealand and build garden rooms using the same timber frame construction methods over here, providing a custom designed service for each client," Luke explained.
With repeated lockdowns, increased working from home and an overheated housing market, garden rooms are a fast, cost-effective, energy-efficient and attractive way to increase the square footage of a property's living space, without the disruption of having an extension. Research also suggests they are likely to add value to your home.
Most garden rooms are classed as permitted development, so no planning permission is required. What's more, all Createspace rooms are built to building regulations in the same way as if building a timber framed house, making them robust and permanent structures. Environmental concerns and energy efficiency are also important considerations for Luke, "We only use quality modern thermal efficient materials, which insulate our rooms to be cool in the summer and warm in the winter."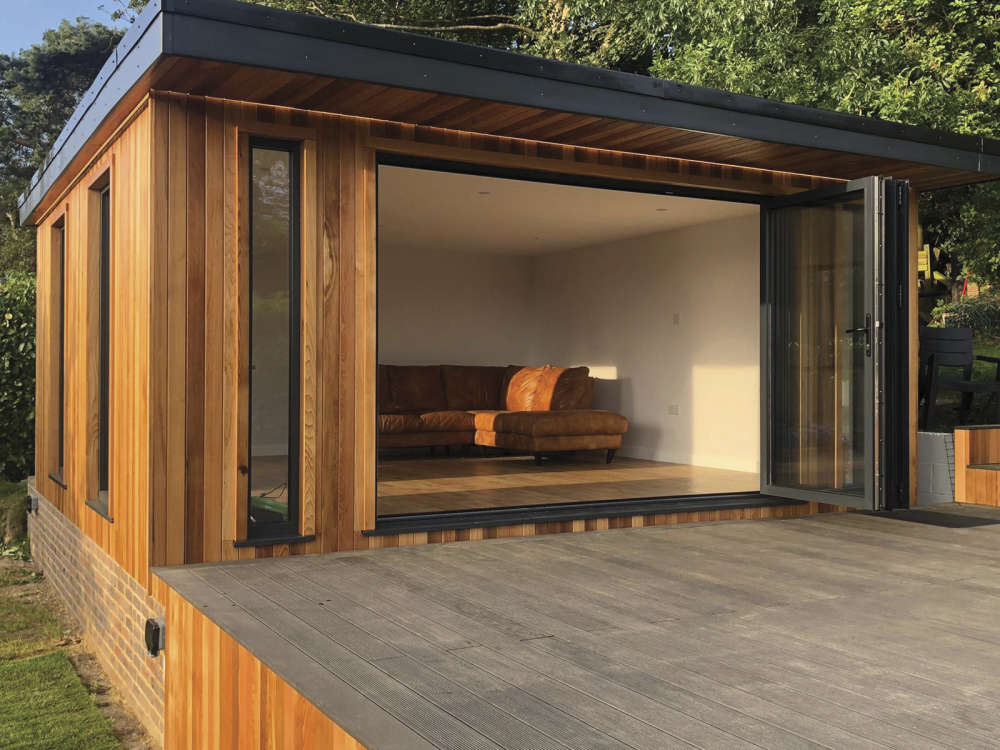 Createspace's versatile rooms have endless uses and can adapt over time from home office, to entertaining space, to hobbies room. "Currently, home offices and gyms are really in demand," Luke revealed, "along with creating dedicated spaces for people like personal trainers and massage therapists to work in. As all our work is bespoke, we can tailor every aspect of the room to its use, personal taste and requirements."
At the consultation stage, Luke visits potential clients to find out how they plan to use the room, explore the garden space, choose the best location and from there, decide on the type of doors, position of the windows, number of power sockets and the lighting configuration. Armed with all the measurements, he then produces a CAD drawing and costings.
Once approval is granted, the garden room is hand built on site. Depending on size, the build takes between three and five weeks, with no intrusion into your home during the whole process. Createspace offer a complete turnkey service including plastering and painting, as well as connecting utilities to the main house.
"I enjoy all aspects of my work – talking to clients, coming up with something that suits their needs and creating structures from start to finish. It's a great feeling to be able to stand back and see a great looking building that you've built from scratch."
Createspace Garden Rooms
Address: 57 Lodge Lane, Hassocks, BN6 8LU
Telephone: 01273 025510
Email: luke@createspacegardenrooms.com
Website: www.createspacegardenrooms.com