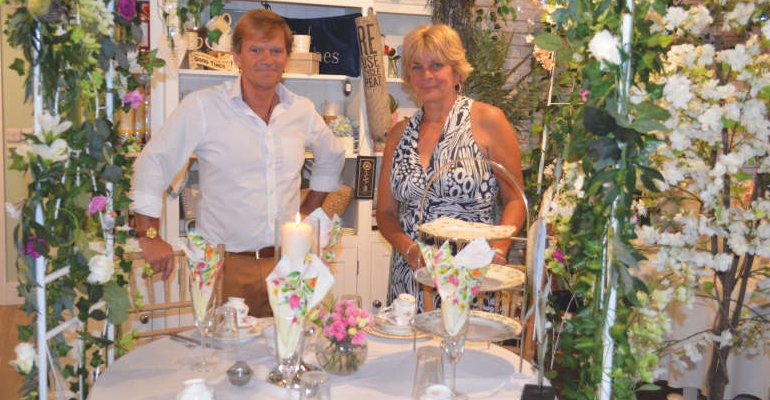 Advertising Feature: There's something about afternoon tea that defies the ages and passing of time, as Robert Veitch recently found out when he visited Christina's in Henfield
Henfield is fast becoming a haven for foodies and inside a 19th century building is a tea and gift shop run by Christina Hoad and Brian Clemenson, who have just celebrated the first anniversary of their opening. Inside is a boutique arboretum; a charming environment for customers to indulge themselves with a decadent afternoon tea. "We're bringing some of the outside, inside," explained Christina.
Christina's has 17 covers, seated within three decorative arched birdcages, each gilded with greenery, birds and twinkling lights, each enclosing a dining table that provides a secluded setting for an afternoon tea. "Each birdcage has a name,"Christina told me, "Grace, Ivy and Bella, named after three girls in our family who share the same great, great grandmother."
Tables are decorated with fresh flowers, colourful napkins, and one or two esoteric touches that help define Christina's as a sanctuary for quintessential English tea. Gleaming cutlery and floral china complete the picture.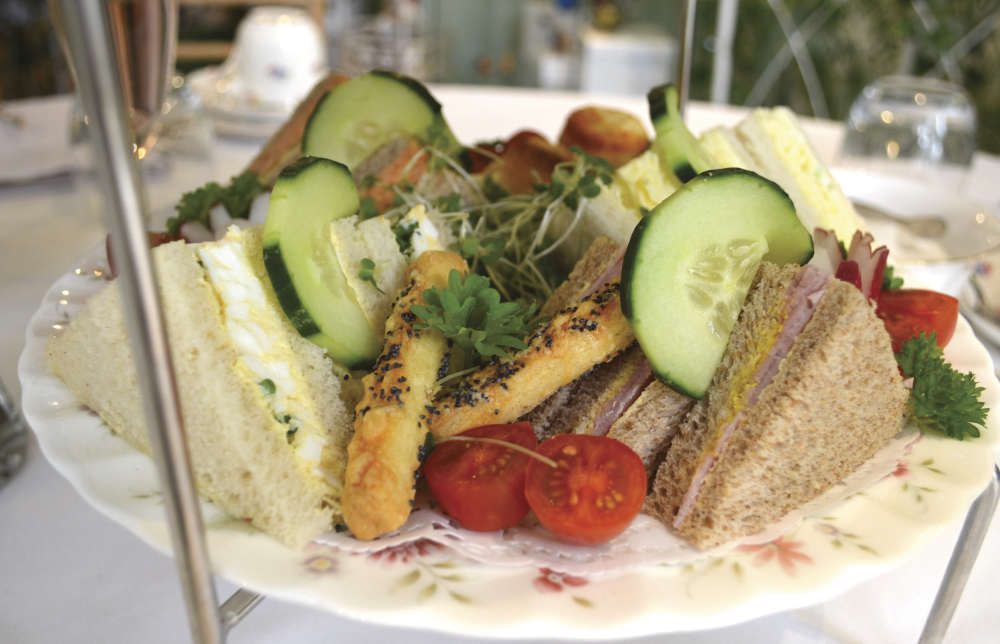 In the background the sound of easy listening is exemplified by Matt Monro, Doris Day, Johnny Mathis, Glenn Miller and others add a classic essence of bygone days. It's just enough to get you in the mood, but never enough to overwhelm the clink of cutlery and conversation.
A standard three-tier tea is £22.50 per person, and arrives with a refreshing sparkling elderflower that gets things off to a very convivial start. "We only take pre-bookings, to ensure everything is just right and because everything is freshly made each morning,"explained Christina. "Each tea takes almost an hour to put together and wherever possible we use the best local produce."
The sandwiches (salmon and cucumber, ham and mustard, egg and cress, and cheese and onion) are generously plump, well balanced with complementary flavours – absolutely delicious. The cheese straws and cheese scones are a harmony of cheese to tickle the taste buds. Christina's plain and fruit scones are well textured, just add jam, clotted cream and enjoy.
A lime and mandarin jelly cleanses the palette, before it's time to tuck into the deliciously rich and indulgent cake.
Tea is served in delicate china cups, alongside a 3-element timer to ensure the loose-leaf tea steeps for the desired amount of time necessary for the perfect brew. All that's missing is the Queen and Paddington Bear!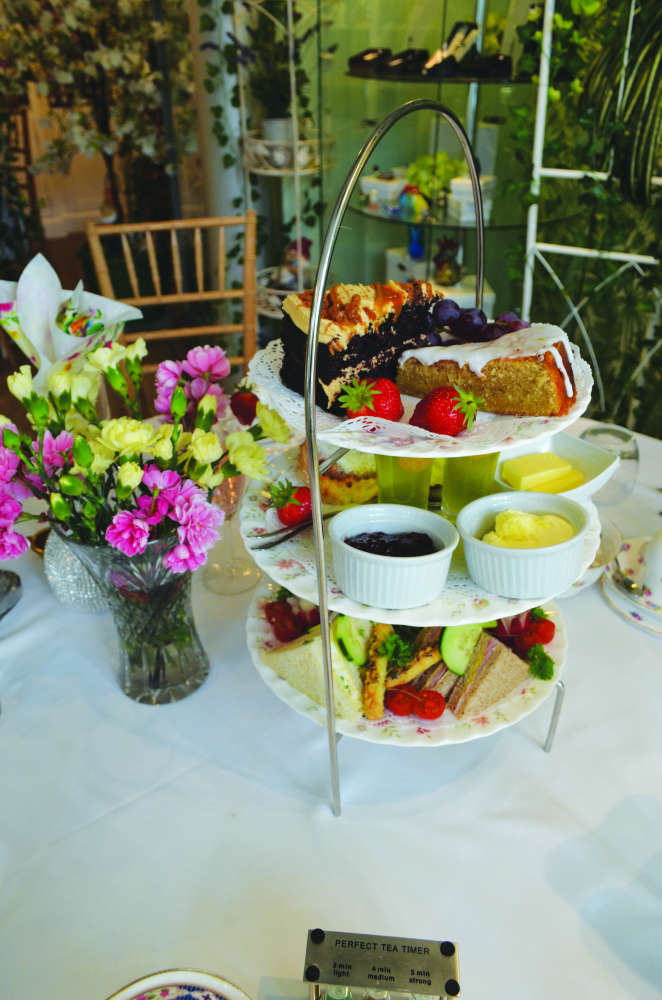 A traditional English tea in a memorable setting, it leaves you wanting more. Look at the Facebook and Tripadvisor reviews to see for yourself.
Christina's can be booked for special occasions; outside catering, takeaways and vouchers are also available. Cakes can also be made to order and there's also a tempting range of Belgian chocolates.
Christina worked in the old Wineham Tea Shop as a teenager, "there was always a dream in the back of my mind to open my own place... And here we are. Going out is an event, we want people to enjoy themselves in our relaxed setting, with very good food and our discreet yet attentive service."
What a gem of a place, what a well-kept secret – try it and spread the word.
Christina's
Address: High Street, Henfield BN5 9HN
Telephone: 01273 494305
Email: christinasofhenfield@gmail.com
Website: www.christinasafternoontea.co.uk