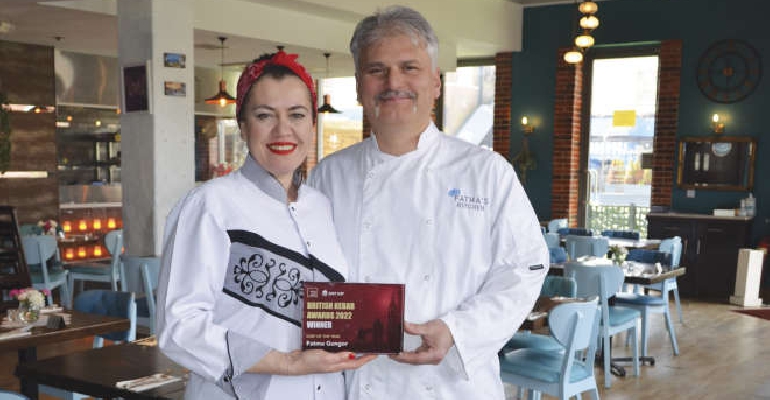 Advertising Feature: There's a restaurant in Haywards Heath that's been creating a buzz during the last couple of years, so we sent Robert Veitch to meet the team, chat to the owners and check out the menu
There's a deceptively spacious interior behind the door of Fatma's Kitchen, conveniently located on the corner of Broadway and Heath Road in Haywards Heath.
Once inside, the welcome from restaurant manager Şükriye Yildirim is every bit as pleasant as the light and airy interior. Two-tone blue seating adds a colourful contrast to the more traditional palette of classic wooden tables and polished brickwork. Fresh flowers adorn every table. It was obvious that Şükriye, who runs a team of eleven, excels at putting people at ease, just as the owners are, who were keen to tell me more.
Fatma Güngör Yilmaz and her husband Erdinç opened Fatma's Kitchen in August 2020, at a time when few people were heading for a meal out. The faith and self-belief they possessed then has served them well as the restaurant has gone from strength to strength ever since.
Both Fatma and Erdinç previously worked as chefs in Niger, Kazakhstan, and latterly for several years at award-winning Turkish restaurants in London. But they had always dreamed of opening their own place and now the dream has been realised they're thrilled to be in the town. "The people of Haywards Heath have been wonderful, they're a happy crowd," noted Fatma.
Erdinç told me the food is, "authentic Turkish cuisine based on traditional recipes, designed to tickle your taste buds." Fatma was keen to point out, "We create beautiful dishes like Grandma's cooking; homely, heartwarming, delicious." The menu appeals across the board: to the young, middle aged and elder diners, so it's perfect for friends, for couples, for families and for group celebrations.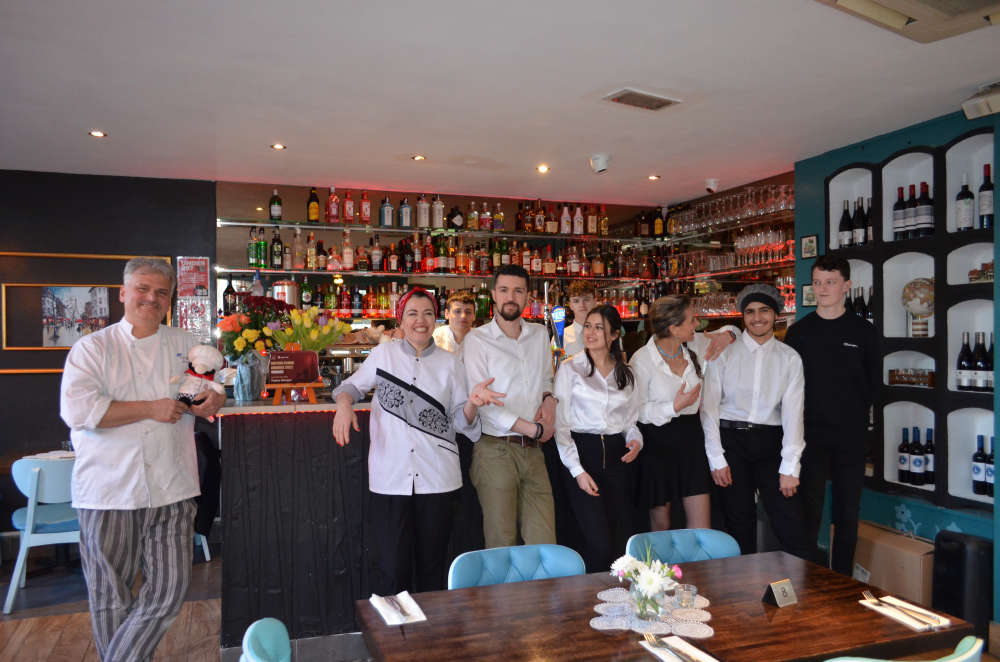 Popular dishes include the Tomahawk Steak, the Chef's Special with flaming rice, the Mixed Grill and the Moussaka. There are vegetarian and vegan options too. "Everything is cooked to order and we use the best ingredients we can get hold of," enthused Erdinç.
Fatma has recently won the Just Eat Chef of the Year 2022 Award at the British Kebab Awards. "She was the first female winner," pointed out Erdinç proudly from behind a broad smile.
"Everyone likes a good time, to go out, be happy and well fed," effused Fatma, "so it's lovely to see people leaving with big smiles on their faces after enjoying our food and experiencing our service." This is something that's evident from comments on the restaurant's social media channels, as well as a multitude of positive reviews on Tripadvisor.
"We're packed at the weekends, so it's best to book," said Erdinç, "but during the week it's possible to turn up without a reservation." Why wait any longer to let the taste buds tingle? …It must be time to try some tasty Turkish cuisine from Fatma's Kitchen.
Fatma's Kitchen
Address: 60 The Broadway, Haywards Heath, RH16 3AL
Telephone: 07723 087436
Website: www.fatmaskitchen.co.uk
Email: fatmakitchen1@gmail.com