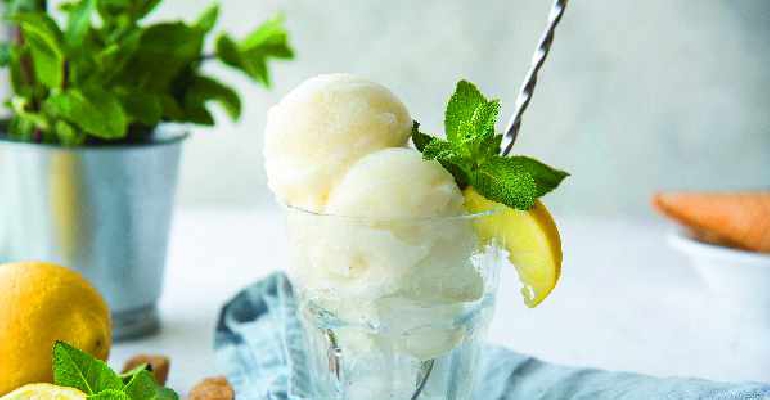 The perfect refreshment on a sunny afternoon!
Ingredients
170g (6 oz) of caster sugar zest and juice of 2 limes
6 tbsp of gin
425ml (¾ pint) tonic water (NOT diet)
Fresh lime and mint to decorate
Method
Dissolve the sugar into 425ml (¾ pint) of water over a moderate heat.
Stir in the juice, zest and skin of the limes, then boil for five minutes, or until its reduced.
Put to one side to cool, then squeeze out the peel and strain.
Add the tonic water and gin, then put the liquid into a freezer container (I recycle an old ice cream carton) and freeze.
Remove the container from the freezer and beat the mixture until creamy in texture, then return it to the freezer until its time to serve.
Serve in a glass with a little grated lime peel and a spray of fresh mint. Alcohol does not freeze in domestic freezers, so the more gin you include, the slushier it will be. However, it does have a wonderfully fresh taste!
Note: This recipe is suitable for adults only.