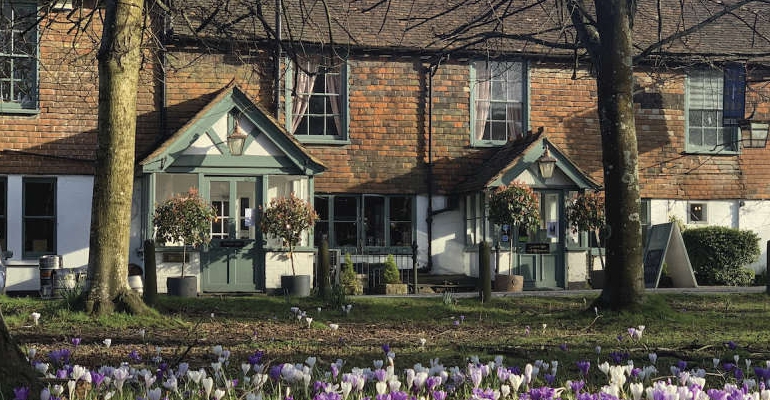 Advertising Feature: Think of all the things that contribute to a traditional British pub, add welcoming landlords, put them amongst picture postcard scenery, and as Helen Stockton discovered, you have the Eight Bells in Hawkhurst
There are certain things associated with a great British pub: low beams, real fires, a wide range of beverages, good food locally sourced and a beer garden for long summer days. The Eight Bells in Hawkhurst has all of those things, plus a friendly young family at the helm, headed up by James and Annie Rogers. They are in their fourth year and have extensively improved the pub both inside and out.
"We just want it to be a great all-round pub," explained James, "so we are not pushing one aspect at the expense of others." It certainly provides an all encompassing offer with a lounge bar, dining areas, beer garden and pagodas for covered outside dining. There is a TV for sport's fans, a play area for young families, pétanque for anyone who wants to play, and seats overlooking the pond and the church beyond for a tranquil drink in the sunshine. They even have their own dog policy so that furry friends are made very welcome but there are some areas that are dog free too. They cater for everyone. There is table service outside as well as in, and James and Annie are just as happy to provide a pint and a scotch egg as a three course meal. "We can get a couple celebrating a fortieth wedding anniversary on one table, someone toasting their degree success on another, with one of our locals dropping in whilst walking the dog," said James.
The Eight Bells is in a glorious part of the country. On the edge of Hawkhurst Moor and next to the church, it has been serving the local community for centuries. And that service has been fully appreciated. "We've had fantastic support from the village over the last couple of years, everyone has been great," revealed Annie.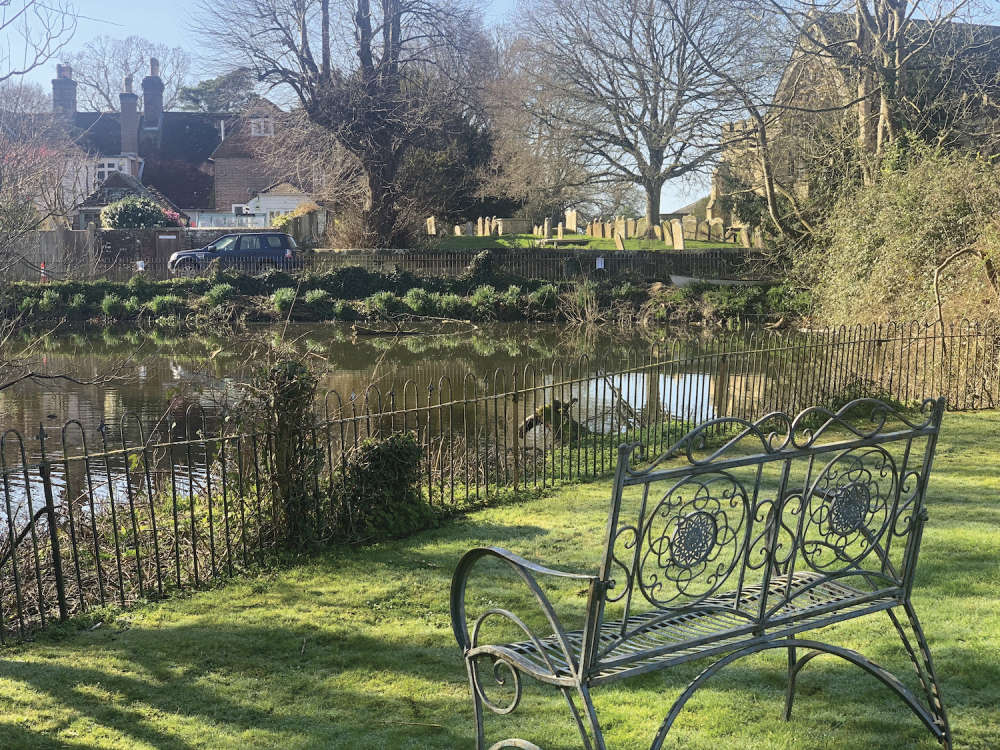 There is a firm regional connection in the food and drink too. Local food features strongly on the menu and Biddenden wine, together with craft beers from local brewers are behind the bar. The fact that much of the meat comes from just up the road could be one reason why the Eight Bells won the 2021 Knorr award for Great British Roast of the year. A good roast is a pub staple and one which the Eight Bells clearly excels at.
The seasonal menu features gastro pub classics like Romney Marsh lamb rump, Sussex rib-eye steak, slow-roast pork belly, liver and bacon, gnocchi with local wild garlic pesto and delicious home-made puddings.
In fact, it would appear that the pub has got the balance just right, offering something for everyone. "When we moved out of London and were looking for a pub, this one ticked pretty much all of the boxes," explained James. And it is easy to see why. The Eight Bells offers a great venue for anyone who loves the great British pub.
The Eight Bells
Address: The Moor, Hawkhurst, Kent TN18 4NX
Telephone: 01580 389039
Email: bookings@theeight-bells.com
Website: www.theeight-bells.co.uk