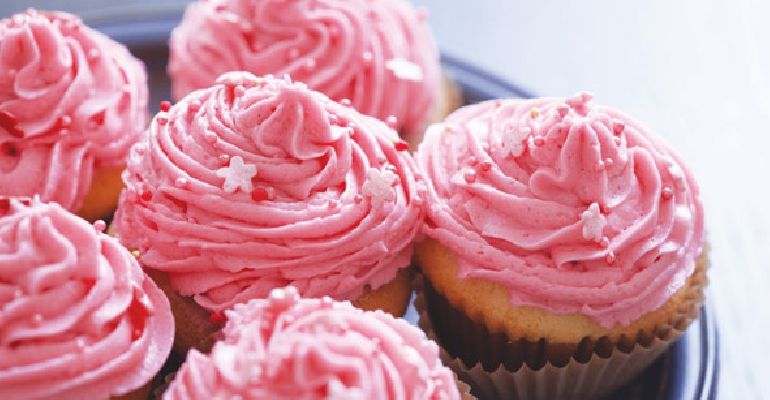 These pretty cupcakes have a delicate lemon flavoured sponge with strawberry buttercream icing. They're ideal for the kids to enjoy at home while the lockdown continues!
FOOD & DRINK
By Diane Clark & Sara Whatley
LEMON FAIRY CAKES
Makes 12
30 minutes
Pre-heat the oven to 190C, gas mark 5
For the cake:
175g self-raising flour, sifted
110g spreadable butter
110g golden caster sugar
2 large eggs
1 dessertspoon lemon juice
Zest of one large lemon
Method
Combine all the ingredients together in a bowl and, using an electric whisk, beat until absolutely smooth (1-2 minutes).
Line a patty or bun tin with paper cases. Drop an equal quantity of the mixture into the paper cases and bake near the centre of the oven for 15-20 minutes or until the cakes are well-risen and golden.
Then remove them to a wire rack and leave to cool.
For the Buttercream Icing:
140g/5oz butter, softened
280g/10oz icing sugar
1-2 tbsp milk
Few drops food colouring
Method
Beat the butter in a large bowl until soft. Add half of the icing sugar and beat until smooth.
Add the remaining icing sugar and one tablespoon of the milk and beat the mixture until creamy and smooth. Beat in the milk, if necessary, to loosen the mixture.
Stir in the food colouring until well combined.
To serve, dust with icing sugar and a small fresh strawberry