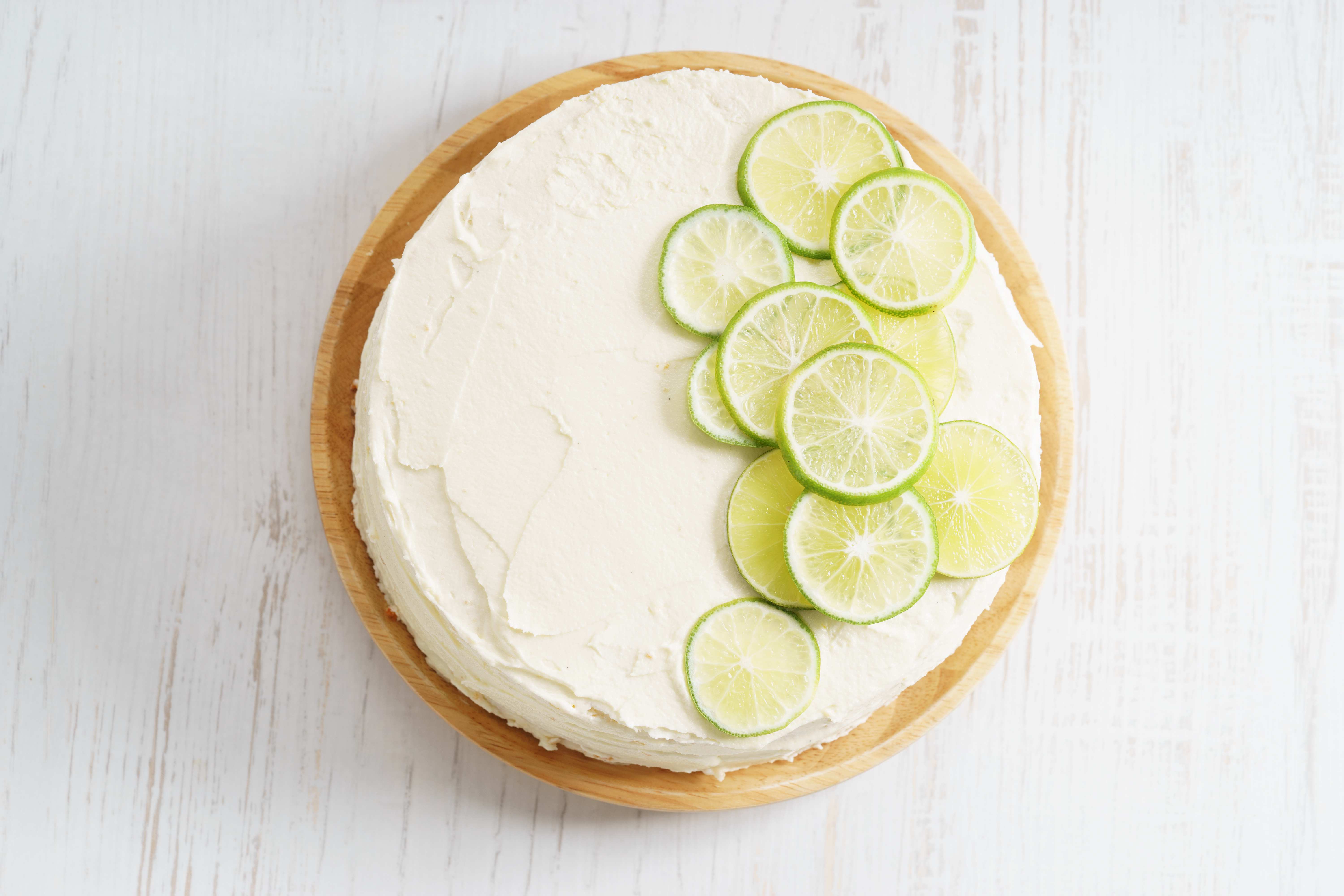 This cake is moist and zingy with an added kick, thanks to the classic flavours of a G&T. It makes the perfect birthday cake for the gin and tonic lover in your life.
BY DIANE CLARK
GIN & TONIC CAKE
SERVES 12
PREP 25 mins
COOK 45 mins
INGREDIENTS
225g butter, at room temperature
275g golden caster sugar
Finely grated zest and juice from 2 limes (put the zest and juice in separate small bowls)
3 large eggs, beaten
210g natural full-fat yoghurt
330g self-raising flour
100ml gin
100ml tonic
100g granulated sugar
Buttercream and slices of lime to decorate (optional)
METHOD
Preheat the oven to 160C/fan 140C/gas 3. Grease a 15cm x 30cm cake tin and line with baking parchment.
Put the butter in a large mixing bowl and add the golden caster sugar. Add the lime zest and, using an electric whisk, give it a quick whisk to bring it all together. Don't worry about creaming the mix until fluffy – that's not necessary with this recipe.
Add the eggs and yoghurt to the bowl, then give the mixture another quick whisk. Add the flour then, using a metal spoon, carefully bring the mixture together. Please don't beat the life out of it – mix until the flour has just been incorporated. Spoon the mixture into the lined cake tin and smooth the top.
Bake the cake in the preheated oven for 45 minutes or until a skewer inserted into the centre of the cake comes out clean.
Take out of the oven and leave to cool in the tin for 10 minutes. Meanwhile, the 100g of granulated sugar into a pan with the gin, tonic and lime juice. Place the pan on a medium heat and bring the mixture to the boil, then let it bubble for 3-4 minutes until the sugar has dissolved. Take off the heat.
Using a fork, carefully poke lots of holes in the top of the cake. Spoon half the syrup over the cake and allow it to soak in. After a couple of minutes spoon over the remaining syrup. It may seem as if there's a lot of syrup, but it will all sink in to create a wonderfully moist cake – so moist it could double up as a pudding.
Finally, depending on how sweet you like it, decorate the top of the cake with buttercream and slices of lime, or simply a sprinkling of sugar.