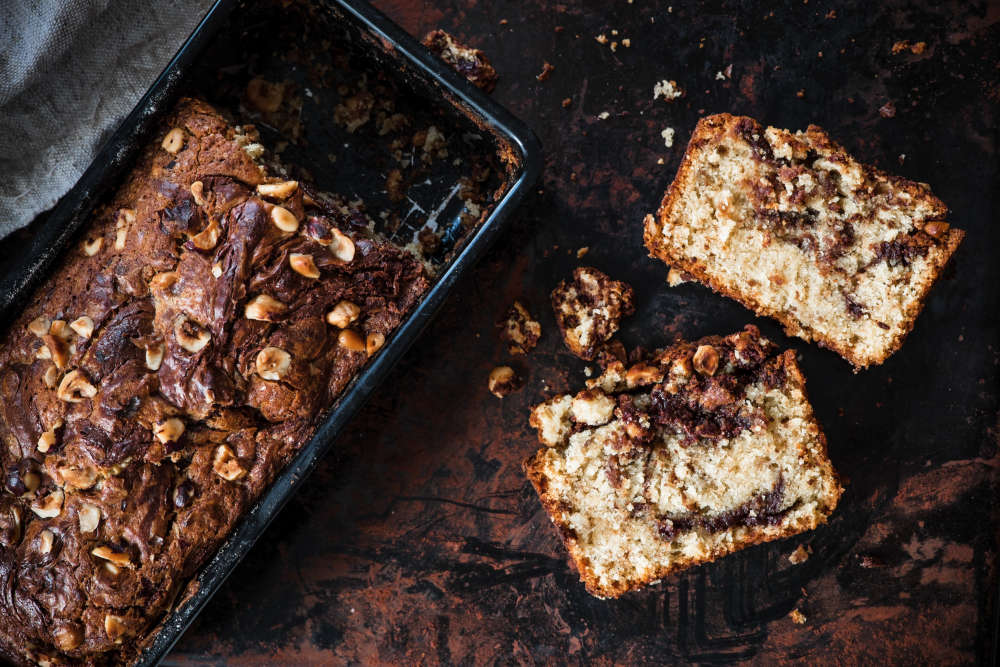 This healthy take on the classic banana bread is definitely one to try if you're avoiding refined sugars or want to make a dairy free alternative to the classic!
I love this recipe as a healthier take on the classic banana bread as it is packed full of flavour and nutrition, feels like a treat, but is completely free of unnatural sugars, dairy and gluten (if you use the buckwheat flour) so great if you're lactose intolerant. It's also a brilliant way to avoid food waste, as so often bananas can go overripe but there is absolutely no need to throw them away. I actually always make sure I have a bunch that I specifically leave aside to go overripe so that I can bake with them.
My top tips:
1. Do make sure you use a good quality light olive oil. You want to avoid using anything too peppery or dark as it will be overpowering.
2. Check around the half way point of cooking that this is not starting to burn on top, you can always cover with foil for the remaining cooking time if needed. I'm usually cooking in an AGA so my cooking time is always a little different to what I recommend for fan ovens.
3. If you wanted to sweeten this up you could add a tablespoon of maple syrup or some honey.
Ingredients:
230g buckwheat flour (which makes this naturally gluten free, but any plain flour will work fine)
200g dark chocolate (70% min), roughly chopped
1.5 tspn cinnamon
1 tspn baking powder
1/2 tspn bicarbonate of soda
A pinch of salt (I used Maldon)
4 ripe mashed ripe bananas (plus 1 extra to top the cake - optional)
2 large eggs lightly beaten
110g light olive oil (coconut oil would also work here)
1 tspn vanilla extract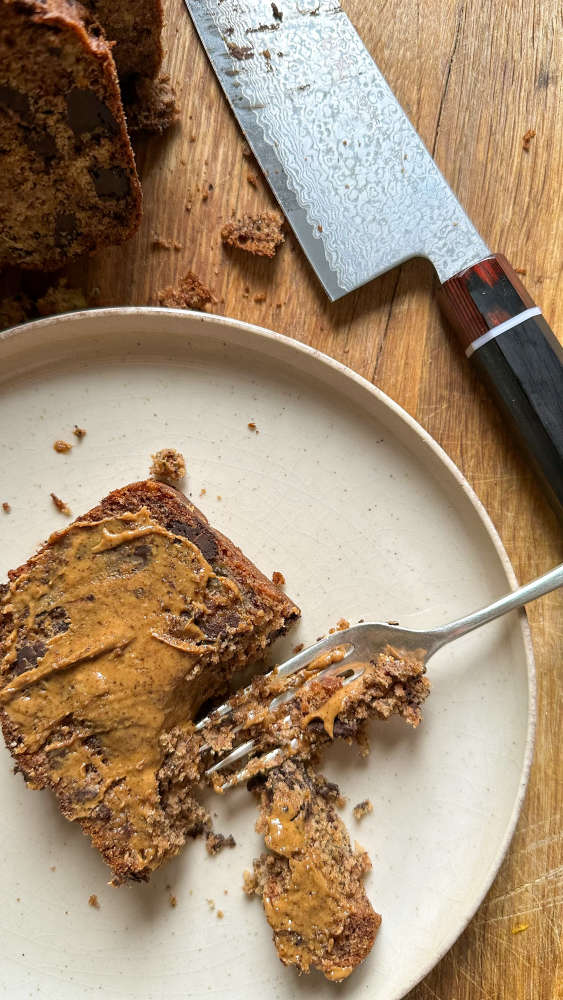 1. Pre heat oven to 180 fan.
2. Line a loaf tin by greasing and using parchment paper or a loaf insert.
3. Combine all the dry ingredients together in a bowl.
4. Combine all the wet ingredients together, then add to the dry ingredients.
5. Fold together to combine, and place into the pre-prepared tin.
6. Top with the set aside banana halves for decoration, and place into the oven for 45 minutes.
I like to serve mine with a good dollop of almond or peanut butter, but children may prefer this with a classic Nutella topping!
This recipe was inspired by Alexandra Dudley.