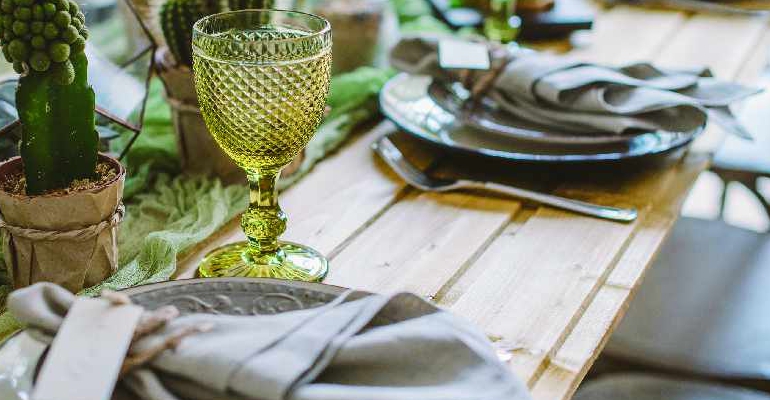 As well as being incredibly exciting, planning a wedding is a time to express yourself as a couple. We've compiled some on-trend ideas and suggestions to help make your day unique, special to you, and memorable for all your guests!
Food for Feasting
A great way to cultivate conversation is to serve platters of food centrally on tables for guests to share.
These can be themed to reflect the personal culinary favourites of the bride and groom; such as a Tuscan styled vegetarian feast, an exotic Indian banquet, decadent desserts or even a local cheeseboard.
Eco-Friendly
Sustainability is a key concern for many couples and there are plenty of ways to reduce your carbon footprint. Incorporating living trees and plants as décor, means they can be replanted, or given as gifts as a reminder of your special day.
Choosing local English wines, beers and spirits cut out those air miles and boost the local economy. Eliminate the need for single use plastics by choosing natural petal confetti and opting for bamboo straws and cutlery at the reception.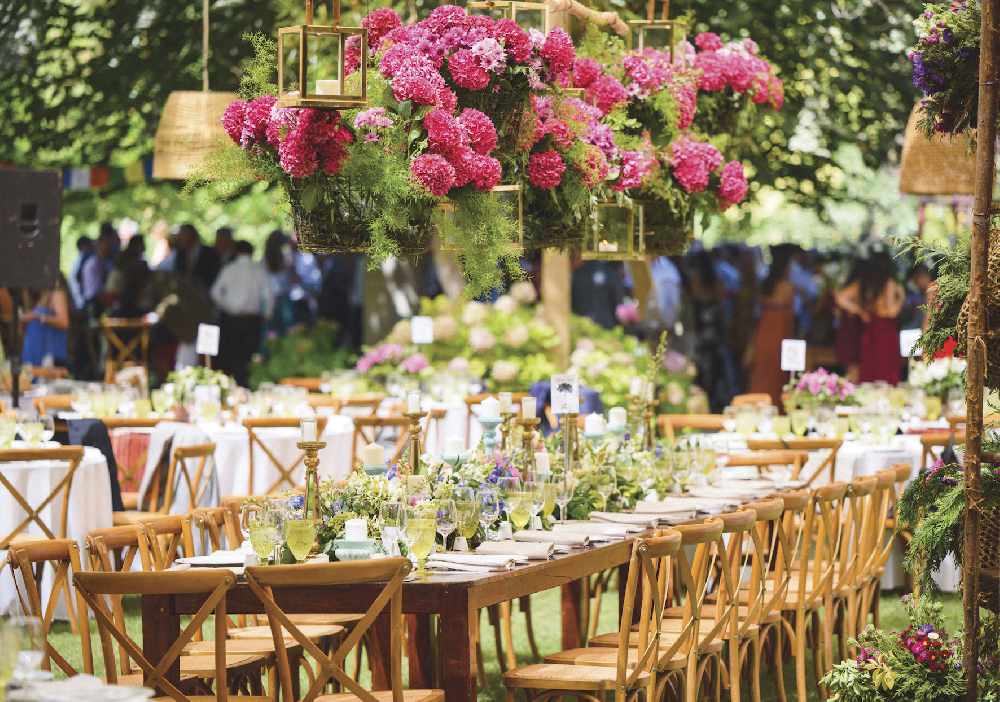 Tactile Textures
In these days of online digital overload the sense of touch is becoming more important as we crave the feeling of tangible materials.
Why not use a rough parchment paper for invitations, or dress the dining tables with indulgent velvet runners, or utilise rustic hessian table placemats to add a truly tactile sensory experience.
Dress to Impress
Embroidered dresses, crochet work and Victoriana are all current but with a contemporary edge. Private or public declarations of love can be sewn into fabric to customise and personalise a bridal gown.
High neck lines and low hemlines may seem modest but think sheer delicate fabrics, plunging backlines, lace and layers that create drama, glamour and impact.
Floral Statements
Flowers and plants can offer a wonderful sense of individuality to any wedding day. Table centrepieces work best on a low level so that guests can converse easily and not be obscured by large displays.
To complement this, there's a shift towards using floral displays as impact installations; from the floor level up or ceiling level down, and everything in between!