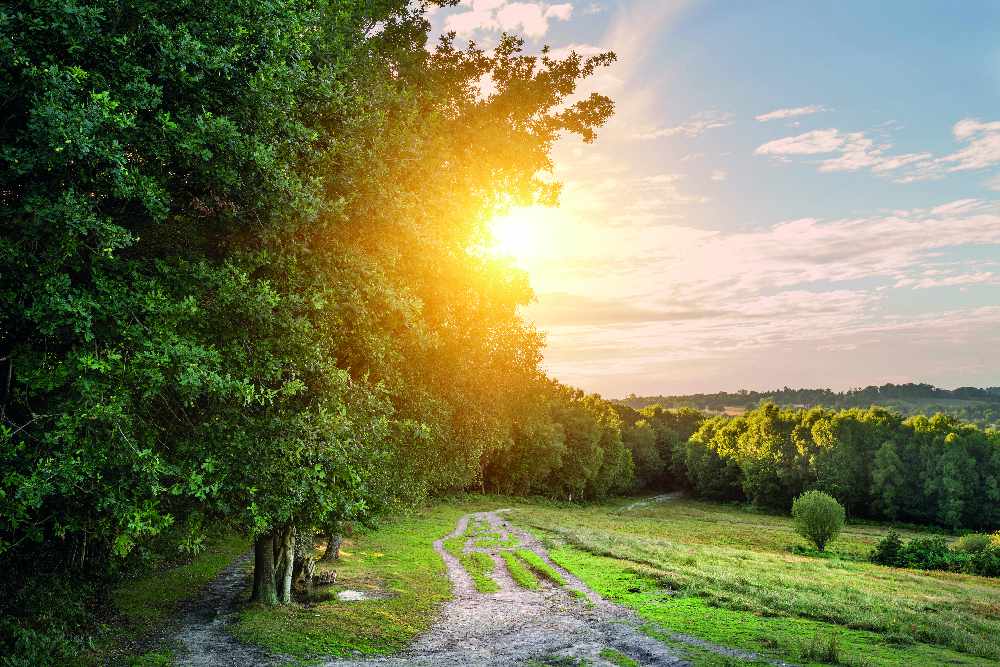 This column would normally begin at a railway station, a bus stop or a well-located car park, but during lockdown, all of this author's walks began and ended at his front door. Some of his memories and discoveries may strike a chord.
Ordinarily at this time of year, we would be suggesting an extended venture over the South Downs.
Remember Seven Hills from Hassocks or Six Churches from Berwick last summer?
But these are different times and the prospect of recommending readers to follow a prescribed route didn't seem like the right thing to do at the moment.
Instead, it's an opportunity to focus on a very local hinterland: yours and mine.
From my home close to the heart of my town, I can walk to the centre of Ashdown Forest in less than a handful of miles. It's an odd but delightful dichotomy.
As lockdown commenced, for the first three weeks, my local roads felt empty.
It was like Christmas Day, Boxing Day or New Years Day at 5am, but during daylight hours. I saw rabbits and squirrels confidently strutting along the tarmac.
I took my daily hour of exercise as recommended. I discovered footpaths I'd never been aware of. I explored routes where I had previously thought, 'One day when I have more time…'
Whether urban or rural, they shepherded me to all sorts of pleasant surprises I might otherwise never have discovered.
Walks provided a rare opportunity to see spring unfold on a daily basis. Bluebells emerged from their winter slumber; unfurling themselves into a carpet of shimmering colour.
As the woodland canopies opened, the demise of the bluebells was assured. Effervescent greens of early summer ferns and brambles raced to populate the woodland voids.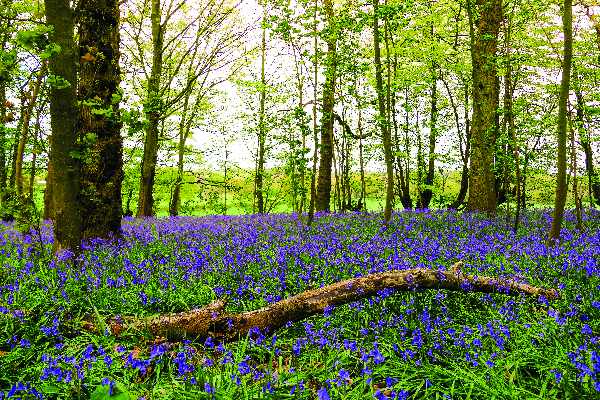 Moments of solitude were reinforced by the unexpected: a newborn grass snake no bigger than the width of a hand in the morning sun.
A lone deer grazing on saplings, visible through beech trees a few metres away.
As the roads got busier, those squirrels and rabbits retreated to the safety of the verges.
Empty car parks I had seen at Ashdown Forest in March began to fill again. Recently the vehicles were squeezed in like Sardina Pilachardus, to quote their scientific name.
Isolation proved anything but anti-social. The vast majority of people I met were friendly, unique souls, with absorbing stories of life in lockdown.
They were joyous moments, like Thursday nights at 8pm – communities expanding while pulling together.
Walking became a 'Control, Alt, Delete' for the brain; a time to reset, re-evaluate, a time to learn that simple things bring happiness and wonderment. They matter.
My daily bouts of exercise totalled just over 300 miles, yet I never travelled further than five miles from my home or walked the same route twice.
All of which proves the hackneyed old phrase, 'on your doorstep' is still relevant today, because there is a landscape of fascination and unexplored interest wherever we live.