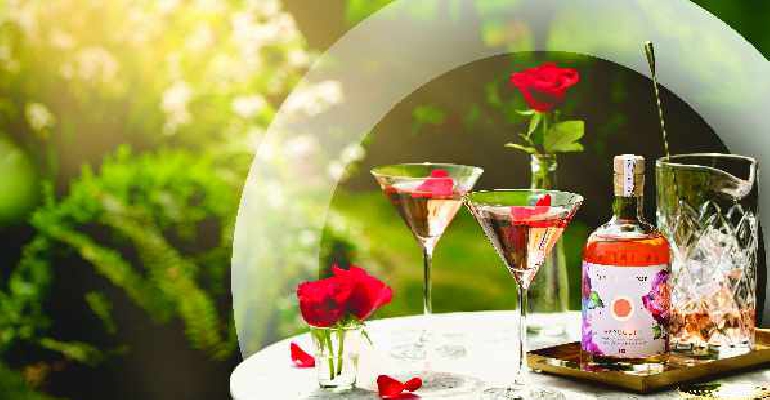 Credit: All images by Johnny Stephens Photography
(Paid advertising feature) The revitalised and highly regarded contribution to the English wine industry from producers along the South Downs has recently been joined by a new all English Vermouth.
Gnina Balchin started In The Loop last August, applying experience gained from a food science degree, a master's degree in oenology and viticulture at Plumpton College, and her work in the Sussex wine industry.
Based on the outskirts of Uckfield, production started on the day she left her job as a vineyard assistant manager. "Last Christmas was spent entertaining family and completing my first batch of 100 bottles. My second larger batch was produced during lockdown."
Vermouth is fortified wine, flavoured with botanicals. True Vermouth contains wormwood, the herb whose etymology derives from the German Wermut. Wormwood's stimulating properties aid digestion, making Vermouth a medicinal drink historically.
Gnina's wine comes from those South Downs vineyards that have raised the profile of English wine in recent years. It's a simple assumption therefore; In The Loop drinks are high in quality, sophisticated and delightful to drink.
Gnina cultivates botanicals in her greenhouse. It's an elegant hothouse of flowers, indulgent aromas and greenery, including her treasured wormwood plants.
Others come from foraging trips close to home. "I find gorse flowers on the Ashdown Forest and wood sorrel in Fairwarp, both within walking distance." Botanicals are picked when they're most vibrant and infused into the wine.
Gnina reveals, "In The Loop is the first UK company to produce an all English Vermouth made exclusively from English wine and only English botanicals." Production is assisted by solar power.
Combined with South Downs wines, neighbourhood botanicals, a low carbon footprint and plenty of homegrown enthusiasm, it's reassuring to know this product is part of the circular economy – hence the name. They're vegetarian and one product is vegan friendly too.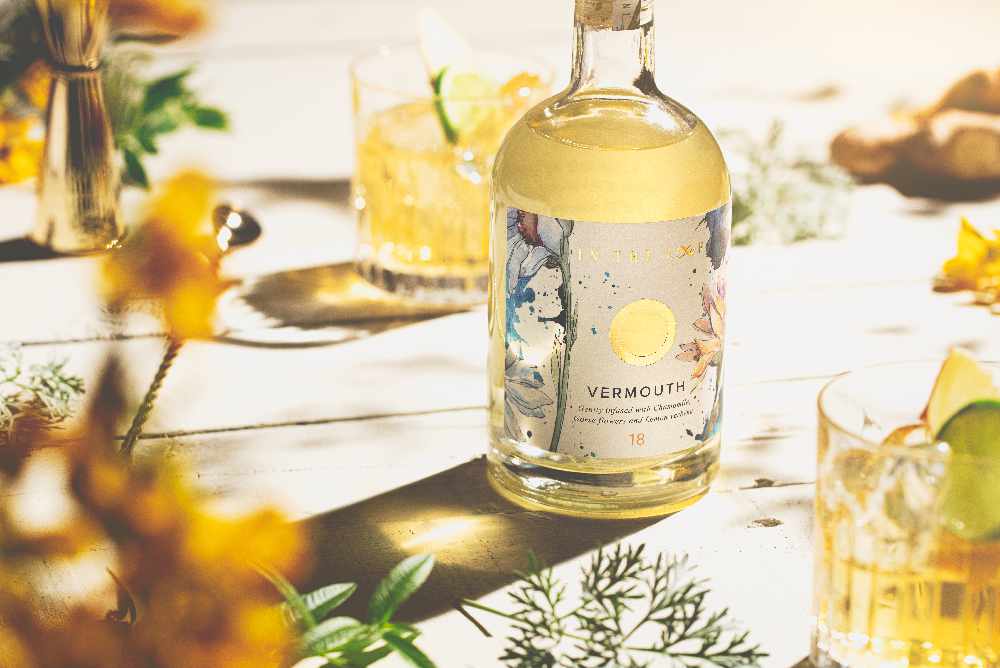 Gnina is quick to point out Vermouth makes excellent aperitifs, summer BBQ drinks, toasting drinks; or an uplifting component of cocktails like a Martini, Negroni or a Manhattan, or on its own with quality tonic water.
Gnina has a range of three in current production: No.3 is a dry fruity rosé Vermouth made from English pinot noir; No.6 is a summer edition amber Vermouth infused with summer flowers; and No.18 is a dry white Vermouth made with English Chardonnay and infused with herbs.
There's no doubt In The Loop is a very impressive endeavour. A one woman enterprise; created, flavoured, bottled, labelled and sometimes delivered by a single person, the effervescent Gnina whose passion shines like rays of summer sunshine through early morning mist.
"At markets I've enjoyed meeting people. I can explain the provenance of my drinks and answer any question people throw at me. I wanted to hug the person who bought my very first bottle, I was so happy."
Gnina's aim is simple. "I want to bring Vermouth to a wider audience. I see its future ascendancy being similar to gins."
Her bottles have an air of collectability about them. But it's the content that matters most… and how does it taste? It's superb; it's the best of Sussex bestowed in a glass. Stay local this summer, stay in the loop. Products are available to buy from the website.
In The Loop
West Hendall Farm, Uckfield, TN22 4BU