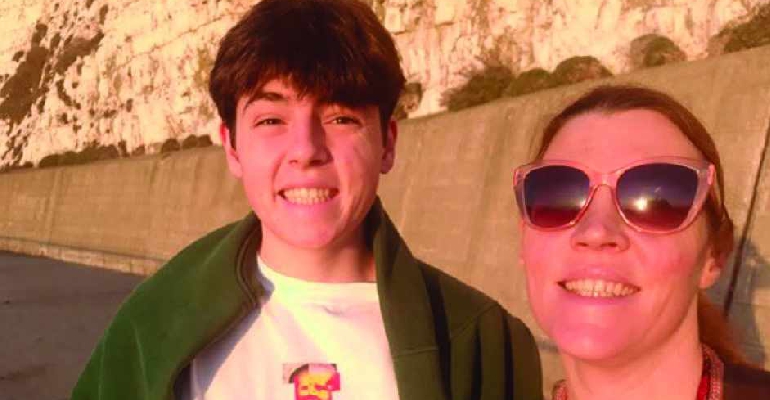 In this special feature, we look at the emotional challenges facing investigating police officers and the families of missing people in Sussex
"I don't believe Owen is alive and I haven't for a while."
Those words are from Stella Harding, speaking about her teenage son Owen, who disappeared from near his home in Saltdean over six months ago.
They are emotional words, but honest ones, Stella tells me; a way of starting to cope with her grief after all this time.
It was late March this year when 16-year-old Owen went missing, one week into full lockdown, and it had been a difficult period for the family.
Owen, a keen artist, swimmer and adventurous young man, had been arguing with his mum about seeing his girlfriend, who lived 280 miles away, and had headed out to watch the sunset on the cliffs near to their home.
"He just went for a walk, didn't take anything with him, and that was the last time I saw him," Stella says.
Owen was officially reported as missing four hours after he was last seen and it wasn't long before the community rallied around Stella, with social media pages, arranged searches and various media coverage in hopes of finding him.
"I was just numb at first," she says. "When you have a missing person, your mind goes into overdrive, everything is speculation. I couldn't believe what was happening. I didn't want to tell people that'd he'd disappeared at first because I didn't want to admit to myself what had happened, and then eventually I just knew I had to."
Two weeks after police started looking for Owen, Stella was informed the official investigation was winding down.
"The case never closes, it never goes away," she says. "He will always be classed as a missing person."
As the weeks have gone on, the community support for Stella thankfully hasn't gone away, but she says she believes her son is no longer alive. "As the months have gone by, I do believe more and more I have lost my son."
In the 12 months leading up to the end of June this year, there were over 8,300 missing persons cases in Sussex.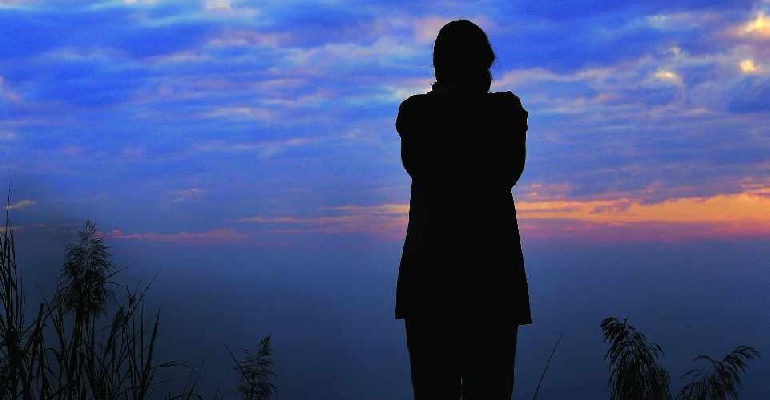 Detective Inspector Chris Leech, who works in the West division of the county's Missing Persons Unit, says there is a high demand of missing people in Sussex reported, but this is in comparison to national numbers.
Much of his role involves working to safeguard vulnerable people who have been missing – he says some of the most common reasons people disappear can include a mental health issue, someone who is a victim of domestic abuse, or a young person who's been used for criminal exploitation.
"It's a job where you really try to make a difference," he says. "It's a massive demand for the police, especially when it comes to children and safeguarding. We are dealing with some of the most vulnerable people in the county. I would say more than half of those missing in the past year will be teenagers from children's homes who haven't got the sympathy of a loving network around them."
Indeed, a quick look at the missing appeals page on the Sussex Police website shows the vast majority to have elements of vulnerability. Of that figure eight people, according to police, remain missing at this time, including Owen.
Chris says it is quite rare not to find someone, but it can be for a variety of reasons, especially if it's voluntary. "Most disappearances are mainly triggered by something that's happened in someone's life, and some people don't actually want to be found."
When it comes to supporting the loved ones of those who have gone missing, it can be the most emotional side of the job.
"We try to give families as much reassurance and support as we can," he says. "The majority of people are found within 72 hours, but then obviously there are some people we don't find."
As in Stella's case, Chris says an investigation can come to a close once police are satisfied that all relevant lines of enquiry have been completed (although officers would follow up any further information that comes to light). At that point they have to inform loved ones.
"It's quite difficult emotionally, you've covered all lines of enquiry and you want to do everything you can to find them, but you've come to a natural stop, and ultimately a family member is likely to say, 'there must be something you can do'. But we have done everything we can because we want to, we want to help, and we also have to justify our actions."
While Sussex Police are the primary contact for a missing persons of those investigations, Chris says the force relies heavily on other agencies and related charities, who assist officers with actively pushing ongoing appeals.
"We get a lot of search and rescue volunteers who will go out and cross miles and miles of fields to look for people. We couldn't do without them to be honest."
Chris says he's also keen on looking into more multi-agency work so the force can increase their safeguarding and prevention work to reduce the number of cases.
"You need to get to the root of the problem on the more common cases, because if you do, that gives you the time and resources to focus on the rare cases of people who have involuntary gone missing and need to be found."
For Stella, some of the longer-term support has come from a number of charities suggested by police, including Missing People UK, which carries out social forums for families and friends who have gone missing to talk and share their stories. Due to COVID-19 restrictions this year, these talks have been restricted to video conferencing, but Stella says it's still been extremely helpful for her.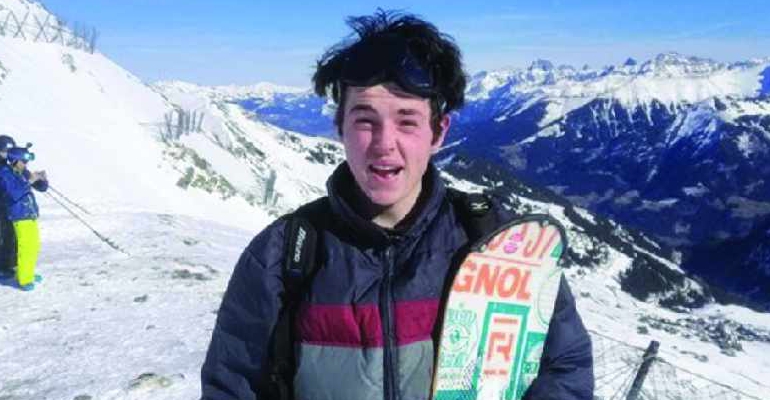 "It's been quite an experience and it's really interesting to know what people are going through – we're all there with our different stories. It was quite overwhelming to see people in the group who have been there for over 20 years, who have had people missing for that long, but it was a very supportive environment.
"We can't have a funeral for Owen because of COVID-19 and we don't know where he is, so it's a bit like being in limbo. I've also been on a real spiritual journey with some of my friends and we've been processing our grief together. I can't really fathom out if Owen's still alive, but it's almost been more helpful to be sad and to grieve than hope for my son's return. Although it is different for everyone."