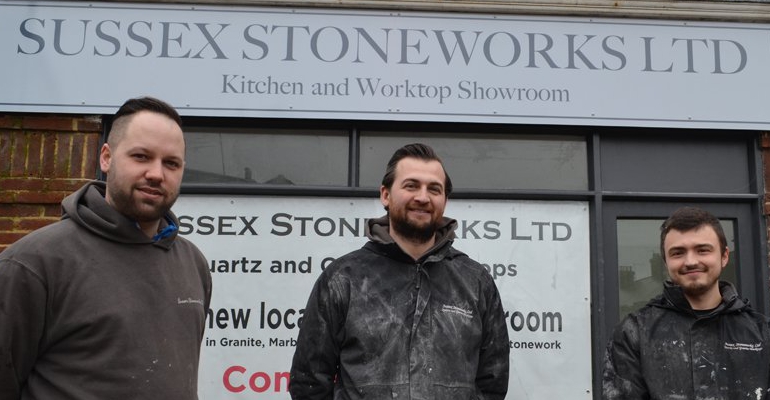 Advertising Feature: Home improvements can come and go, but investing in a stone worktop is something that will last a lifetime. We sent Robert Veitch to visit the new Sussex Stoneworks showroom and learn a little more about the company
Entering the new Sussex Stoneworks showroom is like entering an Aladdin's cave devoted to granite, quartz and marble. Owners Matthew Dale and Daniel Powell were full of infectious enthusiasm as they chatted about their work. Between them, they racked up 15 years of stonemasonry experience before deciding to set up Sussex Stoneworks. When I met them they were putting the finishing touches to their new showroom.
As well as opening their showroom Matthew and Daniel are imparting their experience on eager new recruit Jack Gillin. Sussex Stoneworks specialise in natural stone installations for kitchens, bathrooms and fireplaces, also undertaking bespoke work for clients across all of Sussex.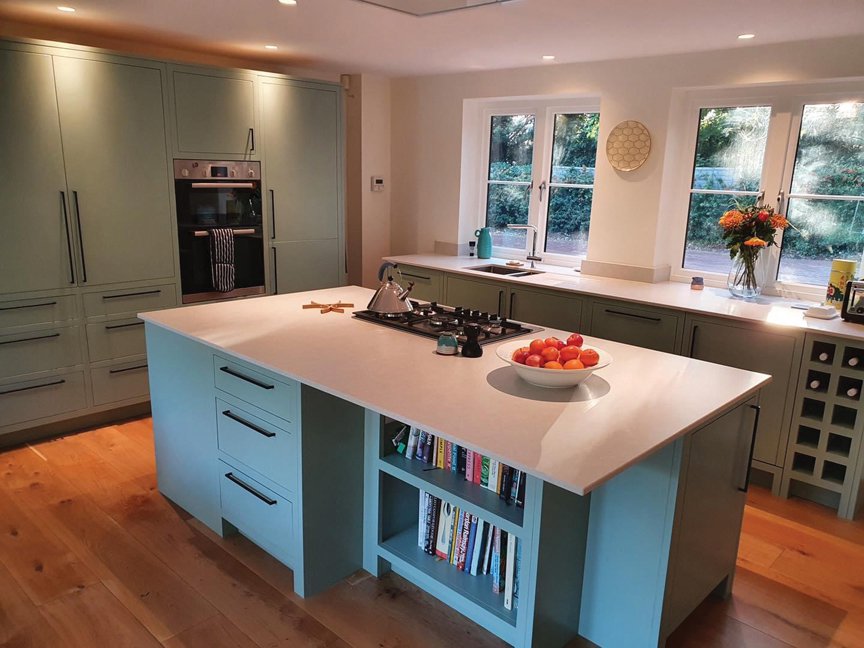 Matthew told me the most popular stone they deal with are granite, quartz and marble. "Natural granite is quarried in chunks, then sliced using the industrial equivalent of a cheese slicer into slabs approximately 3m x 2m." After that the slabs are cut, machined and polished into bespoke designs.
Daniel pointed out quartz makes up about 80% of the current market and comes with guarantees of up to 20 years because it's man made. "Quartz is 94% stone dust and 6% resin. It's very hard wearing and can be manufactured in styles that mimic granite or marble, and in a variety of colours."
Marble is quarried like granite and can be used in kitchens but historically it's been more popular in bathrooms.
Prices of products vary, depending on the design and complexity of the quartz or the rarity of the granite or marble.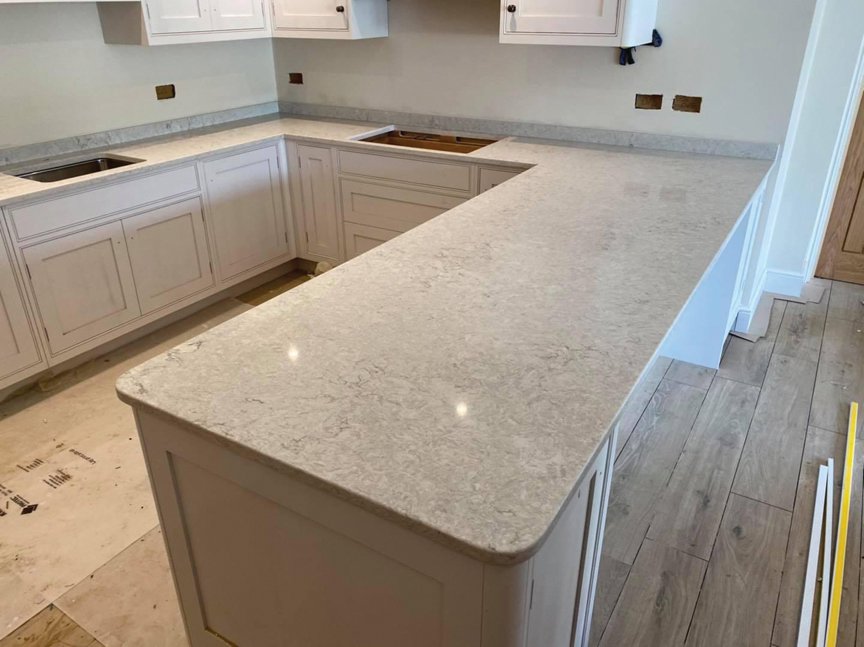 The new showroom has three permanent displays, plus enough stone samples to keep the average geologist away from the nearby South Downs for a while. Customers with an image of something they want but can't find in the showroom can rest easy because Matthew and Daniel believe they can outsource almost any stone design in granite, quartz or marble if they can't bring it to hand immediately.
As well as displaying samples the showroom is a one-stop shop for the customer that wants to get things done through a single point of contact. Pandemic permitting, the showroom will be opening in mid-March.
Sussex Stoneworks offer a full design service with 3-D imagery, plus their specialist stone installation service. Matthew enthused "stone worktops have an almost limitless lifespan so long as they are properly installed and well looked after."
Although Matthew and Daniel specialise in modern retail stonemasonry, they still tackle traditional work like repairing and restoring headstones to their former glory. They can also re-purpose existing stone worktops to save customers money on needless new purchases.
Stone worktops that exude style, elegance and perfection can be best described in two words – Sussex Stoneworks.