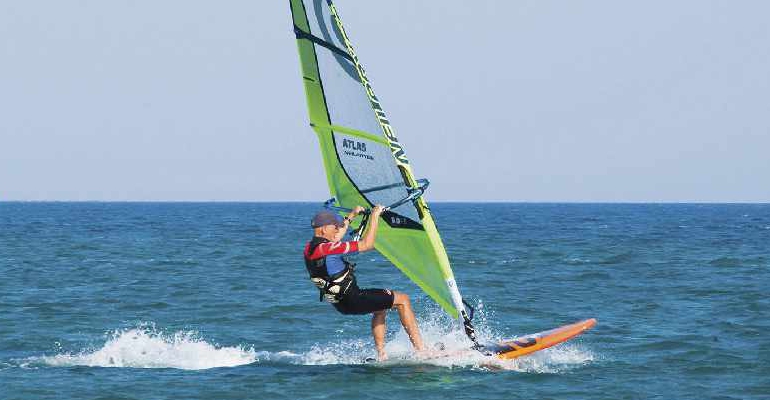 With plenty of popular windsurfing spots, Sussex is the perfect place to try your hand at this water-based adrenaline sport writes Hanna Prince
Windsurfing is a relatively recent addition to the world of water sports – it began in California during the 1960s and was only recognised as an Olympic sport in 1984. It's enjoyed a popularity boom in Sussex over the last few decades, partly because we're spoiled for choice when it comes to suitable locations.
"We get the prevailing south west winds, which work very well for this coastline," said Lewes-based windsurfer Joe Bennett. His favourite spots are Shoreham and Worthing, but there's also great windsurfing on offer at Lancing, Littlehampton, Goring, Eastbourne, Pevensey and Hove.
"As soon as you can stand and swim, there's lots of youngsters doing it at places like Piddinghoe Lake near Newhaven or Hove Lagoon," added Joe. "Equally, there's plenty of older people doing it, even into their 80's. It's about technique, not brute strength."
Most windsurfers take part for the fun of it, but there are regular races organised both locally and by the UK Windsurfing Association. If you're a total beginner, the first step is to sign up for lessons at a local lake or Royal Yachting Association school. "Once you have the basics you can start sailing in stronger winds and choppier waters and on smaller boards," said Joe. "You'll love it!"
Local spots with windsurfing schools include Piddinghoe, Hove Lagoon and Eastbourne.
Find out more via www.rya.org.uk