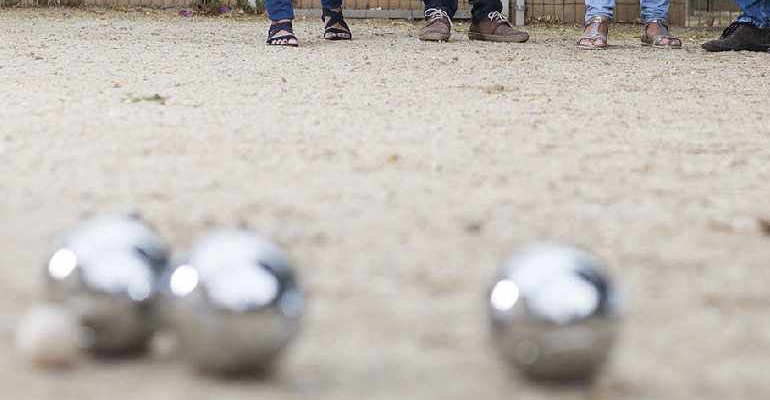 Like lawn bowls, bocce and crown green bowling, petanque is a form of boule sport – and it's played widely across Sussex as Hanna Prince explains
Boule sports have been played for thousands of years, but petanque was invented in Provence during the early years of the 20th century. One theory is that the game was imported to England by travellers who had seen it played on French campsites. Whatever the case, there are now around 3,000 players licensed through Petanque England (petanque-england.uk) and the game is played widely around the South East.
Petanque can be played by two teams of one, two or three people. The main aim of the game is to throw metal balls as closely as possible to a wooden ball, while standing in a fixed position within a circle.
"Petanque is a wonderful game – it is very social and it can be played at lots of different levels," said Matt Smeeth, President of the Sussex Petanque Association. "It's also a strangely relaxing game. It can be rather frustrating at times if a shot doesn't land as expected but no two games are the same. Anyone can get involved and at this stage there is a national push from Petanque England to try and get more young players taking part. It can be a family sport too, there are plenty of couples or parent and children teams across the county."
Beginners are always welcome, and most clubs offer regular coaching sessions. To get involved, find your local club at www.sussexpetanque.org.uk/contacts