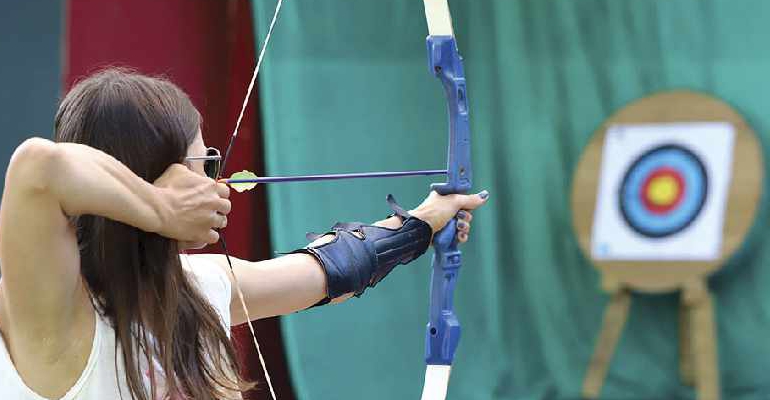 Archery has had close associations with Sussex since the iconic colour scheme of the archery target was invented here in the early 1800s as Hanna Prince explains
There are dozens of clubs across the county – but all operate under the banner of the Sussex County Archery Association (SCAA), which organises regular championships and inter-county matches.
"There's quite a variety of archery styles and disciplines to choose from," explained Rod Brown, Chairman of SCAA. "The commonest disciplines are Target – which takes place either outdoors or indoors, on a flat ground, shooting arrows at concentric zones marked on sheets of paper at distances ranging from 10 metres to 90 metres; Field – which is a form of simulated hunting that takes place in hilly woodland, at a variety of paper and 3-dimensonal targets; and Clout – where the targets are much further away, up to 185 metres, and where the aim is to land the arrows in the ground close to a flag."
Archery can be competitive or relaxing, supportive, fitness boosting and accessible to a surprising range of disabilities. According to Rod, it's also a fantastic family sport for all ages. "This inclusivity really shows up in our indoor championships, when everyone – female, male, able-bodied, disabled, blind, junior, senior and veteran – are all together on the same shooting-line aiming at targets the same distance away."
Most archery clubs run beginner courses year-round. Visit sussex-archery.org.uk/sussex-archery-clubs/ to find a club local to you.