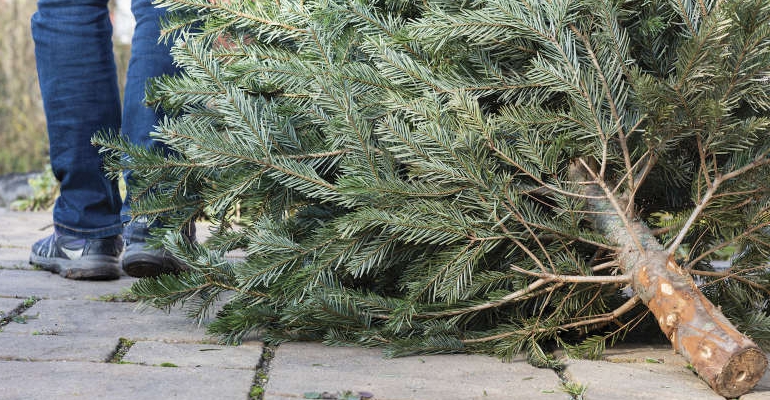 This year, businesses and residents in Sussex can get their Christmas trees collected and recycled in return for a donation to Chestnut Tree House children's hospice, who support children with life-shortening conditions and their families, writes Charlotte Waring
Christmas is a busy time for everyone, and this recycling initiative is a great way to dispose of your Christmas tree in a hassle-free and environmentally friendly way, whilst also supporting your local community.
ARE YOU LOOKING FOR A TEAM-BUILDING OPPORTUNITY?
Chestnut Tree House are also seeking individuals and businesses with vans, lorries, and everything in between to give their time to the Christmas Tree recycling scheme. If you're looking for a team-building opportunity, this is perfect for you. If you would like to get involved, please email volunteers@stbh.org.uk
MAKE A DIFFERENCE
Whatever way you get involved with the recycling scheme you can be sure you're making a difference to the hospice. It costs over £4 million each year to provide all the care services offered by Chestnut Tree House. Families are never charged for their care and only a small proportion of the hospice's care costs are funded by central government, so they rely heavily on the generosity, help and support of people like you.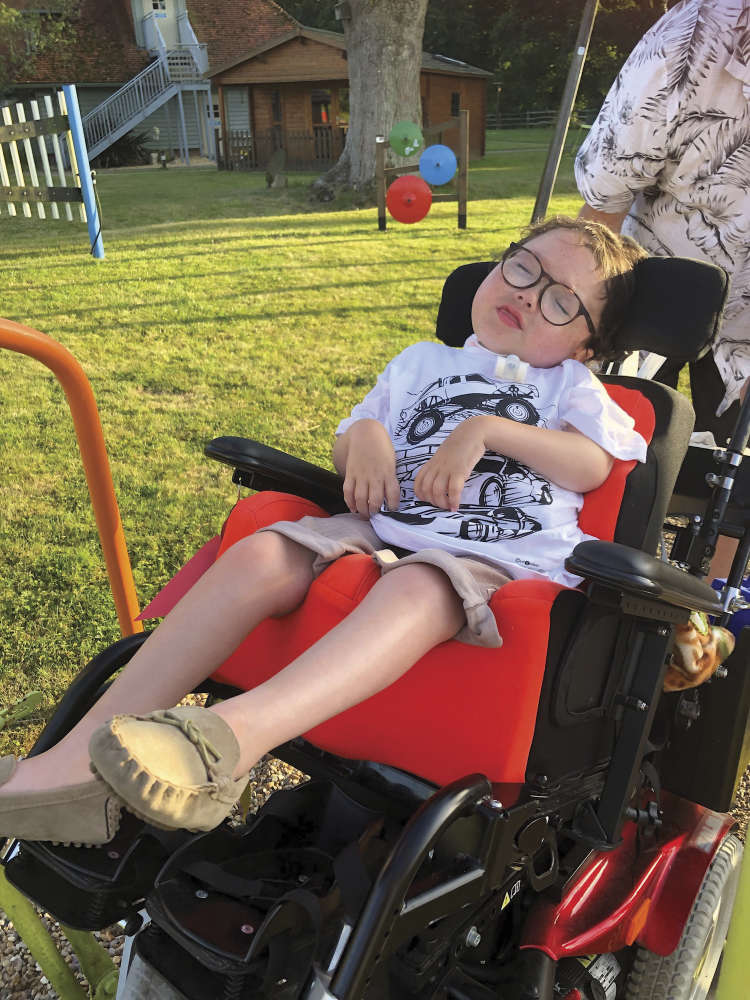 JACOB'S STORY
Just like many eight-year-old boys, Jacob is a big film fanatic, loves spending time outdoors and splashing around in the swimming pool. "Jacob is a sociable little boy. Everyone knows him in our local community, he loves it when people come up to us and have a chat," said his Mum, Elaine. "He is an absolute joy, has a wicked sense of humour and does great big belly laughs!"
Jacob has Global Development Delay, meaning that he is significantly delayed in his cognitive and physical development. He also has the highest grade of cerebral palsy, severe breathing issues, and uncontrollable seizures. "He has no independent movement so he can't do anything by himself," said Elaine.
When Jacob was two years old, the family became aware of Chestnut Tree House children's hospice near Arundel, thanks to a member of the hospital outreach team. The family booked their first overnight stay at the hospice as Elaine recalled. "I don't know what I was expecting, but the moment we walked through the doors we were amazed. We could not believe how much care and love was there. It was fantastic. It was a huge eye-opener; we could see all the opportunities there for Jacob. And for us, it was the first time we could sit down and relax for a very long time."
"I don't know what life would be like without Chestnut. It would feel like something had been cut out of us. In many ways, they are our lifeline. It would be unbelievably sad for Jacob; he would miss out on so much. He is really happy when he comes back from his visits. He loves it." To get your tree collected, check your postcode and register via Just Helping, a charity who are working with Chestnut Tree House to fundraise this Christmas. Volunteers will collect Christmas trees between 8-11th January 2022.
Visit www.just-helping.org.uk/register-tree to sign up.
Registration closes midnight Wednesday 5th January 2022.
To find out more about Chestnut Tree House, visit www.chestnut.org.uk