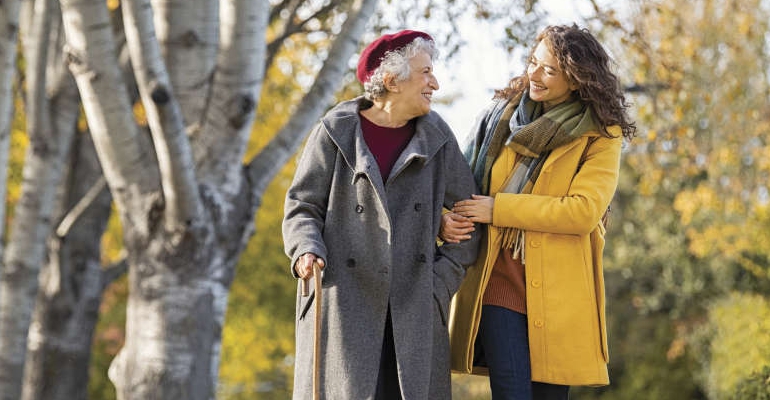 Are you a carer? Or not sure if you are one? Sara Whatley has been talking to Christine Virginie at Carers Support West Sussex, working with and for unpaid carers
Carers Support in West Sussex have more than 30,000 carers registered with them, providing them with support groups, carer benefits advice, services and equipment, but how many carers are there who are still unidentified?
Many people are carers and do not realise they are. This may be because they feel it is simply their duty, for example if they are looking after a family member, or they may not wish to be labelled as a carer. Care might be short term, after an injury say, or it might be a young member of the family taking care of a parent.
Care might be popping round to a neighbour with some shopping, or helping a friend to a hospital appointment. It might be full time caring for a spouse with dementia or a child with mental health difficulties.
Carers come in all shapes and sizes, all ages, genders, nationalities and social groups. And because of this incredibly broad reach it is very difficult to identify people as carers, and for them to recognise themselves as such.
The NHS define carers as 'A carer is anyone, including children and adults who looks after a family member, partner or friend who needs help because of their illness, frailty, disability, a mental health problem or an addiction and cannot cope without their support.'
Carers Support are helping carers to self identify so they can access the support available to them. Once the carer recognises themselves in a caring role, they should register with Carers Support and inform their GP. When a carer registers with Carers Support, this opens the door to access many free services, such as a carer assessment, a 1:1 carer benefit advice session, help with contingency planning not to mention the wellbeing grant and support groups available.
Support groups are vital for carers, helping them to feel less isolated and lonely. Talking to someone who understands your situation can be invaluable. There are also grants and funding available to help carers have a short break or enhance their life by joining a gym or embarking on an educational course; basically giving something back to the carer and helping them to recharge.
Carers Support's vision is to bring the day forward when family and friend carers are seen, heard and included.
Winter brings a whole host of added pressures to a carer's role, but Carers Support are running a winter campaign to help alleviate pressures like; stress, mental health problems, combating isolation, and time away from caring. Carers Support encourage flu vaccination uptake this winter and to think about who relies on you and what would happen in the event of an emergency, which comes back to help with contingency planning.
Whatever your caring role, Carers Support are here to provide guidance, information and support. Contact Carers Support today to find out how you can access services to help you in your caring role. Carers Support are there to work with and for family and friend carers.
Website: www.carerssupport.org.uk