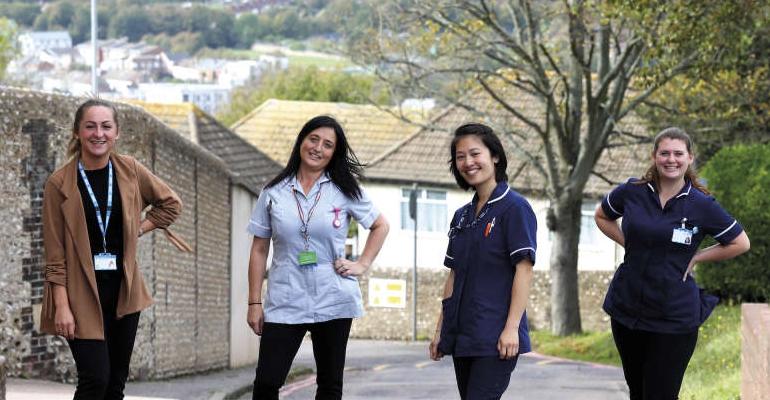 Sussex Community NHS Foundation Trust (SCFT) is the largest provider of NHS community services in Brighton and Hove, West Sussex and the High Weald, Lewes, and Havens area of East Sussex as Adele Trathan explains
Every day, SCFT staff touch the lives of more than 9,000 adults and children, providing medical, nursing, and therapeutic care in people's own homes, community hospitals, care homes, GP surgeries, schools and other community venues.
The specialist teams include nurses, doctors, health visitors, occupational therapists, pharmacists, physiotherapists, speech and language therapists and healthcare assistants, who care for people from their earliest days until their final moments – from health visitors supporting new mums to specialist community teams offering end of life care and everything in between.
Teams help people, and their families, plan for and manage changes in their health, and support them to live well independently. Everything is underpinned by a vision to provide excellent care at the heart of the community.
You may not realise it, but you or someone you know has probably been supported by one of SCFT's community services.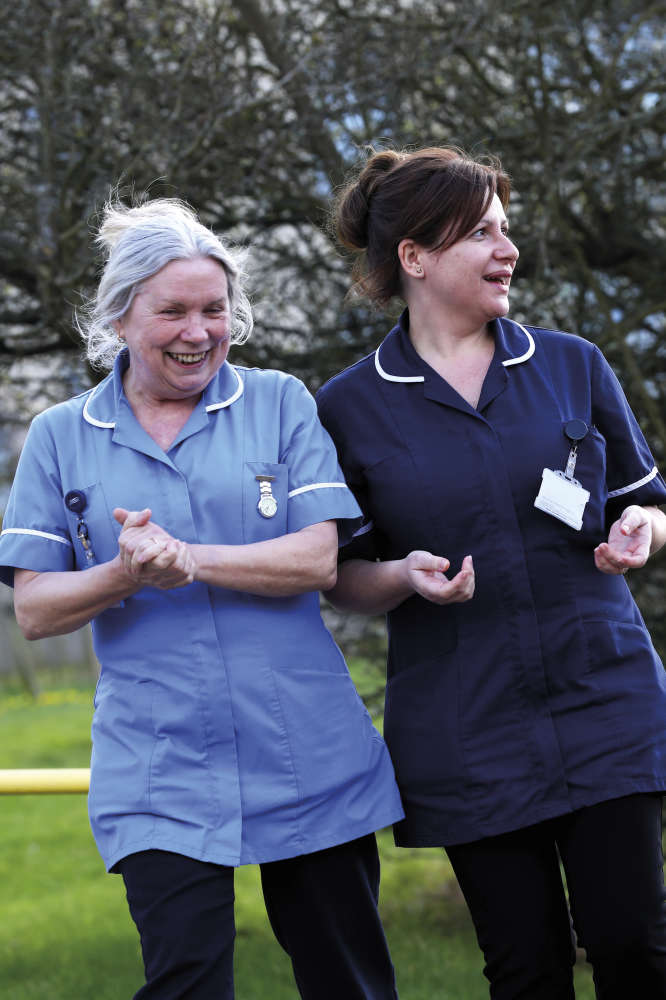 Did you know…
SCFT have set up and currently run five large-scale Covid-19 vaccination centres across Sussex, recruiting more than 1,200 staff and 1,000 volunteers, who have so far given more than 600,000 vaccinations.
Health visitors offer both antenatal and postnatal support to new mums, and during 2021 they visited more than 10,700 newborns and their families. Once the children start school, they'll be supported by the Trust's teams of school nurses.
SCFT runs 11 intermediate care units (ICUs), offering short-term in-patient rehabilitation to people who are not quite ready to go home from acute hospital, or who need some extra support but who are not ill enough to be admitted to an acute ward. In 2021 the ICUs cared for more than 4,600 people.
Four Minor Injuries Units (MIUs) and two Urgent Treatment Centres (UTCs) provide a useful alternative to visiting Accident & Emergency when you have an injury. Each year the MIUs and UTCs help nearly 110,000 people.
The Trust's Living Well Programme is a free self-management course for people living with a long-term health condition such as heart disease, diabetes, asthma, arthritis, multiple sclerosis, depression, back pain or chronic fatigue syndrome.
If you are experiencing issues with your mental health, you can ask for help from Time to Talk, a talking therapies service that can help with conditions such as stress, anxiety, depression, panic attacks and phobias.
SCFT has an official charity – Sussex Community NHS charity – which raises funds to cover the costs of projects which go above and beyond what NHS core funding provides. Over the last year it's provided more than £90,000 to fund improvements to staff and patient areas, a wellbeing bus and equine therapy sessions.
You can read about all of Sussex Community NHS Foundation Trust's services, and how you can get support, at www.sussexcommunity.nhs.uk
And if you're interested in a career that makes a real difference to the lives of people in your local community, you can view current job opportunities at www.sussexcommunity.nhs.uk/work-with-us