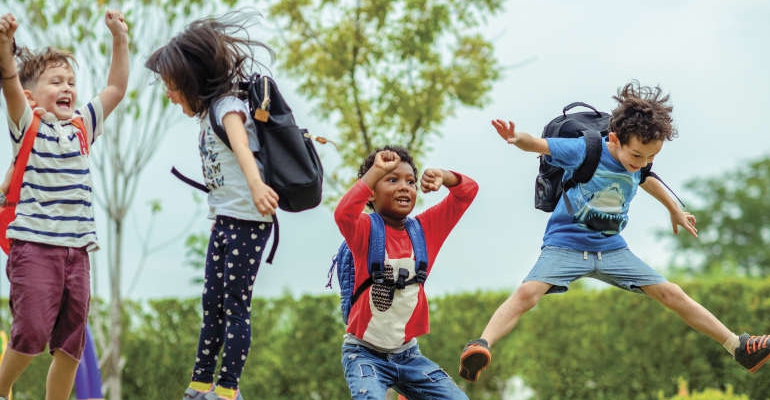 Roll up, roll up, this summer it's time to enjoy Play Days for little ones and Skate Fests for older ones, all for FREE! Sally Blackmore gave Sara Whatley all the details
This summer Mid Sussex District Council's Play Days are going on tour! Stopping off at 10 different locations around the district, these Play Days are set to be filled with fun activities for all the family to join in with during the school summer holidays.
"Originally we had three big Play Days in three big towns in Mid Sussex," Sally Blackmore from MSDC explained. "But now we have taken it on tour so we can visit smaller villages and take the Play Days to the people, rather than expect the people to come to us. It also gives us the opportunity to support local activities too."
So, what can people expect on the day, I asked Sally? "We will be in parks and green spaces in various locations from 1-3pm. There will be Sussex Clubs for Young People, arts, music, sports, and circus skills to enjoy and we are also getting involved with local activities too, such as golf, a miniature railway, a puppet show, dance and loads more. We also have the MSDC recycling trail which children follow to learn about recycling."
These Play Days are targeted at the under 10s, but everyone is welcome to come and play too. There is no cost as all the activities are free and offer families a place to come together and play. "Bring a picnic and be prepared for hot weather!" advised Sally.
Older children needn't feel left out either, as Sally runs Skate Fest for the over 10s. "This year we have three events, two in Haywards Heath and one in East Grinstead, where we come to skate parks with Sussex Clubs for Young People, a DJ and a bike and scooter repair service," she said. "The older children prefer it when we come to them, especially if they can get their bikes and scooters looked at too."
Families are encouraged to just turn up at the events; there is no need to book or phone in advance. Some places have limited parking however, so all families are also encouraged to walk, cycle, scoot or skip to events if they can.
Check the website for full details, as each location has different activities. Parents can also register online to receive details about the free events. The programme runs throughout the school summer holiday until the 31st August. Come and enjoy these Play Days, try out some new skills and have loads of family fun.