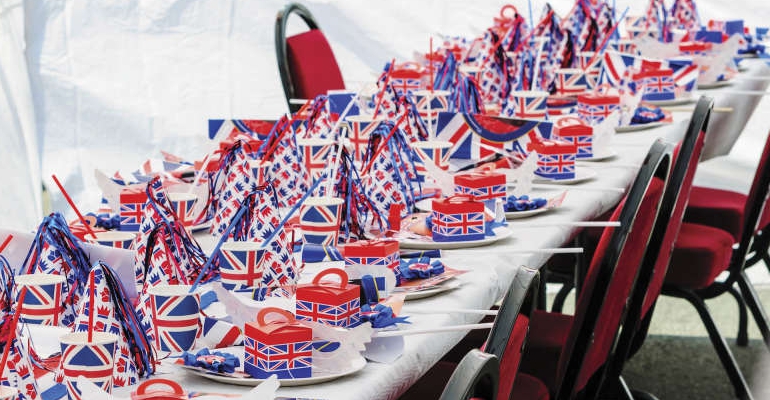 Planning a community celebration for the Queen's Platinum Jubilee? From choosing activities to getting everyone involved, Hanna Prince looks at how to prepare
At the beginning of June, communities around the country will gather to celebrate the Queen's Platinum Jubilee. No other British monarch has ever reigned for 70 years, so it's the perfect excuse for a nationwide knees-up. In Sussex, events will span the Bank Holiday weekend from Thursday 2nd to Sunday 5th June. From street parties to public festivals and from sit down teas to pot luck buffets, the festivities will come in all shapes and sizes.
Planning your own community get-together can be fun and rewarding for everyone involved. It can also be hard work! We've pulled together some of the options for hosting a Jubilee gathering, and what to bear in mind.
DANCING IN THE STREET
Britain will be hosting hundreds of street parties as part of the Queen's Jubilee – it's one of the most fun and straightforward ways to celebrate. Street parties aren't as complicated to organise as you might imagine. As long as your event is aimed at residents and neighbours only and there won't be alcohol on sale, you shouldn't require a licence (although you might need to fill in an application form on your local council website). There's a little more admin involved for road closures. You'll need to apply for a temporary traffic regulation order – ideally at least six weeks in advance, although some councils are flexible – and organise signage to inform the location to residents and visitors. An alternative is to seek out the nearest green space. It could be a local park, green, open community space or even a residential garden. You can get help, tips and other guidance from the Government's official Platinum Jubilee website www.platinumjubilee.gov.uk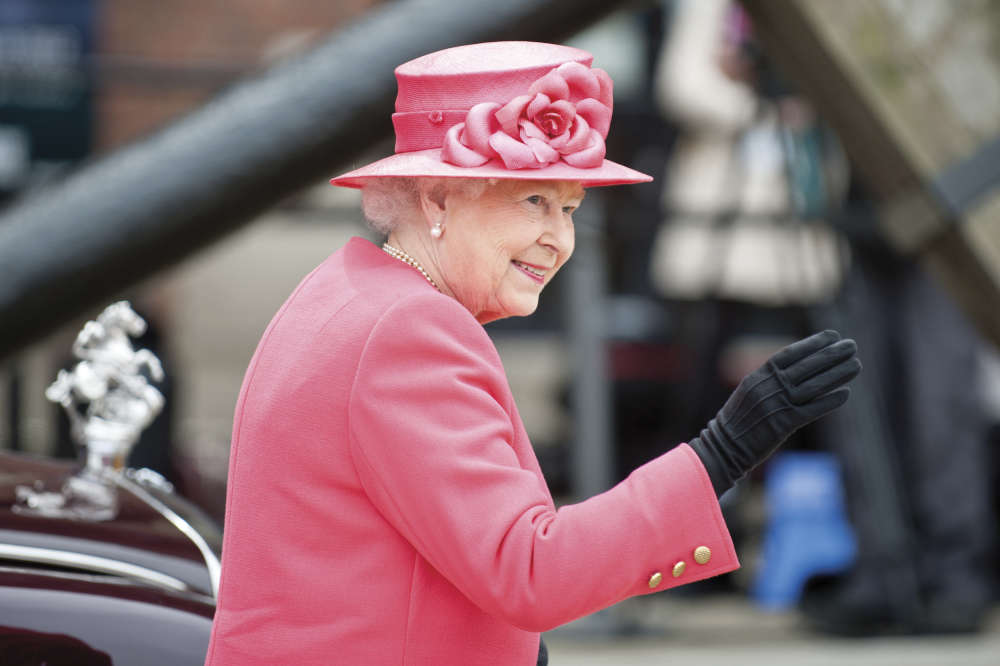 MUCKING IN
One of the best things about hosting a Jubilee event is that it offers plenty of opportunities for community involvement. You could consider seeking out volunteers right from the start by consulting neighbours, leafleting, putting signs up in local shops or advertising in village newspapers. Think about how to take advantage of everyone's talents. Do you have community members with catering experience, musical abilities, artistic leanings or flower-arranging skills? Could you link up with local schools or youth groups to get children involved with making decorations, making cakes or helping to run stalls. Don't forget older and more vulnerable members of the community – what provision will be made for them, and how can they get involved with making the day special? The best events cater for all ages and capabilities.
GLORIOUS FOOD
Food and drink are at the heart of all good celebrations. That needn't mean putting on a three course meal for everyone in your community – you could ask everyone to make a sharing dish, combine the event with a charity cake sale or simply ask people to bring their own packed lunch. Think about how much effort your community would like to put into the cuisine. Perhaps you could run a bring-your-own barbecue or ask neighbours to chip in to fund barbecue fare to minimise the work and the table provision required. A buffet with sharing plates is another classic option, although you might need to think about hiring or borrowing trestle tables and chairs. Other alternatives include afternoon tea with community-made cakes, or a seasonal theme sourcing produce from local growers and allotments.
If that all sounds like too much effort, there's nothing wrong with skipping the full-on meal completely and just providing a range of snacks and drinks. Remember, though, you'll have to offer alcohol free or ask neighbours to bring a bottle if you want to avoid applying for a temporary events notice. Why not join in with the Eden Project devised 'Big Jubilee Lunch'? There's more information and the opportunity to download an advice-filled starter pack on their website www.edenprojectcommunities.com/the-big-jubilee-lunch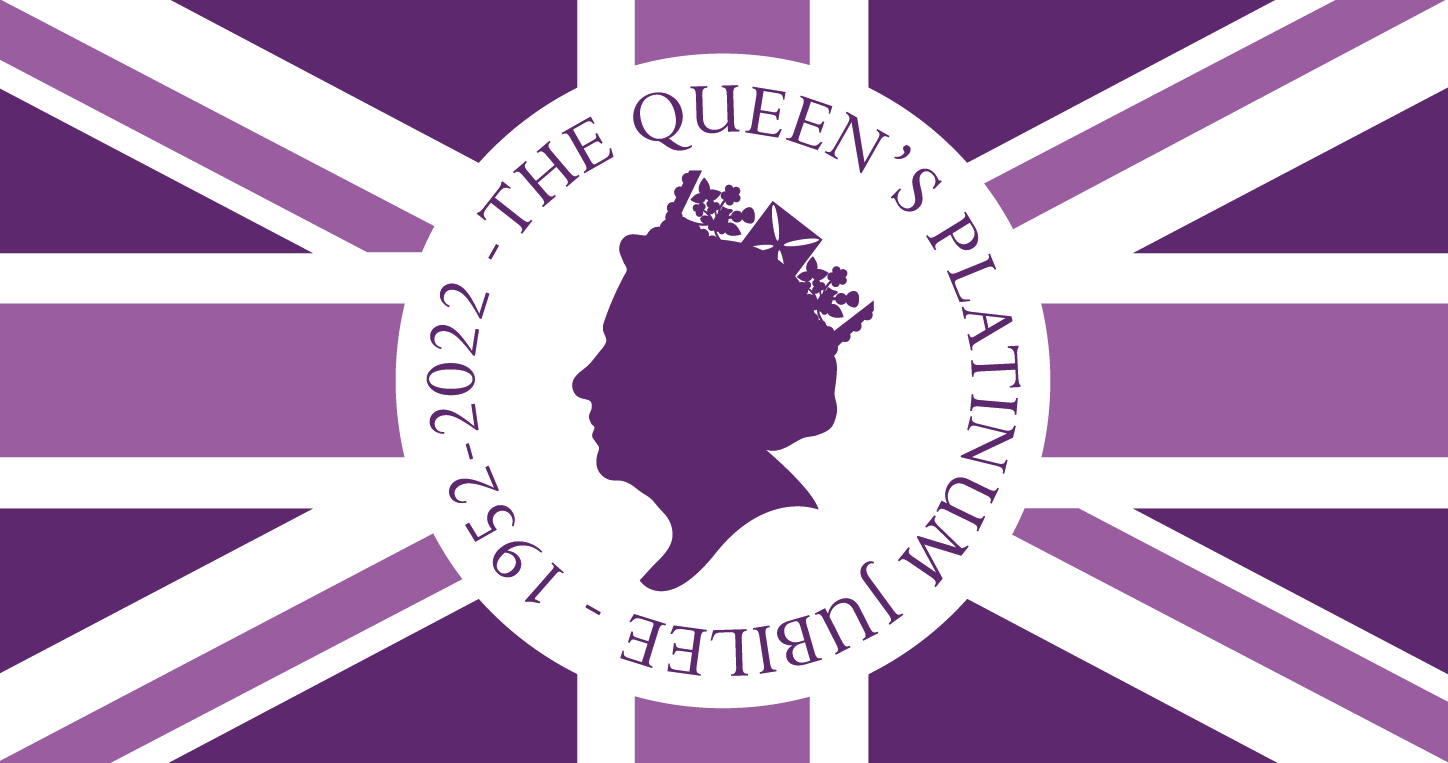 DECK THE HALLS
Nothing sets the festive scene like street decorations. Bunting is a staple at traditional street parties – it's cheap to hire, easy to make and offers a fantastic opportunity for some community crafting. Once the bunting is in place it's time to get creative. Ideas include flags hung from porches, bouquets and ribbons tied to the backs of chairs. Enlist local kids to make paper flowers and crowns or Union Jack bowler hats for guests, and don't forget some fancy tablecloths. Nervous about downpours? It might be worth hiring a few gazebos, keeping a stock of umbrellas on standby, or having a backup bolthole such as the local pub. You don't want the weather to rain off your parade.
FUN AND GAMES
There's no limit to the activities you can plan for your Jubilee event. Why not kick off the celebrations by participating in the Queen's Platinum Jubilee Beacons tribute on June 2nd? More than 2,000 beacons will be lit around the world at 9.45pm, preceded by bugle calls, piping and proclamations by town criers. Beacons can be anything from bonfires to strawmen, making it easy to take part – you can download an online guide from www.queensjubileebeacons.com
Another fun nationwide activity to participate in is the Queen's Green Canopy www.queensgreencanopy.org Initiated by the Queen and the Prince of Wales, who planted the first Jubilee tree in the grounds of Windsor Castle earlier this spring, it will unite thousands of individuals, groups and communities across the UK. The idea is to plant thousands of trees before the end of 2022 to create a legacy that will benefit future generations. Tree planting season begins again in October, but you can earmark a suitable space now.
Don't forget about fun, games and music. Plan a street quiz or a lottery, book a local band, run a raffle or arrange a fun biscuit making competition. You might also want to think about setting up some traditional kids' games.
AND FINALLY…
Community celebrations are fantastic fun for everybody, but it's worth considering the environment. Is it possible for everyone to bring along their own plates, cutlery and cups rather than using single-use versions? Can you source food and drink locally? Are you prepared to take on a 'zero waste challenge' by making sure any packaging or leftovers are recycled instead of binned? Finally, consider incorporating eco-friendly activities such as swap shops into the festivities. It's the perfect way to enjoy some clean, green community fun.