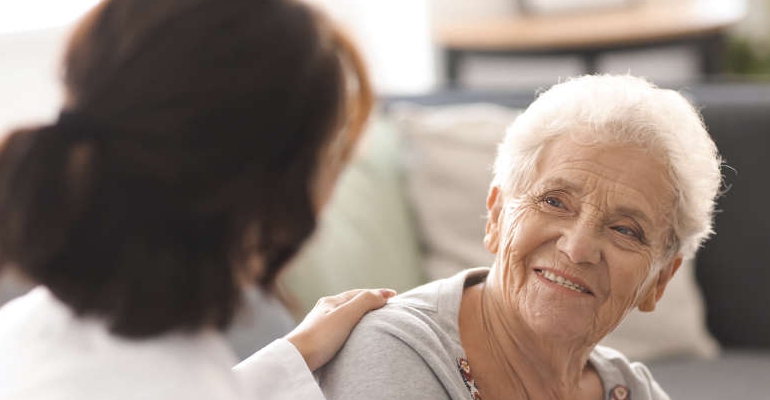 Carewise is a service provided by West Sussex County Council in partnership with Society of Later Life Advisers (SOLLA), Age UK West Sussex, Brighton and Hove, and West Sussex Partners in Care. Sara Whatley discovered how the service can help guide you to make informed decisions on paying for care by planning ahead
The cost of long-term care is not a topic that people like to dwell on until they, or a relative, are confronted with the reality of needing to choose and arrange care and to make difficult financial decisions.
Whether it's care at home or a move into a residential or nursing home, it is recommended that you start thinking about this at an early stage, without the pressure of having to take immediate action. This will give you more time to research and consider:
The type of care that you would prefer
The different options to pay the care fees and which would be most suitable for you
How you can provide for your family members
Arranging Power of Attorney for someone to act on your behalf if necessary
You can also discuss and share your wishes with your family. This will help to reduce pressure on them, should they need to take decisions on your behalf in the future.
GET SPECIALIST INDEPENDENT FINANCIAL ADVICE FROM CAREWISE
The Carewise care funding scheme offers impartial information and advice to guide you through all these decisions. The Carewise panel of care fees specialists are independent financial advisers with specialist knowledge of later life finances, so you can be reassured you'll receive expert advice you can trust. As well as care funding, they are also qualified to provide advice on related areas such as inheritance tax, pensions, and lasting power of attorney. Your first consultation is free so come and explore how you can benefit from Carewise.
Getting expert advice could make all the difference. Many residents in West Sussex, like CA from Crawley, have already experienced the benefits of seeking independent financial advice through the Carewise care funding scheme. She discovered the reassurance that talking to experts can bring.
All the Carewise care fees specialists are members of the Society of Later Life Advisers and can advise on the options that are available, based on your individual circumstances.
CA'S EXPERIENCE OF CAREWISE
CA first contacted Carewise when she and her family were arranging for her mum to go into a residential care home. She had a property to sell and some savings but was still going to have a shortfall.CA and her family spoke to a Carewise care fees specialist, who recommended purchasing an 'immediate needs annuity' (a guaranteed income to pay the care fees) which provided peace of mind that they would not run out of funds.
"I just want to say a big thank you for all the help. I couldn't have managed to sort everything out without your help. You always took the time to explain everything." CA, Crawley
DO YOUR RESEARCH
Carewise care funding scheme is the perfect place to start on your care funding journey, but there are also many other reliable sources of information that you can turn to when you begin thinking about planning your care, such as Moneyhelper.org.uk, Which?, and Society of Later Life Advisers (SOLLA). Some of these are free but it is also recommended that you seek specialist independent financial advice.
Contact Carewise today to see how you could benefit.
Website: www.carewiseadvice.com
Email: carewise@westsussex.gov.uk
Telephone: 0330 222 7000